Stay Prepared for Emergencies at Home with Philips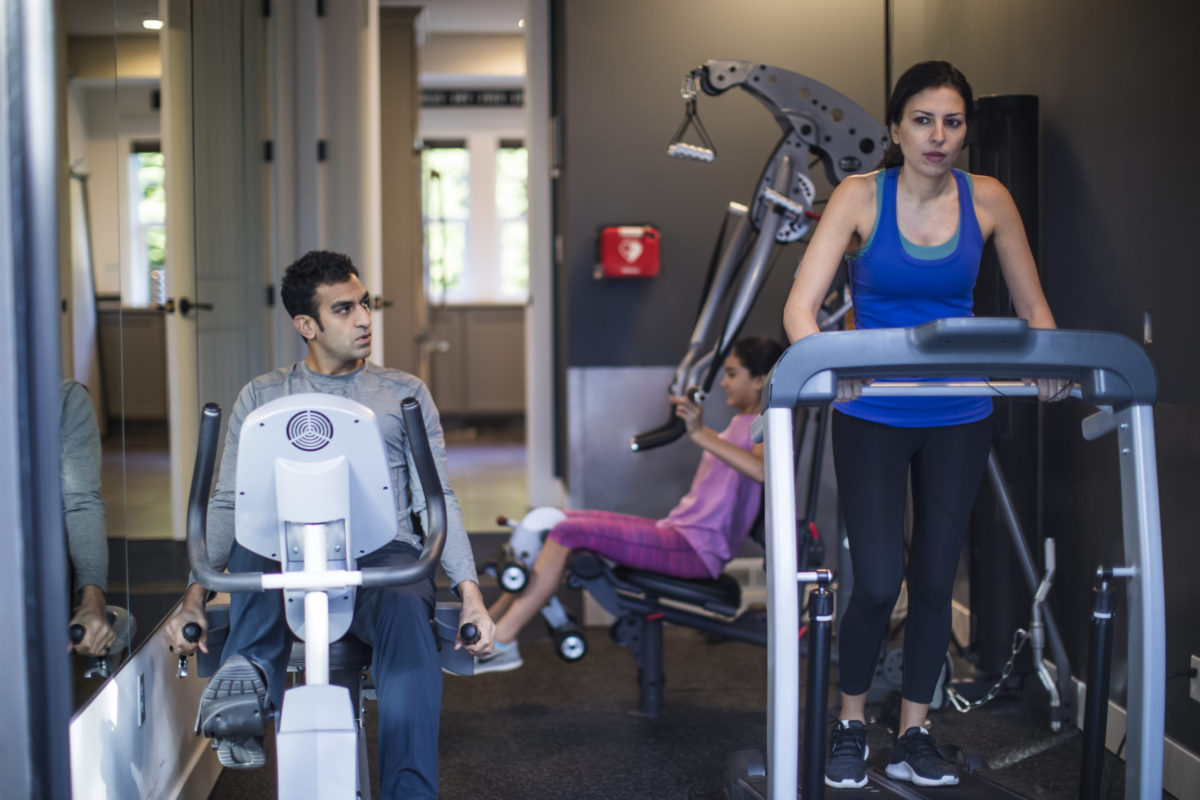 With so much uncertainty right now, it is understandable that you want to keep your family safe and
prepared for emergencies
, especially at home. The good news is that Philips can help you prepare to be safe through a crisis, proving you the comfort in knowing your family is safe and you are prepared in times of need. Philips is the only FDA -approved AED to be sold without a prescription, shipping completely assembled, and with only three easy steps to use.
Why does an AED fit this crisis
There is evidence that COVID-19 is associated arrhythmias. Palpitations have been shown in 7% of patients admitted for respiratory conditions with COVID-19 (
Liu 2020
). Arrhythmias have been shown in 12% of patients admitted with COVID-19 pneumonia and 44% of ICU patients with pneumonia admitted to ICU (
Wang 2/7/30
). An increased incidence of arrhythmias increases potential for cardiac arrest.
During a National Emergency like COVID-19, communities have decided to reduce Police and Fire to only respond to cardiac arrest or not respond at all to reduce exposure, causing victims to wait for EMS. Some services are reducing staffing due to their members being exposed to COVID-19.
It is important to have an AED because every second counts; prehospital providers are overloaded, tired, and have reduced response times. Early defibrillation gives chance of ROSC prior to arrival of EMS or First Responders preventing the need for a ventilator which is in high demand, so if you wait for EMS you could get ROSC but be on a vent from brain damage during the resuscitation. Uncorrectable brain damage begins in 4-6 minutes with no oxygen or blood flow.
During this crisis, people are working from home and are familiar with their office space, having the security of an AED. Parents know that their child has an AED on the side of their sports field, but how about the back yard while they are home playing sports? People are encouraged to stay away from the ER and therefore will be waiting longer at home increasing chance of SCA in residence.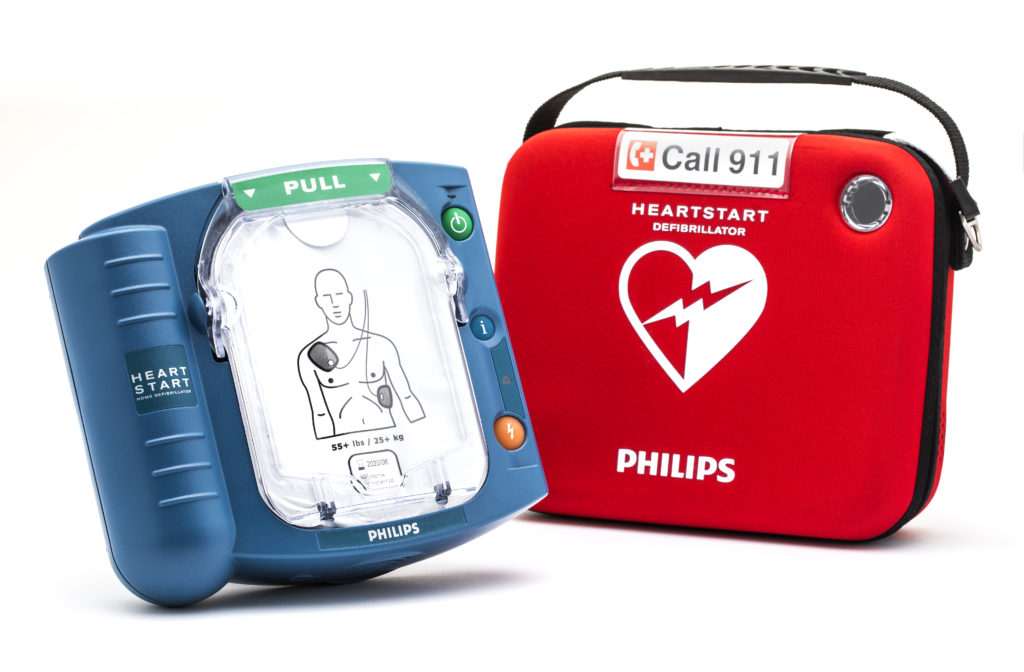 Why Choose Philips 
Like other pieces of essential safety equipment, the Philips HeartStart Home Defibrillator was designed to be safe, reliable and easy to use. The Philips HeartStart HomeDefibrillator is the first and only defibrillator available without a prescription. Designed with you in mind, HeartStart Home is easy to set up and includes automatic Life Guidance features like voice prompts and CPR coaching to help guide you step-by-step through the treatment of sudden cardiac arrest.
Ready to act, ready to go
Life Guidance features provide step-by-step voice instructions, including CPR coaching, to help give you the confidence that's needed when treating a cardiac arrest. The HeartStart Home Defibrillator is virtually ready to rescue out of the box so you can enjoy peace of mind knowing that it is deployed correctly and ready when needed.
Save time, save a life
Integrated SMART pads placed on the victim's bare skin sense and adapt the defibrillator's instructions to your actions every step of the way. With patented Quick Shock, the HeartStart Home Defibrillator is among the fastest in class at delivering shock treatment after CPR.*
Personalized therapy, enhanced care
The HeartStart Home Defibrillator can be used on patients of any age, including infants and children.** It automatically determines if a shock is necessary and provides the right therapy for each individual patient.
Life Guidance features provide clear voice instructions
Just pull the green handle to activate the defibrillator and its voice instructions are paced to your actions to help guide you through the entire process – from placing each pad on the patient to delivering a defibrillation shock and performing CPR.
Integrated SMART Pads
SMART pads II guide the defibrillator to adapt instructions to the pace of the responder so as not to overwhelm, run ahead or slow them down. In addition to being repeated, prompts are rephrased and include additional instructions to help understanding.
Patented Quick Shock
With patented QuickShock, the HeartStart Home Defibrillator is among the fastest in class at delivering shock treatment after CPR – typically in 8 seconds.
SMART Analysis
SMART Analysis automatically assesses the victim's heart rhythm and is designed to deliver therapy only if the rhythm is determined to be shockable – even if the Shock button is pressed.
Purchase your Philips HeartStart Home Defibrillator by clicking here. We are happy to provide you comfort in this time of uncertainty, so you can continue doing the things you love.
Update from The Washington Post and Forbes – April 1, 2020
"Some New York City hospitals are activating policies allowing doctors to not revive dying COVID-19 patients,
the Washington Post reported
 Tuesday night, an idea that had been dismissed earlier by Deborah Birx, the White House's coronavirus coordinator, as cases surge across the five boroughs and facilities are stretched thin.
Surprising fact: It can take up to 30 medical workers to resuscitate a crashing patient, according to a March 25, 2020, report by the Post. Resuscitation is seen as resource-intensive, as it requires not just many doctors, but a lot of protective gear and equipment.
Big number: Just under 17%. That's the percentage of patients who are resuscitated and get well enough to leave the hospital, the Post reported⁠—a number that doesn't account for those with complex respiratory issues."
---
---