Celebrating Men's Health Month With Important Vitamins and Nutrients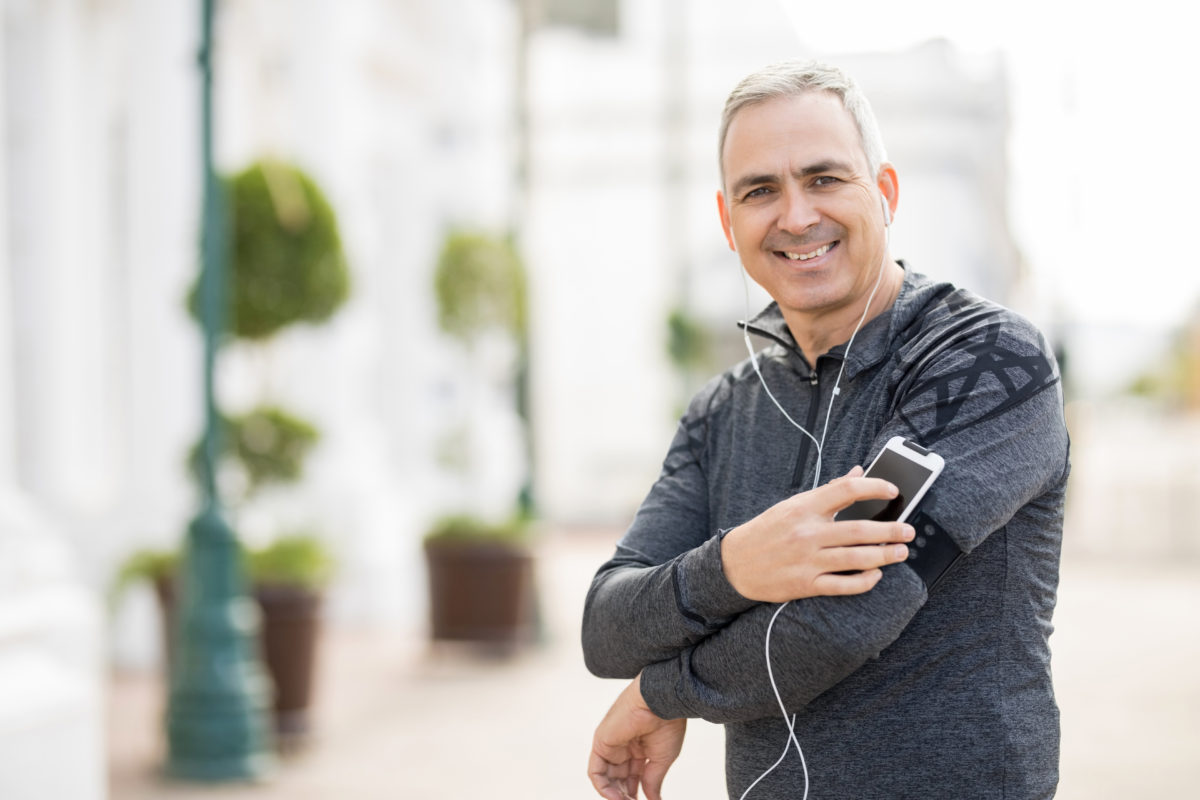 A variety of specific vitamins, minerals and nutrients are essential for supporting men's health needs. Let us help you take the first step towards better health and better nutrition this month, as we celebrate Men's Health Month this June.
Multivitamins
Multivitamins are a great source of essential vitamins that assist you when you're not getting an adequate amount of vitamins, nutrients and minerals  you need on a daily basis. However, for men, there are a few vitamins and minerals that should be part of your multivitamin, as not all are created equal.
Quercetin is a plant- based flavonoid found in foods like dark berries, tomatoes and tea. It is involved in several inflammation and immune functions of the body and has been shown to support prostate comfort in men.†
Black Cumin seed extract, or Nigella sativa, has been shown to support digestive comfort and has also been shown to support a healthy libido and sexual function.†
Beta-Sitosterol is a sterol that comes from plants and has been shown to support healthy cholesterol.†
Energy
CoQ10, or Coenzyme Q10, is an important energy-releasing nutrient that allows calories from food to be absorbed and utilized as energy throughout the body.†
Alcar, of Acetyl L-Carnitine, is an absorbable form of the amino acid known as L-Carnitine, a naturally occurring amino acid that produces energy in the mitochondria of the cell. Thus, this amino acid is supportive for the brain and nervous system.†
Beets provide superior protection for the cardiovascular system and to support physical performance and exercise endurance, while improving the rate of muscle recovery.†
Sexual Health & Hormones
Maca is a nutritious root vegetable related to the turnip that has been used in traditional medicine for its beneficial effects on sexual health, energy levels and endurance. Some studies have shown Maca may have a protective effect on the prostate.†
Chrysin is a flavonoid found in plats that supports testosterone-related functions in older men. It has been shown to support a good mood, circulation and antioxidant activity.†
Many scientific studies have shown Long Jack Root Extract to be highly beneficial in promoting sexual vitality and performance in men. It helps boost energy and may aid in increasing muscle size and strength as well. In some studies, men showed increased testosterone function which leads to a healthy libido, energy and muscle mass.†
L-Arginine is an amino acid is known for its benefits for such men's health issues as erectile dysfunction and male infertility. L-Arginine stimulates the release of the growth hormone and increases nitric oxide and other beneficial body chemicals.†
Saw palmetto and Pygeum africanum are two herbs used for centuries in herbal traditions to support the size, shape and function of an aging prostate gland.†
Questions regarding important Men's Health vitamins and nutrients? Leave a comment for one of our certified nutritionists and other healthcare professionals.
---
---