The Invite Health Podcast: Get Excited About Getting Healthy!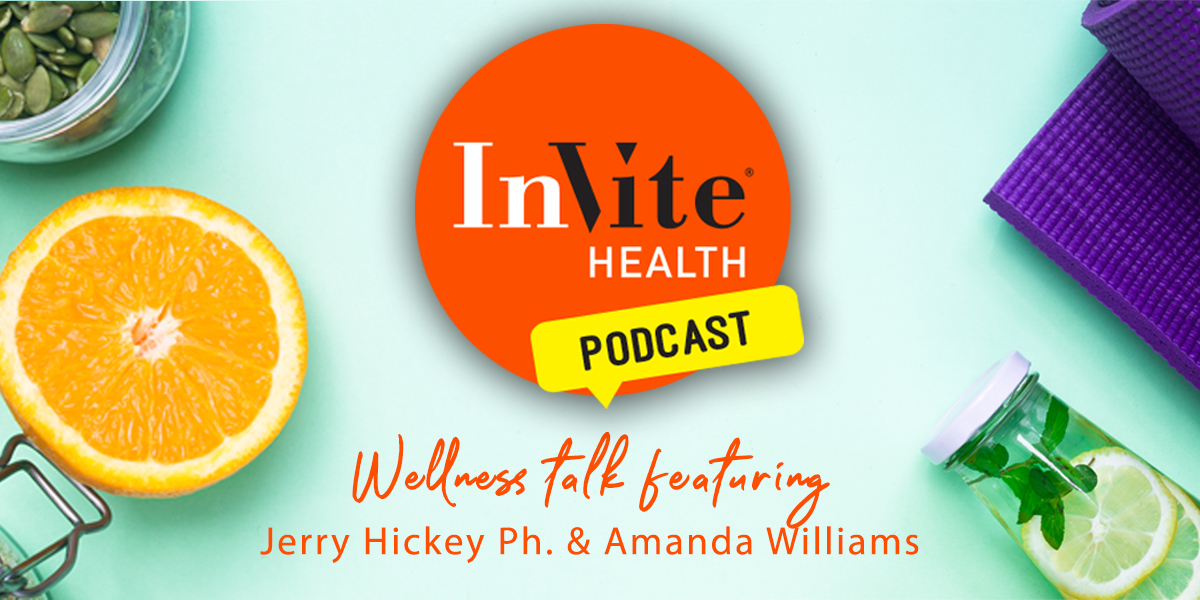 Get excited about getting healthy with the NEW Invite Health Podcast!
When was the last time you were able to find and understand important health and nutrition information that was relevant to you? We've taken the guesswork out of finding the information you need – sharing valuable information about numerous health topics, using the latest studies, so you can finally make the most informed choices about your specific needs and goals.
We've taken our over 20 years of experience on health talk radio to offer you the most important health and wellness information every week day on this podcast, diving into new topics, like the impact blue light has on your eyes and what nutrients are depleted from your body when you're on certain medications and much, much more!
Whether you're just getting started on your healthy journey or are a health guru looking to stay up-to-date with the latest nutritional studies, The Invite Health Podcast is just what you've been looking for.
Find us wherever you listen to podcasts or visit www.invitehealth.com/podcast for more information. Follow Invite Health on Facebook, Instagram and Twitter today. Our first episode will be released soon – make sure you SUBSCRIBE now!
Subscribe Today!
Click on the Spotify button above to subscribe and listen using your Spotify account or the Subscribe by RSS feed button to download the episodes. Soon, you will be able to subscribe to the Invite Health Podcast on Apple Podcasts and Google Podcasts, as we bring you important health and nutrition information on a number of topics, right at the click of a button! The Invite Health Podcast offers you the resources you need to make informed choices about your specific health needs and goals. Subscribe today to receive notifications on new episode releases and more!
---
---