Healthy Hair: The Long and Short Story by Allie Might, FMC, INHC, ATT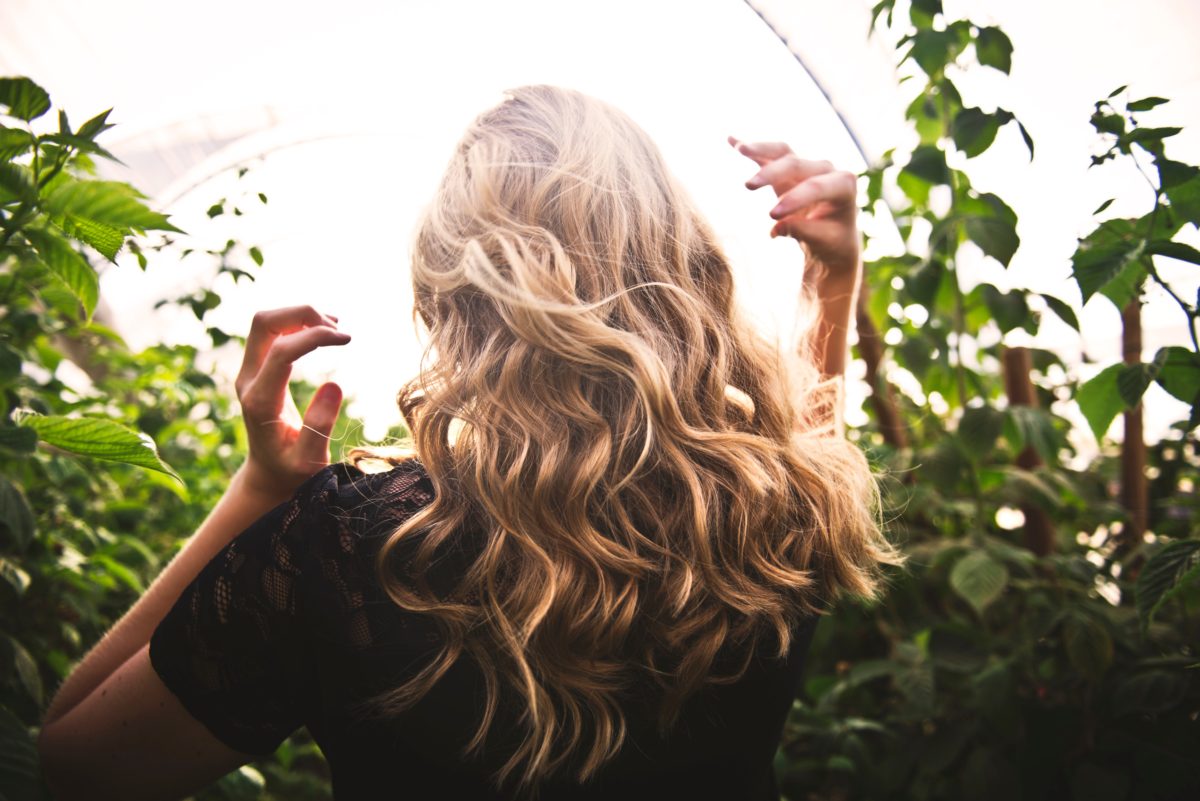 Nutritional Consultant – 86th Street • InVite® Health
Allie Might is an Integrative Nutrition Health Coach who chose this path to fulfill her passion of nutrition and to teach individuals preventative measures against diseases, and how to gain energy and maintain a healthy weight. Allie received her training at the Institute for Integrative Nutrition in New York City, is certified by the American Association of Drugless Practitioners and has obtained Continuing Education Units from Purchase College, State University of New York. Allie is passionate about cleansing and detoxification and loves helping clients achieve their ideal weight with ease. Email Allie:

[email protected]
Whether it's long and lustrous, short and sassy or polished and professional, we all want great hair. It gives us confidence. Dare I say, it defines us. So how can we maintain healthy hair instead of it pulling a "disappearing act"?
So many factors can affect the quality of our hair. We use chemical ridden "hair care" products, heat damage from styling, and chemically processing with things like color. There's our age, our diets, our genes and lifestyle to consider. Then there's factors such as stress, hormones, hypothyroidism and alopecia, just to name a few. All of these can contribute to hair issues like graying, breaking, thinning or falling out.
The Good News about Healthy Hair
While all of these outside factors can impact the quality of our hair, there are specific nutrients that can support long, healthy locks.
Nutrient Deficiencies.
We've all heard that Biotin can be good for the hair, but do we know why? In a study published in The Journal of Clinical and Aesthetic Dermatology, we see that nutritional deficiencies can be related to hair loss. Individuals that are deficient in Biotin (possibly), but more commonly Zinc and Iron, may be more likely to suffer from hair loss1.  While adding these into your regimen can be helpful in re-growing hair, you should ask your doctor to run a blood test to test for these deficiencies, particularly Zinc and Iron.†
Hair Today, Gone Tomorrow! Click here for everything you need to know about hair loss! >>
Stimulate the scalp.
The ability to stimulate the scalp, especially the hair follicles, can prove to be quite beneficial. You want to look for a product that contains certain essential oils that can act as a natural stimulant. Essential oils such as Peppermint, Cedar wood, Lavender, Rosemary and Thyme have been shown to help increase blood flow to the scalp and stimulate the hair follicles2. Using a Hair and Scalp Stimulant formula with these in the formula and massaging it into the scalp can work wonders. You will get not only the benefits of the oils, but the oils and scalp massage can be relaxing and promote stress reduction.†
Important Antioxidants.
Tocotrienols, along with tocopherols, are the two main components that make up Vitamin E. We know from research that taking 50mg of mixed tocotrienols and 23iu of a-tocopherols can result in a 34.5% increase in hair count3. In addition to tocotrienols, pycnogenol is also shown to be a powerhouse for our hair follicles. Pycnogenol, also known as Pine Bark Extract, is an antioxidant that has anti-inflammatory properties4. When paired with other antioxidants, such as vitamin E/tocotrienols, it can help protect us from free radical damage, or oxidation5.  When this occurs, we are more susceptible to illness and aging, including hair loss. Taking a combination of pycnogenol with tocotrienols is an essential combination for growing and maintaining hair.†
Dihydrotestosterone, or DHT, is a male sex hormone that has been linked to hair loss10. When it attaches or builds up in the follicles on our head, it can cause the affect that we all want to avoid – hair loss, or male pattern baldness11.  Flax seed has been shown that it can act as a DHT inhibitor9, allowing for healthy and productive hair follicles.†
Catalase is another powerful antioxidant that benefits our hair. When we have an infection our bodies naturally produce hydrogen peroxide as a way to protect and heal us6. Unfortunately, hydrogen peroxide also can cause free radical damage if we make and store too much7. Having a buildup of hydrogen peroxide can be a cause of our hair turning gray. Catalase helps to break this down safely8 so we aren't storing at unnecessary levels.†
Do you color your hair? Apply products with chemicals on a regular basis? Here's what you need to know about the damage dangerous chemicals can cause! >>
My Pro Tips

It is always important to take care of ourselves both on the inside and outside. Taking the nutrients we need internally, such as antioxidants and essential fatty acids, is important for our overall health and well-being. However, we need to also take care of the outside as well, particularly when addressing something like healthy hair.
I recommend using an herbal shampoo and moisturizing conditioner that contain natural ingredients like green tea, aloe, vitamin E and chamomile and is free of parabens, petroleum, colorants, fragrance, sulfates and benzoic acid. All of which can be harmful and carcinogenic. You should also use a deep conditioning hair mask made with avocado, vitamin E and rosemary, also with the same guidelines as shampoo and conditioner, once or twice a week to keep hair healthy and help to repair damage and avoid breakage.
References:
1. https://www.ncbi.nlm.nih.gov/pmc/articles/PMC3509882/
2. https://www.medicalnewstoday.com/articles/325307.php
3. https://www.karger.com/Article/FullText/492035
4.-5. https://www.ncbi.nlm.nih.gov/pmc/articles/PMC3203267/
6.-8. https://www.globalhealingcenter.com/natural-health/catalase/?msclkid=3c6a4e7bb02d123faed1134f76946c47&utm_source=bing&utm_medium=cpc&utm_campaign=VeganZyme%20NB%20Blog%20-%20Search&utm_term=%2Bcatalase&utm_content=VeganZyme%20Catalase%20NB%20Blog
9. https://ugro.com/a-research-perspective-on-flaxseed-oil-for-hair-loss/
10.-11. https://www.medicalnewstoday.com/articles/68082.php
Questions about healthy hair? What products do you use to keep your hair healthy and strong? Leave us a comment below to join the conversation!
---
---