Skin Care: It's Not Just What We Put In, But It's What We Keep Out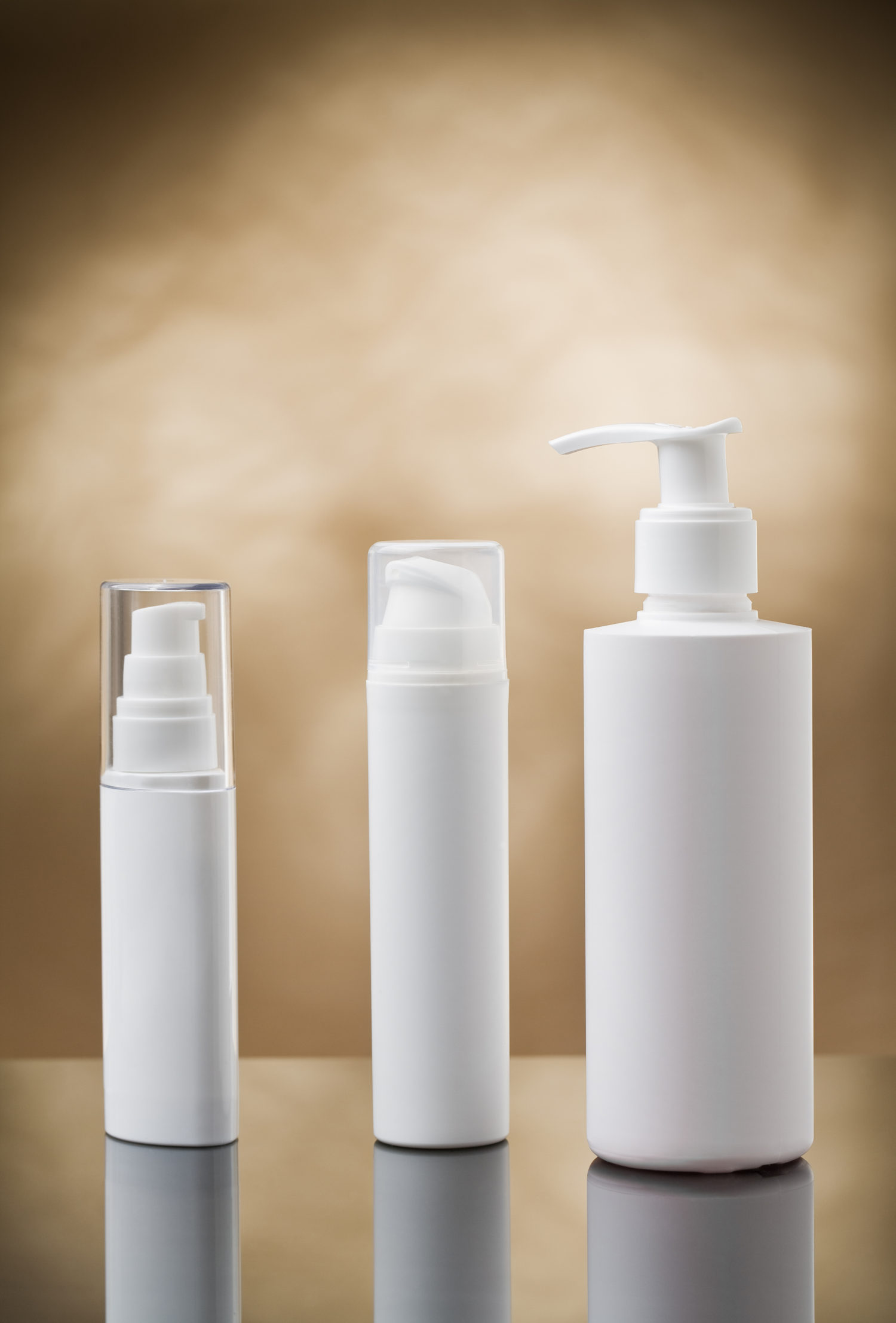 You'll notice this standardized statement on all of our Skin Care (and Baby Care) products – "Does not contain Parabens, Petroleum, Colorants, Fragrance, Sulfates or Benzoic Acid". But what does that mean?
Did you know that we absorb up to 60 percent of what we apply on our skin? Yes, it is true! Anything you are putting on your skin is being absorbed into your body and into your bloodstream. Our skin is the largest organ in our body and it is permeable, meaning it allows liquids or gases to pass through it. It is likely that your daily go-to skin care products are loaded with harmful toxins and chemicals that could be affecting your health negatively. We may not notice immediate reactions to these products, but overtime the toxic burden can slowly build up in our bodies.
Parabens and Synthetic Fragrances
Parabens and synthetic fragrances act as powerful and persistent synthetic estrogens, or preservatives. Once absorbed, they may become dangerous for your breast tissue. According to the CDC, common parabens used in cosmetics, pharmaceuticals, foods and beverages are methylparaben, ethylparaben, propylparaben, and butylparaben. According to the Washington Post, "Some critics suspect that chemicals such as parabens can interfere with the body's hormones, most notably reproductive hormones, such as estrogen and testosterone. The possible health risks could include chronic diseases, cancers and a host of developmental disorders and fertility problems." A study published in the Journal of Exposure Science and Environmental Epidemiology in 2014 asked 177 pregnant women which personal-care products they used and analyzed their urine for evidence of parabens. The number of products a women used correlated with the amount of chemicals found in her urine. Of all of the products used, lotions, cosmetics, hair gels and perfumes were the biggest contributors.
Petroleum
Petroleum, from oil rigs and refineries, are widely used in cosmetic and skin care products. These ingredients are commonly contaminated with 14-Dioxane, a chemical that mimics estrogen, which is also found in parabens and synthetic fragrances. According to the Breast Cancer Prevention Partners website, "With an incomplete refining history, petroleum could potentially be contaminated with polycyclic aromatic hydrocarbons (PAHs). PAHs are byproducts of organic material combustion's, commonly stored in fats upon exposure due to its lipophilic properties." The National Toxicology Program considers PAHs as a class to contain reasonably anticipated carcinogens. A study on women in Long Island, NY found that women with high levels of PAH-DNA adducts had a 50 percent greater risk of breast cancer.
Colorants
Color additives are subject to a strict system of approval under U.S. law, according to the Federal Food, Drug, and Cosmetic Act. Most color dyes are made with synthetic chemicals. According to Leila McGehee Tucker, ND, CNC, "It takes up to 25 synthetic chemicals to create one artificial dye. If a product is purple, it could potentially have 50 or more chemicals just in the color." As of July 2010, most foods in the European Union that contain artificial dyes were labeled with warning labels stating the food "may have an adverse effect on activity and attention in children." The British government in 2009 also requested that food manufacturers remove most artificial colors from foods. But the United States does not have strict requirements for colorants. The Center for Science in the Public Interest released a report in June of 2010 called "Food Dyes: A Rainbow of Risks", which reported that nine food dyes currently approved for use in the United States are linked to health issues ranging from cancer and hyperactivity to allergy-like reactions, including Red #40, Blue #2, and Yellow #5. Remember – anything applied to your skin gets absorbed into your body!
Benzoic Acid
Benzoic Acid is converted into Benzene in the body. Benzene is an industrial solvent, used as an additive in gasoline, to boost its octane rating and is responsible for the smell of gas. It is a known carcinogen (cancer-causing compound), which enters your tissues. According to the European Chemicals Agency (ECHA), Benzoic Acid is classified as dangerous – "Harmful if swallowed, causes skin irritation, causes serious eye irritation, may cause respiratory irritation, causes damage to organs through prolonged or repeated exposure."
Sulfates
Sulfates are used as cleansers for the skin, and although safe, can be too harsh. Sodium laureth sulfate is a cleansing chemical that makes products bubble and foam, commonly found in shampoos, soaps, facial cleansers and body gel. The International Agency for Research on Cancer has classified this chemical as a possible carcinogen. Many have become so accustomed to this foaming action, that they feel as though they aren't "clean" without it. But, inversely, there is evidence that sulfates can actually cause rashes, irritating our skin, eyes and even our scalp.
These Powerful and Natural Ingredients Should Be Apart of your Skin Care Routine!
Vitamin C is commonly referred to as a powerful anti-aging antioxidant. It protects our skin against oxidative stress and damage from the sun. It also increases the moisture content in the outer layer of our skin, which provides more hydration, and ultimately more firmness. Vitamin C stimulates collagen synthesis, which is the main protein and structure of our skin. This should be the ingredient of choice for those who want to combat fine lines, wrinkles, sagging skin, and hyperpigmentation.17
Vitamin A is also known as an anti-aging antioxidant. Numerous studies have shown vitamin A to aid in the improvement of overall appearence, roughness, pigmentation, fine and coarse wrinkles and complexion. It also has an effect on collagen synthesis, and increases circulation in the skin layers.18
Aloe Vera gel is extracted from the aloe vera plant and is commonly known as a multitasker for our skin. Aloe vera is great for providing moisture, healing burns, soothing and calming inflammation (namely skin rashes and eczema), and also is known to be protective against radiation damage to the skin.19
Shea Butter comes from the nut of the African shea tree. It is mainly used in creams and lotions. Studies have proven that shea butter has hydrating properties, as well as the ability to soften scars.20 And it also contains properties that may repair and heal atopic dermatitis.21
Mango Butter is extracted from the stone of the fruit and is typically added to balms, creams or lotions. It has natural antiseptic properties and also restores skin elasticity.22 And it smells great, too!
Since we are undoubtedly and unintentionally exposing ourselves internally to a variety of toxins and chemicals, it is important to pay attention to the ingredients listed on products. Rule of thumb: if you can't pronounce it, then it probably isn't good for you! The great news is that there are alternatives on the market, including cosmeceuticals and hair care products that are not only safe, but also very effective. Speak to a nutritionist, dermatologist or naturopathic doctor today and make the switch to natural personal care products to further protect your skin's health and overall well-being.
References:
17 Kyungho Park. "Role of Micronutrients in Skin Health and Function". Biomol Ther (Seoul). 2015 May; 23(3): 207–217.
18 Dee Anna Glaser, MD. "Anti-aging products and cosmeceuticals". Department of Dermatology, Saint Louis University
19 Amar Surjushe, Resham Vasani and D G Saple. "Aloe Vera: A Short Review." Indian J Dermatol. 2008; 53(4): 163–166.
20 Peter B. Olaitan. Wounds 2011 Apr; 23(4): 97-106.. "Inhibitory Activities of Omega-3 Fatty Acids and Traditional African Remedies on Keloid Fibroblasts".
21James Q Del Rosso. "Repair and Maintenance of the Epidermal Barrier in Patients Diagnosed with Atopic Dermatitis."J Clin Aesthet Dermatol. 2011 Jun; 4(6): 45–55.
22 S. D. Mandawgade and Vandana B. Patravale. "Formulation and Evaluation of Exotic Fat Based Cosmeceuticals for Skin Repair." Indian J Pharm Sci. 2008 Jul-Aug; 70(4): 539–542.
---
---