Study: Almost Half of African-American Woman have Experienced Hair Loss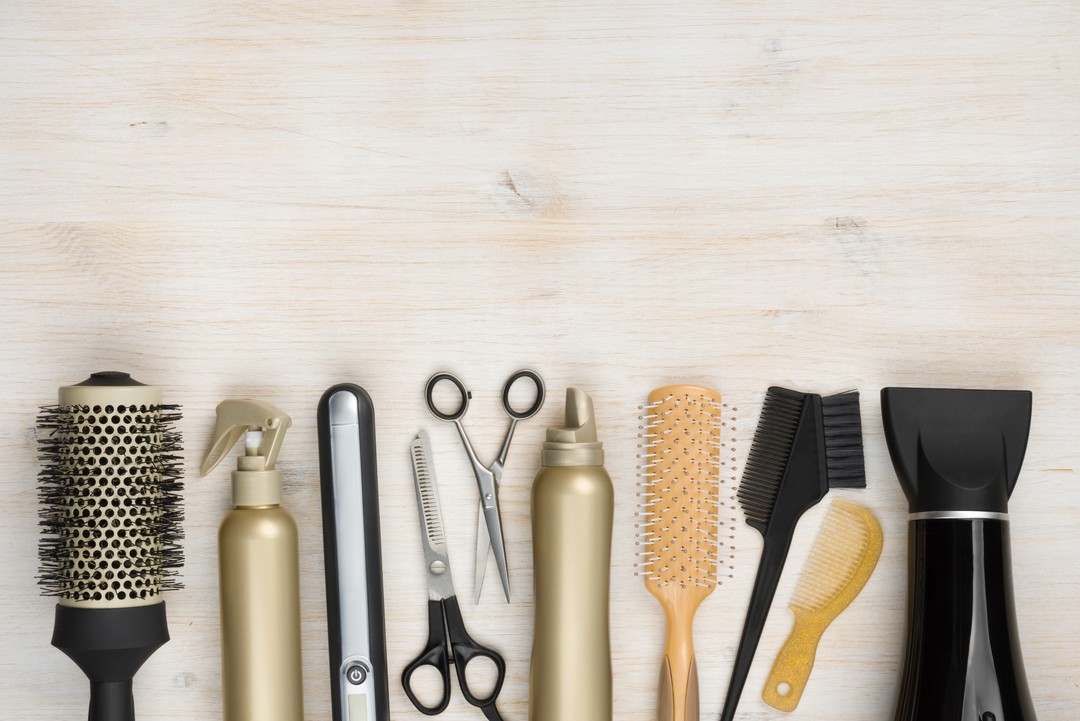 Most individuals shed 50 to 100 hairs per day. This isn't a concern though, as new hair grows at the same rate. But when your hair does not grow in at the same rate it is falling out, visible hair loss occurs. There could be numerous reasons for this interruption of growth – family history, hormonal changes, medical conditions and medications – but the hair follicle is what needs to be observed to find the root of the problem.
Data Findings on Hair Loss
According to new research by the University of Connecticut's board-certified dermatologist, Yolanda M. Lenzy, MD, FAAD, presented at the American Academy of Dermatology's 74th Annual Meeting, African-American women in particular are especially prone to hair loss.
According to Dr. Lenzy, the leading cause of hair loss in African-American women is a condition called Central Centrifugal Cicatricial Alopecia (CCCA), a disorder in which inflammation and destruction of hair follicles cause scarring and permanent hair loss. Other conditions can include Traction Alopecia (caused by styles that pull the hair too tight) and female pattern baldness.
The Root of the Problem
To further prove her findings, Dr. Lenzy partnered with the Black Women's Health Study at Boston University's Slone Epidemiology Center to survey African-American women about their experiences with hair loss. Of the almost six thousand women to complete the survey, over 47% reported hair loss at the crown or top of the scalp. The majority of survey respondents – over 81% – reported that they have not seen a physician about their hair loss.
According to Dr. Lenzy, early signs of hair loss include patches of hair that do not grown back or a decrease in the hairs volume. Additionally, inflammation caused by CCCA can lead to itching and tingling of the scalp.
Hair Care Advice and Recommendations
In a 2014 report published in the American Academy of Dermatology, Dr. Lenzy provided seven tips on how to keep hair healthy and strong –
Wash hair once a week or every other week to prevent build-up of hair care products, which may cause dryness.
Use a moisturizing conditioner every time you wash your hair. Pay close attention to the ends, as they are the oldest and most fragile part.
Use a hot oil treatment twice a month to add moisture and elasticity to your hair.
Use a heat protecting product before styling to help minimize heat damage.
Use caution with relaxers. Touch-ups should only be done every two to three months and only to newly grown hair.
Use ceramic combs or irons to press hair only once a week.
Make sure brains, cornrows and weaves are not too tight, as pain equals damage.
Hair Vitamins
Today, the beauty and hair care market offers a large selection of hair products, but many are ineffective or even harmful. Keep extra space in your cabinets and extra spending money in your wallet with safe and effective hair care products and vitamins. Hair vitamins have been shown to help strengthen, shine and reverse damage to your hair. Hair vitamins provide protection for the health of the scalp, too. An ideal asset for your daily hair care routine, safe, yet powerful, hair care products and vitamins can provide great therapeutic benefits. They can help to revitalize your hair and scalp, repair damage from coloring and heat styling, and give your hair shine and volume. With these beneficial nutrients, you can fortify your hair naturally with therapeutic ingredients, leaving your hair healthier and looking and feeling more vibrant and soft.
Choose hair care products and vitamins that contain no harmful chemicals and will not damage even the most sensitive of scalps and hair follicles. Most over-the-counter shampoos and conditioners contain a variety of chemical additives, or lack the essential natural ingredients that are so important for truly healthy hair. But for healthy hair from top to bottom, superior products and vitamins provide the essential nourishment that is required, without causing any damage.
Questions about Hair Loss, Hair Care products or our Superior Hair Vitamins? Leave us a comment and join the conversation!
---
---