Tag:
GI Tract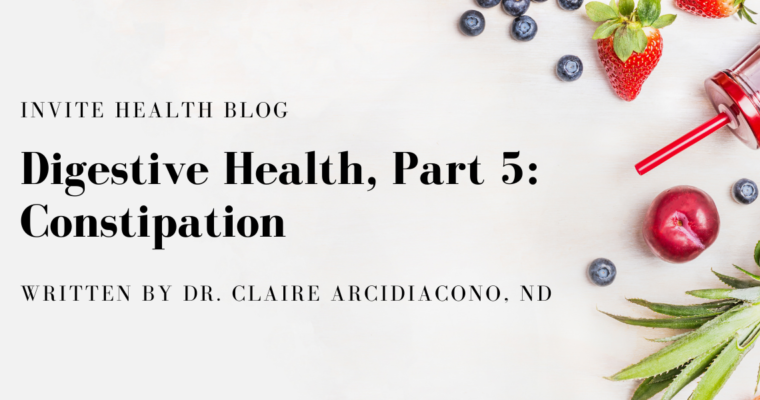 Dr. Claire Arcidiacono, ND continues her series on digestive health covering the topic of constipation of the digestive system.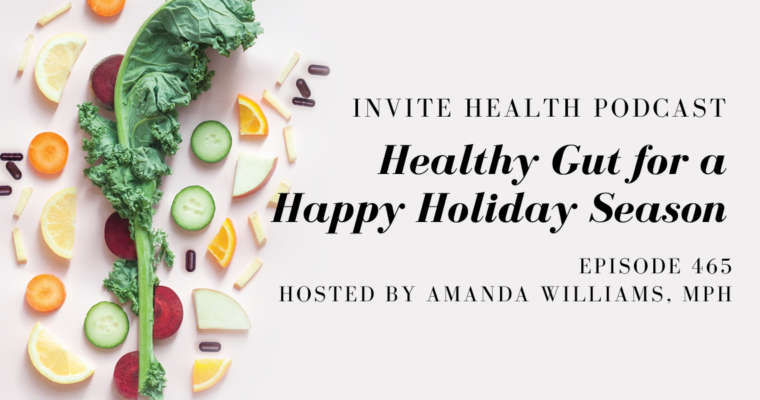 As the holiday season approaches, it's important to make sure we're protecting our bodies so we can enjoy time with our loved ones. It's especially important to make sure we're maintaining our gut health as we partake in different celebrations.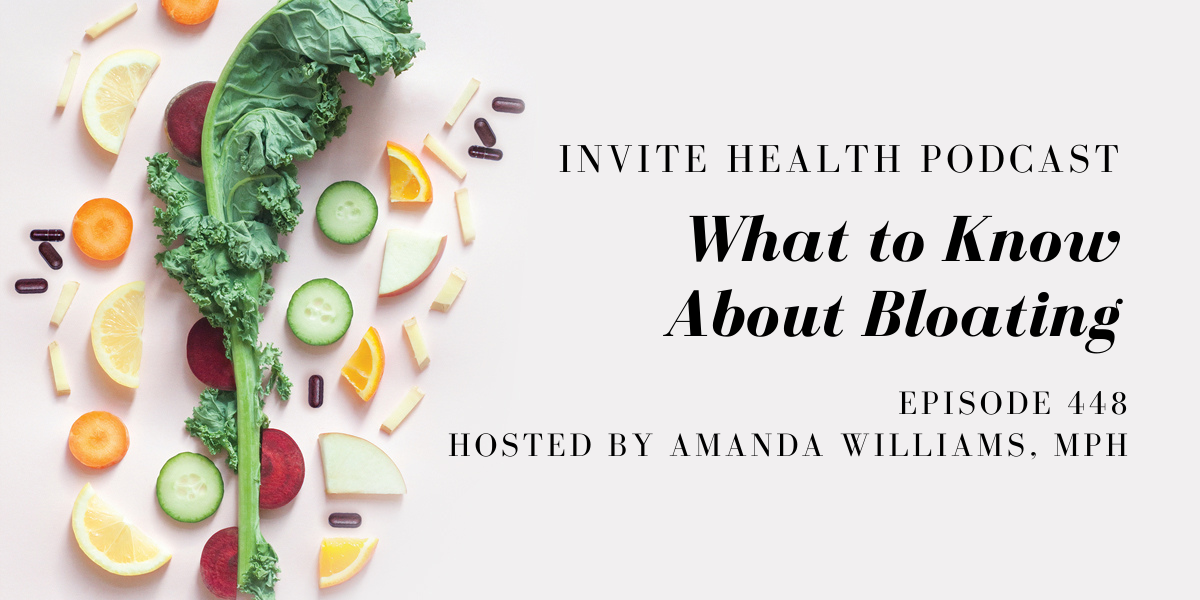 bloating
InViteⓇ Health Podcast, Episode hosted by Amanda Williams, MPH
Subscribe Today!
At some point throughout your life, you will experience bloating. Some people have chronic bloating and I want to talk about what it is that is generating this effect and what you can be doing. Bloating is certainly not a fun experience and when we look at the statistics, we know that this is a major problem for so many people on a daily basis.†
What is bloating?
You've probably heard someone say that they feel bloated or you may have experienced it yourself. You feel a little bit rounder in the abdomen area. Bloating occurs when the GI tract is filled with air or gas. This is oftentimes driven up by and associated with constipation. We have to look at what the main issue is.†
Let's look at the pathophysiology of these problems. Our microbiome is playing a significant role in this. When we look at irritable bowel syndrome (IBS) and issues with constipation, we see a higher prevalence of bloating. Understanding the underlying cause is really important. This is where we have to look at the gut microbiome and the gas production that is generated by bad bacteria. We have to look at the intestinal transport of foods throughout our GI tract. This is like a staging effect and if one thing gets screwed up, then you can see how we start to have these other issues that backup throughout the system.†   
WHAT RESEARCH REPORTS ABOUT IRRITABLE BOWEL SYNDROME – INVITE HEALTH PODCAST, EPISODE 213. Listen Now>>

Feeling bloated? Here's how to help
We have to be able to zero in on things that we know are likely triggers to bloating. We can look at the bad foods that people are eating and the lack of fiber in the Standard American Diet. We can also look at carbonated beverages. We can also look at some remedies for this issue. Looking at something like green tea or white tea, as opposed to drinking carbonated beverages or soda, can be beneficial. We have to take a multi-functional approach when it comes to bloating and being able to target this.† 
Number one, we should target the microbiome with something like a multi-strain probiotic such as the Probiotic HxⓇ. This is an area that we want to reestablish by laying down good bacteria. We also have to make sure we're making dietary changes by including high-fiber foods in the diet each and every day. We also have to stay hydrated. Whether we're doing this by taking the Purples HxⓇ or Oranges HxⓇ instead of juice, turning to a superfood powder would be a better option.† 
THE BENEFITS OF PROBIOTICS FOR ALLERGIES – INVITE HEALTH PODCAST, EPISODE 124. Listen Now>>
Throughout the day, we can also take green tea or white tea in the form of Green Tea TxⓇ and White Tea TxⓇ to help support the body. Green tea has a really nice ability to allow the GI tract to have better movement. The EGCG in green tea also works with the healthy bacteria found in the Probiotic HxⓇ.†
Then we have to think about digestive enzymes. For a lot of folks, they think that bloating after a meal is normal, but it's not. As we get older, our bodies get less efficient at making digestive enzymes such as amylase and protease. Taking Digestive HxⓇ will really allow the body to do a more efficient job at the digestion of the foods you are taking in. Vitamin C and magnesium are also supportive of the digestive tract.†
In this episode, Amanda Williams, MPH discusses bloating and how it comes about. She provides recommendations for nutrients that can help, as well as lifestyle changes.† 
Key Topics:
How common is bloating?

Factors that impede your GI tract

The foods you need to support digestive health
Thank you for tuning in to the InViteⓇ Health Podcast. You can find all of our episodes for free wherever you listen to podcasts or by visiting www.invitehealth.com/podcast. Make sure you subscribe and leave us a review! Follow us on Facebook, Twitter and Instagram at InViteⓇ Health today. We'll see you next time on another episode of the InViteⓇ Health Podcast.