Manage Acne and Rosacea by Changing your Skin Care Routine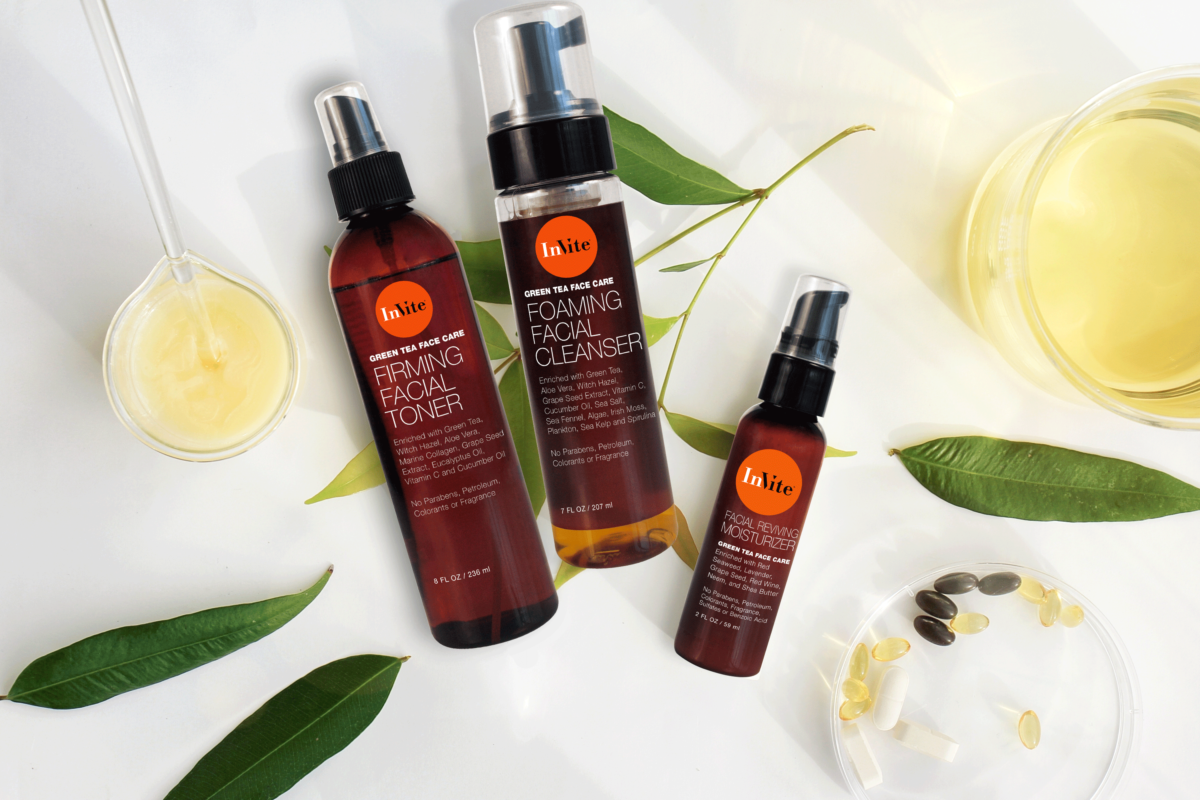 We've all had acne as teenagers, but it can be even more embarrassing to have acne as an adult. This is the most common skin condition in the United States, affecting up to 50 million Americans each year. Rosacea affects an estimated 14 million (1 in 20 people) in the U.S. It is often mistaken for acne, eczema, or a skin allergy and may worsen over time if left untreated. Individuals with acne and rosacea commonly have a difficult time choosing skin care products. While treatments from dermatologists  can work very well, they may require lots of maintenance and follow up appointments depending on the treatment. Anyone who suffers with acne can understand how difficult it can be to find that perfect product that actually works. It can be quite an expensive investment. Even though acne is a common problem for many, it can take its tole on people's confidence and self esteem, especially when cystic bumps begin to appear. So whatever can be done to improve this is always a positive. Speaking at the 69th Annual Meeting of the American Academy of Dermatology, dermatologist Diane Berson, MD, FAAD, discussed how proper skin care and using specifically formulated cosmeceuticals can improve the skin of acne and rosacea patients, as well as helping them comply with their treatment regimen.
Step 1: Cleansing
One of the most important parts of your daily skin care routine is to cleanse the skin. A good cleanser removes oil and dirt from the surface of your skin without causing damage. Dr. Berson explains, "When the skin is stripped of lipids, which are part of its protective outer layer, the skin barrier is compromised and can worse acne and rosacea. Harsh cleansers, alkaline bar soaps and alcohol-based products may worsen irritation." Gentle cleansers are best for skin prone to acne and rosacea.
Step 2: Moisturize
For many acne and rosacea sufferers, it is a common myth that moisturizers should not be used. But Dr. Berson says that not using a moisturizer may negatively impact your skin. "Your skin can become red and peel easily due to the drying effect of your acne medications. By using a moisturizer, patients counter the effects of these medications by adding moisture back into the skin. Those with acne should use a light, oil-free moisturizer that is non-comedogenic (will not block your pores). Moisturizers containing heavy mineral oils should be avoided, though products containing silicone oils such a dimethicone are good choices." For individuals with rosacea, the skin is more sensitive and is likely to react to ingredients in both prescription medications and skin care products. "Moisturizers are extremely important for both acne and rosacea patients, and the key is finding the right moisturizer for your skin time. The humectants glycerin and hyaluronic acid are often added to moisturizers to hold moisture in the skin and hydrate it."
Step 3: Serums
There are many serums on the market that promote bright skin tones, natural glow, and help with pigmentation. But not many have acne and rosacea fighting ingredients formulated inside. A great overnight serum with antioxidants and fruit extracts can provide that natural glow but can also help with recovery from free-radical and chemical damage. Alpha-Hydroxy Acids and collagen help to form a 'second skin', to promote the growth of new skin cells and act as a protective barrier. Stay away from skin care products that contain alcohol, parabens, petroleum, colorants, fragrances, sulfates, benzoic acid, and other harsh ingredients.
Always use sun screen!
Dr. Berson reports that sunlight, may also aggravate acne and rosacea. Using a broad-spectrum sunscreen that protects from both UVA and UVB light daily is best. The best part is that many sunscreens do not feel as heavy on the skin as they have in the past, due to new technologies like microfine particles. Many are even designed to not clog pores or worsen acne.
The Best Cosmetics and Cosmeceuticals
For women, using make up is part of an everyday routine. But for acne and rosacea sufferers, this is a tantalizing task. But fear not! Many cosmetic companies are using minerals as their base formula; adding silicia, titanium dioxide and zinc oxide into the formula to absorb oils and camouflage redness, creating a non-irritating product for those with troubled skin. Cosmetics are continually improving and are available in non-greasy, non-comedogenic formulas.
Probiotics to Improve Skin of Adults with Acne
In a study published in the journal Beneficial Microbes in January 2017, researchers set out to learn more about how the imbalance of skin bacteria can lead to acne, dubbed "the gut/skin axis". According to the study, bacteria living in the intestines contributes to acne and inflammation. A specific strain of probiotic, Lactobaciullus Plantarum, was shown to reduce inflammation and improve the look of the skin. In the study, a five-point scale rated the improvement in the skins appearance of 20 adults with acne. In a placebo controlled, randomized, double-blinded study, help of the subject took 3 billion CFU (colony forming units) of Lactobacillus daily for 12 weeks or took identical looking placebo. According to the five-point scale, the look of the skin improved by 32% within this time, with no improvement in the placebo group. Inflammatory bacteria damages the lining of the gut allowing toxins to enter circulation. This affects genes that regulate growth factors and insulin signaling in the skin contributing to acne. According to the Italian researchers, the probiotic reversed damage to the lining of the intestinal wall, blocking absorption of toxins, reducing inflammation, and impacting insulin type growth factor 1 and the FOXO1 gene expression in the skin by 65%, which reduced the appearance of acne. Source: American Academy of Dermatology (AAD)
Questions about Acne and Rosacea? Leave Scientific Director and Pharmacist, Jerry Hickey a comment below!
---
---