Dry, Damaged Hair? Here are 4 Products You Need Before Spring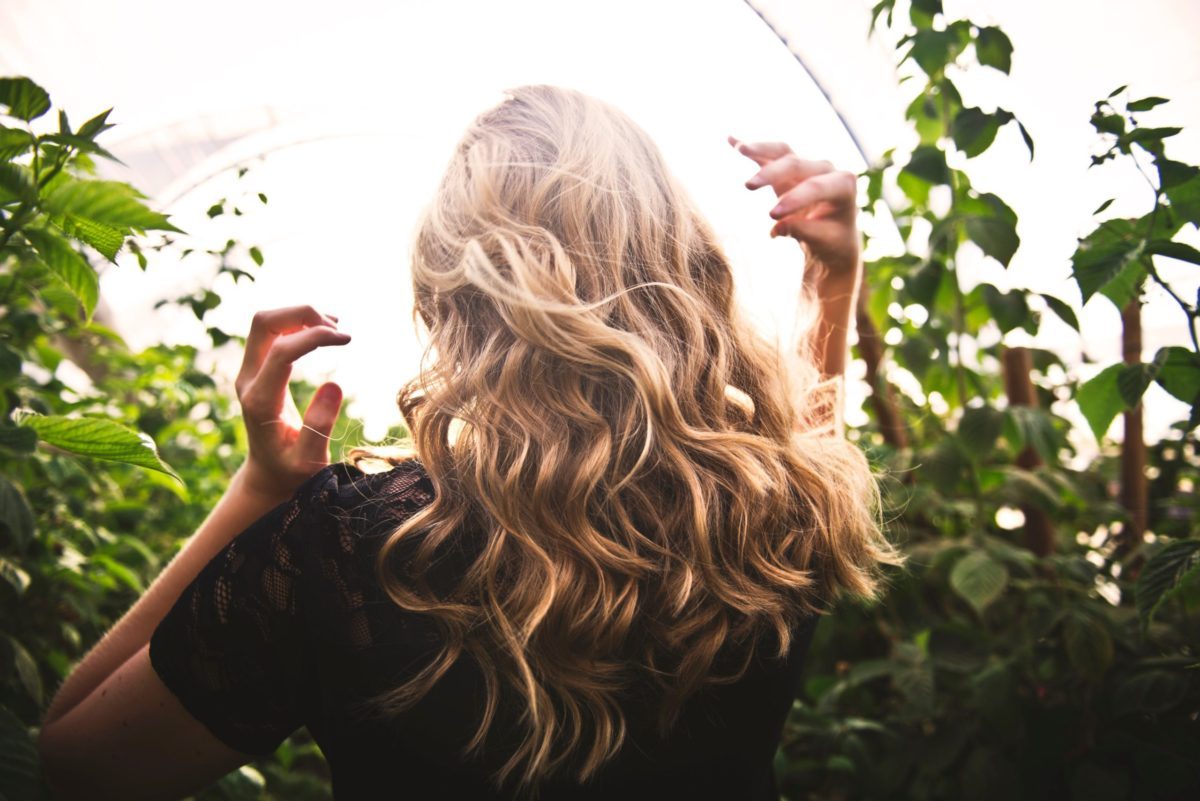 Winter brings dry, rough weather and that directly impacts your hair. As the seasons are starting to change and the weather is starting to follow suit, here are four products you should make sure are part of your hair care routine that feature natural, non-GMO ingredients that can have your hair back to its bouncy, youthful strength in no time!
The Impact of Chemicals From Commonly Used Beauty Products
You likely have been exposed to scores of chemicals in personal hygiene and beauty products. Did you know that you absorb up to 60% of what you apply on your skin? You may not notice immediate reactions to your beauty products, but overtime the toxic burden will build up and impact your health negatively.
Listen to Episode 29 of the InVite Health Podcast Now, "Your Beauty Products Are Toxic to Your Breast Health". Click here >>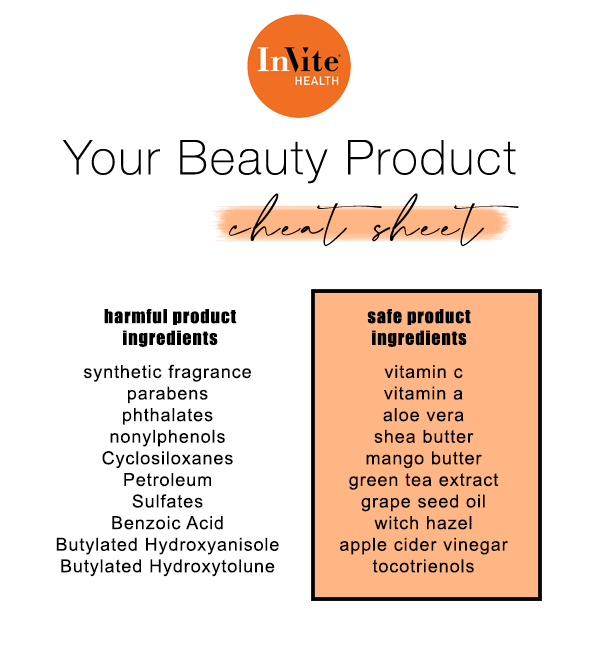 Hair Repair Treatment Mask
InVite®'s Hair Repair Treatment Mask is a deep conditioning treatment for dry or damaged hair. This hair repair product is the perfect combination of anti-frizz control and deep penetrating moisture. As an additional conditioning treatment after regular shampoo and massage, Hair Repair Treatment Mask is enriched with thick and luxurious natural oils to tame frizz, curls and kinks. Enriched with Avocado, Shea Butter, Olive Oil, Egg Oil and Vitamin E for penetrating strength into the hair shaft. Light, bright scent of natural lemongrass, Chamomile, Sage, and Rosemary. Nettle nourishes and protects hair and and soothes scalp.
Directions: Apply a generous amount after shampooing with InVite® Herbal Stimulating Shampoo. Massage onto hair and scalp and leave on for 15 minutes before rinsing. Use once or twice a week in place of InVite® Moisturizing Conditioner.
Herbal Shampoo
InVite®'s Herbal Shampoo is a specially formulated natural shampoo designed for all types of hair. This special formulation gently cleanses and nourishes the hair and hair follicle with natural ingredients that provide antioxidant protection for the scalp, as well. Enriched with plant-based ingredients Green Tea cleanses and protects the scalp, Aloe Vera softens and facilitates a healthy scalp, Witch Hazel balances moisture, Avocado Oil moisturizes and nourishes, apple cider vinegar cleans and balances pH, Dead Sea Salt preserves, Peppermint Oil stimulates the scalp and mildly scented herbal extracts derived from Chamomile, Sage, Nettle, and Rosemary round out the shampoo's silky effects.
Directions: Shake well before using. Rinse hair and apply generously. Massage InVite® Shampoo into scalp and rinse. For best results, use with InVite®'s Moisturizing Conditioner.
Moisturizing Conditioner
InVite®'s Moisturizing Conditioner is a rich formula designed for all hair types. Formulated with natural ingredients, our conditioner is safe to use daily to hydrate and strengthen your hair. Our moisturizing conditioner is naturally enriched with a customized combination of Green Tea, Walnut Seed Oil, Aloe, Silk Protein, Vitamin B5, Lemongrass, Apple Fruit Powder, Chamomile, Sage, Nettle, Rosemary and Vitamin E for strong, shiny hair and healthy scalp.
Directions: After using InVite® Herbal Shampoo, apply InVite® Moisturizing Conditioner generously onto wet hair and scalp. Let settle for a few minutes, and rinse.
Hair & Scalp Stimulant
InVite®'s Hair & Scalp Stimulant is the ultimate circulation formula for the hair follicle. This product acts as an energizer for circulation and hair follicle growth. Healthy circulation to the scalp is essential in order for vital nutrients to be absorbed into the roots of the hair, as well as to support hair follicle activity. This product is enriched with natural ingredients and plant extracts, including: Green Tea, Aloe Vera, Witch Hazel, Apple Cider Vinegar, L-Arginine, Caffeine, Menthol, Lemon Peel Oil, Sage and Nettle Extracts, and Essential Oils from Thyme, Rosemary, Cedarwood Bark, and Lavender.
InVite® Hair & Scalp Stimulant is created with all-natural herbal ingredients, plant extracts, and antioxidants, and is safe to use on all types of hair. This formula provides excellent antioxidant protection for the hair, scalp and follicles. It is an effective circulation formula for the scalp, supporting blood flow to this entire area so essential nutrients can be delivered and absorbed into the hair's roots. Some studies show that using these natural ingredients to increase blood circulation to the scalp increases hair growth.
Directions: Shake well before using. After shampooing and conditioning, spray area and allow product to settle. Let sit over the course of the day, or overnight. For best results, use with InVite® Herbal Shampoo and InVite® Moisturizing Conditioner.
What is your go-to hair care routine as the seasons change? Leave us a comment below to join in the conversation!
---
---