Chocolate Orange Beauty Shake Recipe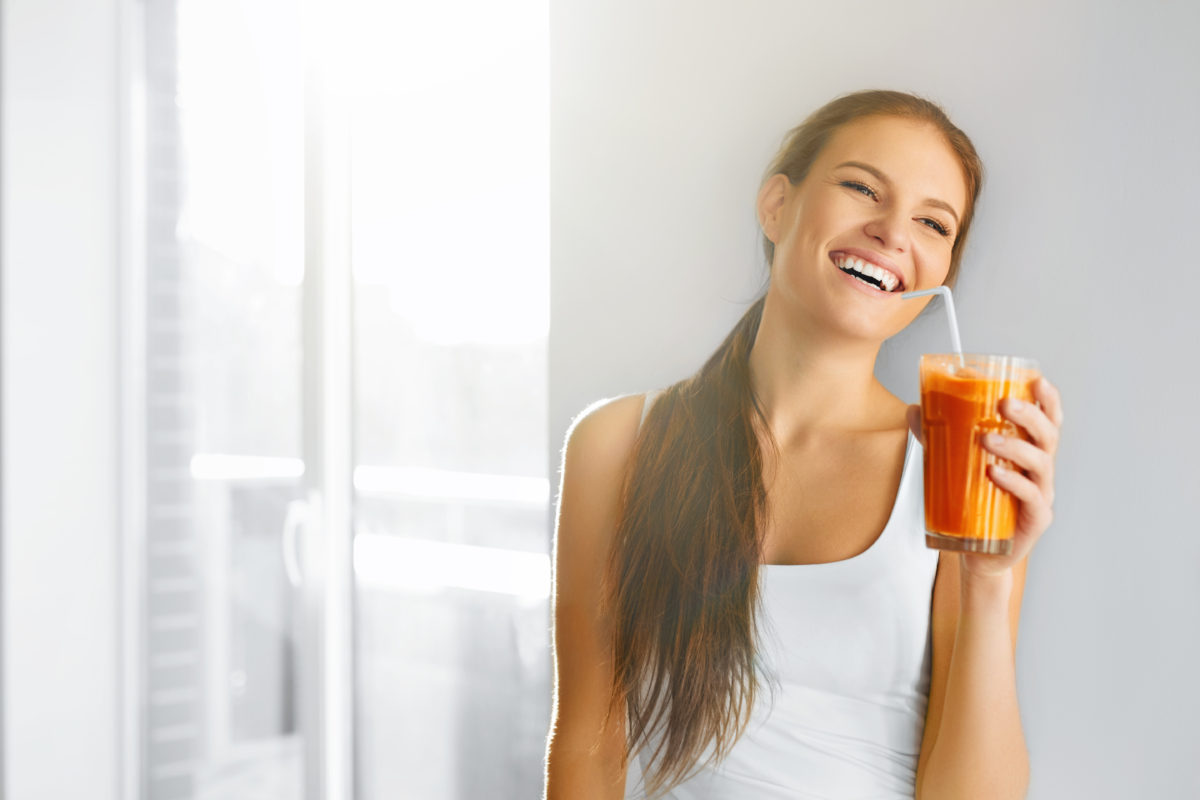 Try out this great recipe for healthy, youthful skin. Our Chocolate Orange Beauty Smoothie is great for tightening, brightening, and detoxifying your skin, leaving you with a beautiful healthy glow. Use the following products to make a delicious shake that's great for your skin!
CHOCOLATE ORANGE BEAUTY SHAKE RECIPE
Directions: To make a shake, combine all ingredients from the recipe in shaker cup or blender and add crushed ice.
To make a refreshing fruit drink, blend all ingredients and pour over crushed ice.
Collagen exists in the human body in over 25 forms, but more than 90% is formed by Collagen Type 1. Collagen Type 1 and Type 3 are essential for the repair and support of connective and structural tissues. Together, these forms are the most abundant types of collagen in the body. InVite's Collagen Powder is a powerful blend of these two types of collagen. Our effective collagen powder supplement is highly beneficial for healthy joints and muscles, as well as for the hair, skin and nails.
70% of our skin is made of collagen. However, the body's natural supply of collagen begins to decline at about age 25, causing wrinkles and other skin health issues. Collagen production decreases at a rate of about 1.5% per year – that means by age 60, you've lost about half of your natural collagen supply! InVite's Collagen Hx® powder formula helps restore the body's collagen supply. Our collagen powder is an effective tool to combat the effects of aging skin and to maintain healthy bones, joints, muscles, hair and nails.
Gluta Hx® is an advanced nutritional supplement that combines a special blend of whey protein isolate and the amino acid (N,N-Dimethylglycine), as well as other key ingredients to support detoxification and immune health. Gluta Hx® provides a unique stabilized undenatured milk protein isolate that has been tested successfully for its anti-aging effects and Glutathione-boosting effects. Glutathione is the master antioxidant and detoxifier in all cells, thus promoting increased intercellular antioxidant protection. Gluta Hx® provides additional antioxidant protection by adding vitamin C, Selenium, Spinach and Parsley Leaf, and Lipoic Acid. It also offers Dimethylglycine (DMG), which provides antioxidant protection, enhances performance, supports cardiovascular function and modulates the immune response.
Chocolate is one of nature's most powerful super foods. It its natural form, it contains a wide variety of minerals, vitamins and antioxidant flavonoids that offer great health benefits. But the benefits of chocolate are generally reversed when milk, cholesterol from milk solids, and/or an enormous amount of refined sugar are added. Cocoa is naturally bitter in flavor so chocolate bars require a lot of sweetening. When cocoa is cooked, it becomes even more bitter. Chocolate in its natural form (without the additives) includes essential minerals such as magnesium, calcium, iron and zinc, as well as the Vitamins A, B1, B2, B3, C, E and pantothenic acid. In addition, it has polyphenols similar to those found in wine that offer excellent antioxidant protection. These beneficial antioxidants increase circulation to the brain and heart, improving healthy blood flow. They also help to reduce the blood's clotting function, potentially decreasing your risk of blood and cardiovascular related health issues. Together, these agents help improve various areas of health such as circulation, energy and mood. Flavonols appear to be the substances in cocoa that are responsible for boosting heart health and keeping blood pressure in the normal range. These substances appear to improve the bioavailability of nitric oxide from the cells that line the inner wall of blood vessels:
Many fruits and vegetables provide orange colored pigments. This is a range of fruits and vegetables considered to be healthy. Oranges Hx® includes oranges, tangerines, nectarines, clementines, kumquats, mangos, apricots, papayas, carrot, rutabaga and yam root, and many more which may offer healthy cellular protection. Taurine, DMG, Inositol, Panax Ginseng root powder, Coenzyme Q10 along with Green Coffee Bean Extract are included for healthy metabolism and energy production. This is an easy to swallow, easy to take powdered supplement to round out the health benefits of your diet.
Check out the Recipes page on our website for more healthy, delicious recipes!
---
---