Hot Cocoa with Cocoa Hx Recipe!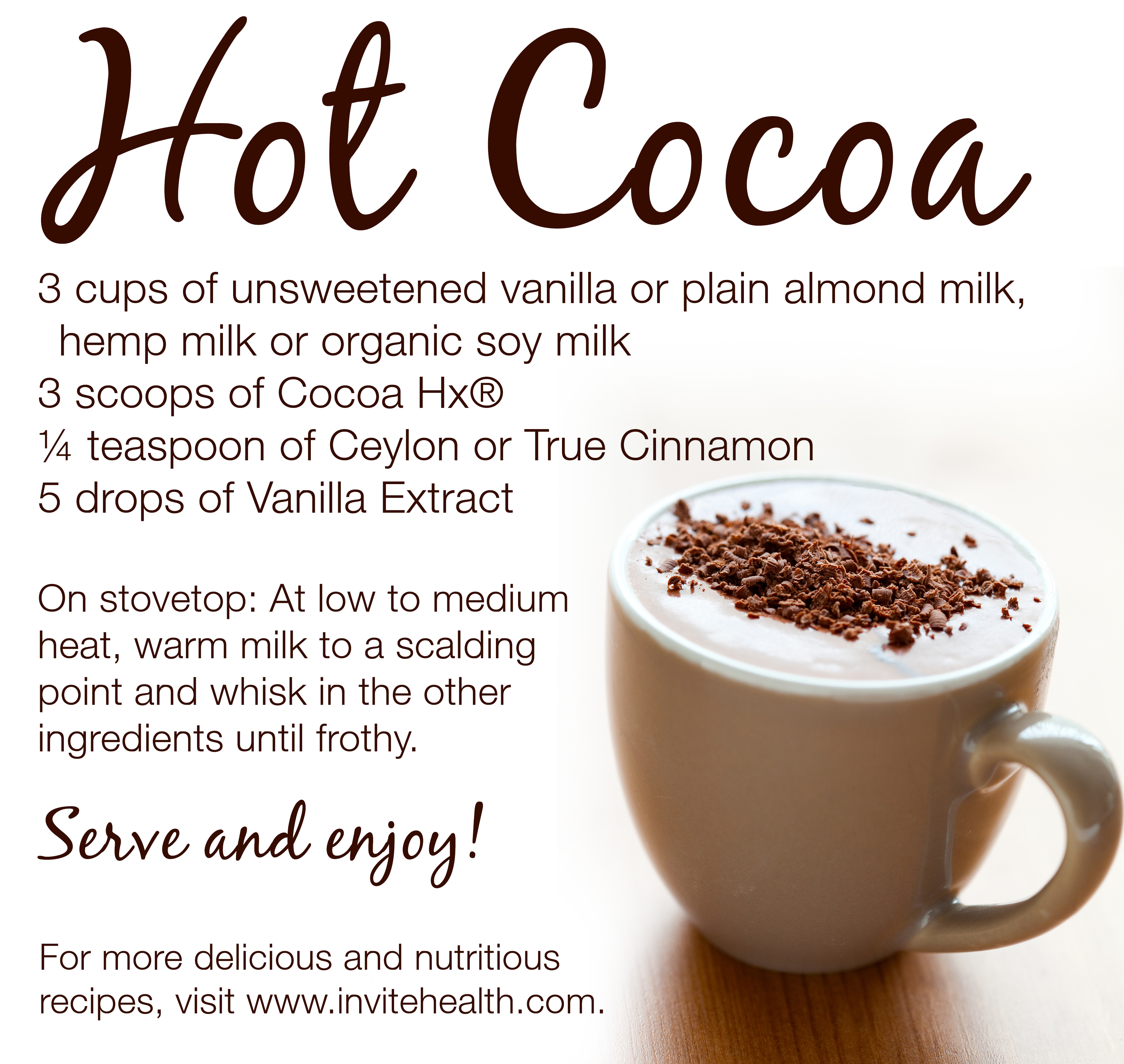 Chocolate is one of nature's most powerful super foods. It its natural form, it contains a wide variety of minerals, vitamins and antioxidant flavonoids that offer great health benefits. But the benefits of chocolate are generally reversed when milk, cholesterol from milk solids, and/or an enormous amount of refined sugar are added. Cocoa is naturally bitter in flavor so chocolate bars require a lot of sweetening. When cocoa is cooked, it becomes even more bitter. InVite's® Cocoa Hx® is an uncooked super food within a dietary supplement. This popular product contains all the nutritional components that occur naturally in pure dark chocolate without the saturated fat, sugar and calories found in chocolate bars. Cocoa Hx® provides 4000mg of pure cocoa powder. It also includes powdered kiwi fruit and freeze-dried black raspberry fruit. Powdered kiwi fruit has great benefits for respiratory health, known to help symptoms like wheezing and snoring. In addition, kiwi fruit is helpful in protecting your genes and DNA while slowing down the aging process. Freeze-dried black raspberry helps protect the entire digestive tract, including the mouth, stomach and colon.
Looking for a new way to make hot cocoa? Try InVite's Hot Cocoa with Cocoa Hx recipe today! Leave us a comment and tell us how you like it! For more recipes, click here!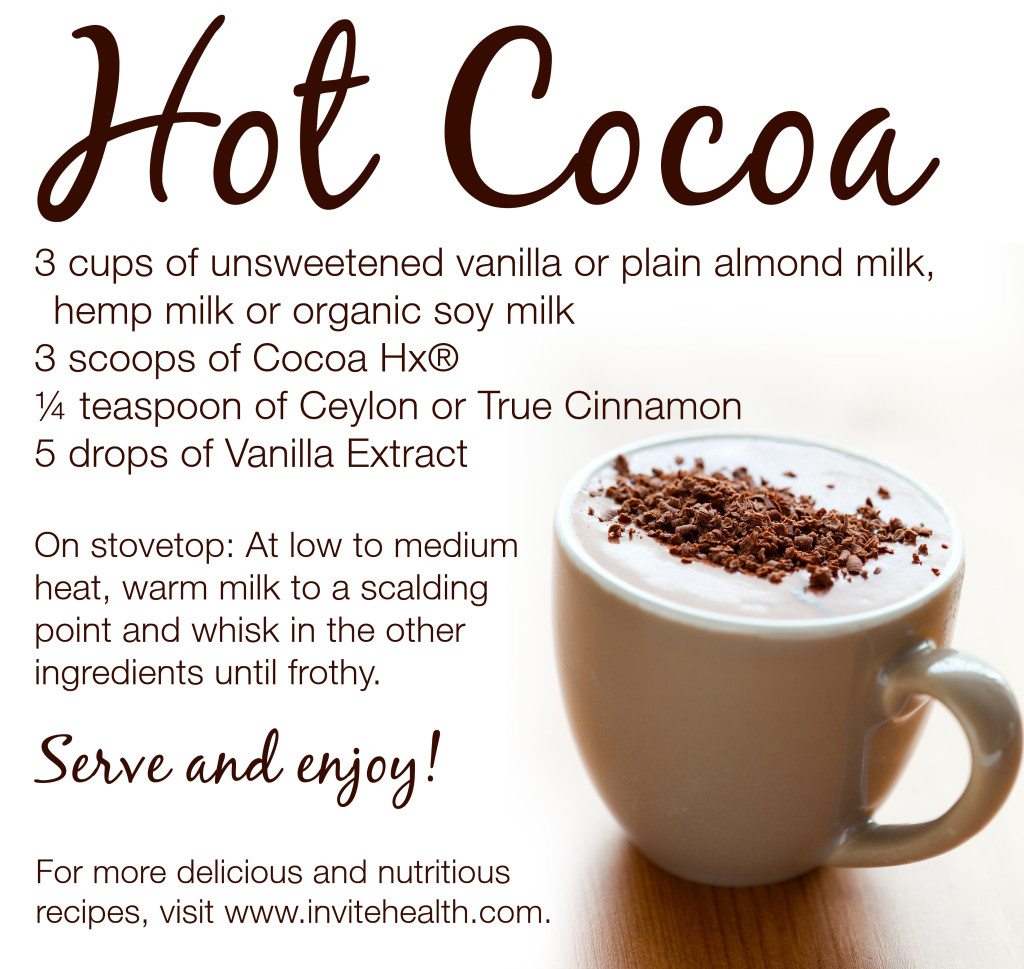 ---
---