Introducing the InVite® Master Class: Weight Loss & Gut Health (Brandon, FL)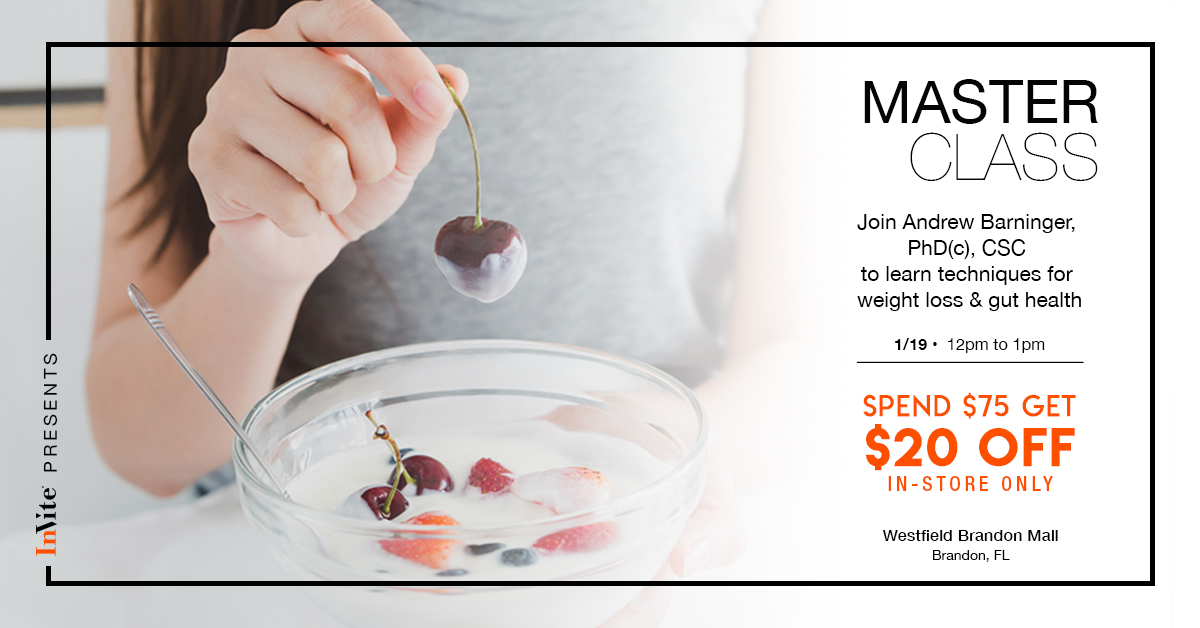 Introducing the InVite® Master Class
The InVite® Health Master Class is designed to give you the information necessary to make the best decisions for your health. Our goal is to dissect the extensive research and deliver it in a way that allows you to know exactly what you need to do in order to optimize your lifestyle. The Master Class will be led by one of InVite®'s Nutrition Specialists, Andrew Barninger, who is a certified chef, food & supplement formulator. He has dedicated his career to disease management through lifestyle interventions. Not only will you learn valuable information, but you will also be given the opportunity to ask questions as it relates to your health.
RSVP to the Master Class today. Click here!
The first class will be held Saturday, January 19th at 12:00pm. We will be discussing strategies of weight management through diet, exercise, supplementation and lifestyle modifications. Following, we will discuss gut health as it pertains to whole body wellness and longevity. These are two topics that are incredibly important to ensuring you live a happy and healthy life. You will also be able to take advantage of an exclusive in-store offer of $20 off, when you spend $75 in store!
For more information on the Master Class, click here or leave a comment below!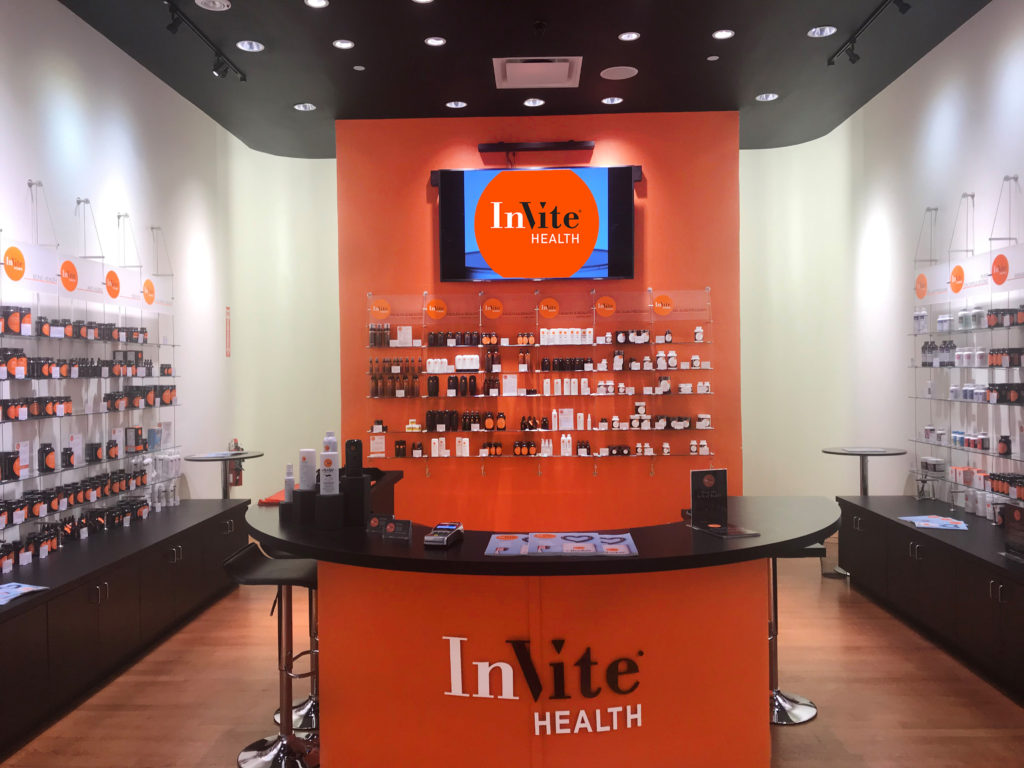 The InVite® Difference
InVite® Health recognizes that the vitamin and supplement selection process can be confusing and overwhelming. But it does not have to be. At InVite® Health, we provide a simplified luxury experience by offering superior quality products, educational information and resources, and a team of healthcare experts in a beautifully designed boutique environment with products at the very best value.
Non-GMO Vitamins & Nutritional Supplements
Dr. & Pharmacist Formulated
Vcaps® & L-Vcaps® Technology
cGMP (current Good Manufacturing Practices)
The InVite® Health team includes dedicated and highly certified Nutritionists, Naturopathic Doctors and Pharmacists who are always available to guide you on your journey to your best health. Every InVite® Health retail store has a nutrition specialist available to assist you. We provide FREE nutritional consultations from our professional staff during store hours at every location. To get started, you can print and fill out our Nutritional Consultation Form and bring it with you to any InVite® location so our team can better assist you. InVite®'s nutrition professionals can help you create the perfect supplement protocol for your individual needs.
---
---