Now Open! InVite Health at the Westfield Brandon Mall in Brandon, FL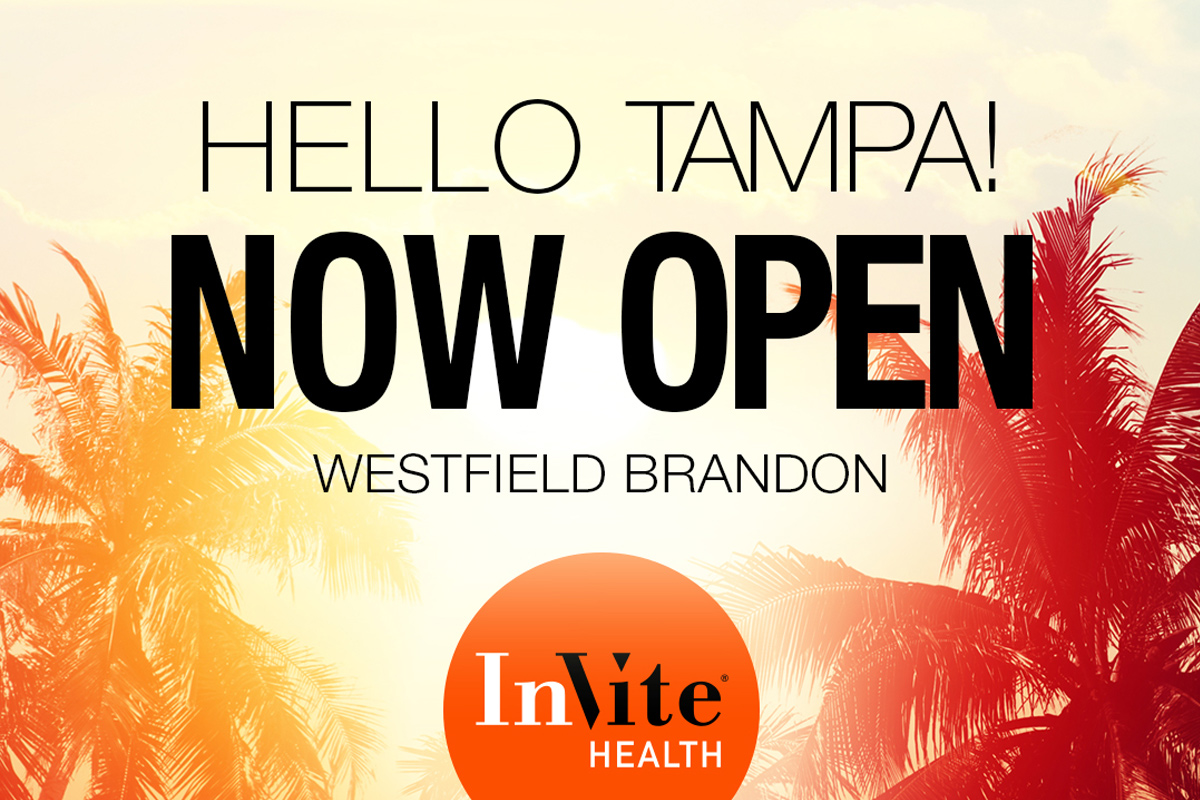 InVite® Health is proud to announce our newest retail location, now open at the Westfield Brandon Mall in Brandon, Florida!
Visit our new retail location for exclusive in-store promotions and discounts and free nutritional, personalized consultations with our in-store naturopathic doctor.
InVite® Health recognizes that the vitamin and supplement selection process can be confusing and overwhelming. But it does not have to be. At InVite® Health, we provide a simplied luxury experience by offering superior quality products, educational information and resources, and a team of healthcare experts in a beautifully designed boutique environment with products at the very best value.
Non-GMO Vitamins & Nutritional Supplements
Dr. & Pharmacist Formulated
Vcaps® & L-Vcaps® Technology
cGMP (current Good Manufacturing Practices)

WESTFIELD BRANDON MALL
459 Brandon Town Center Drive
Brandon, FL 33511
Phone

866.556.2593

813.651.3100

Hours

Mon-Sat 10am to 9pm

Sunday 11am to 6pm
Dr Michael Joseph PhD DNM
Since 2002, Dr Michael Joseph has worked with over 1000 patients with health concerns like obesity, diabetes, heart disease, interstitial cystitis, irritable bowel syndrome, skin problems, anxiety, depression, emotional eating, and food allergies.  Dr Michael has a dynamic skill set that covers all of the aspects of nutrition from food, to supplements, emotional eating and beyond. He understands "Bio-chemical individuality", which means that everyone is biologically unique and each person has unique nutritional needs.   He focuses a great deal on nutrient deficiencies and gut flora integrity, using his vast knowledge of human nutritional biochemistry to aid many people in healing their bodies by using the right nutrients in the right amounts at the right times.  He is skilled at digestive repair and understands the benefit and use of probiotic repopulation therapy for common GI conditions, including candida overgrowth and chronic constipation. Dr Michael is an authority on food allergies and he recognizes the impact that food allergies have on each person's health. He is an expert in the transition to a non-allergic lifestyle and allergy-free cooking.  Dr Michael also has a deep understanding of both men's and women's health and is excited to share his knowledge with Invite Health customers to achieve their health goals.

---
---