Meta-analysis says Omega-3 Supplements may Slash Cardiac Death Risk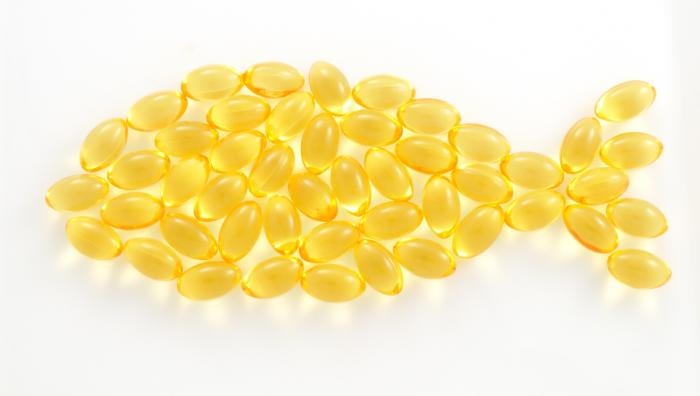 According to the Centers for Disease Control and Prevention (CDC), cardiac death accounts for about two-thirds of all cardiovascular disease deaths in the United States. This new meta-analysis on omega-3 supplements is reportedly the first to include cardiac death as a primary endpoint, and the most comprehensive review of the evidence to date.
What are Omega-3s?
Omega-3 fatty acids are found in fish like salmon and tuna and play a crucial role in brain and heart health, and growth and development. The most beneficial omega-3 fats are EPA and DHA. Eicosapentaenoic acid (EPA) is an important component in the brain and heart, as it allows cell communication, inflammation regulation, a normal heart rhythm, healthy blood clotting and normal triglyceride levels. Docosahexaenoic acid (DHA) is a complex fatty acid that has specific effects on the function of specific genes that regulate the number of proteins involved in making different fatty acids. DHA has many of the same benefits of EPA, however, DHA has been shown to also improve nerve function and cell-to-cell communication.
The Study
Funded by the Global Organization for EPA and DHA Omega-3s (GOED), scientists from Midwest Biomedical Research and the Johns Hopkins University School of Medicine found that consumption of omega-3 supplements may reduce the risk of cardiac death by an average of 8%. The risk reduction in people who had elevated triglycerides or LDL cholesterol was even higher at 17%. The study's lead author, Dr. Kevin Maki, says, "It's important to note that these results align with the conclusions in the recent Science Advisory from the American Heart Association, which states that EPA and DHA omega-3 treatment 'is reasonable' for secondary prevention of coronary heart disease and sudden cardiac death. One notable feature of EPA and DHA omega-3 supplementation is the low risk associated with its use. Because of the low risk for adverse effects, even a modest benefit is clinically meaningful."
Pooling data longer than six months in length from 14 randomized, controlled trails (RCT) of 71,899 people where cardiac death was the primary outcome, researchers compared frequencies of cardiac death events between omega-3 and control groups. The authors did not review the effects of EPA and DHA consumption from fish on cardiac death risk because no randomized, controlled trials exist. However, data from observational studies on EPA and DHA from fish also support a benefit in risk reduction.
The results showed that, in addition to the statistically significant 8% reduction in cardiac death risk for consumption of EPA and DHA omega-3s in general, the risk of cardiac death decreased by almost 30% for people who utilized higher dosages of more than 1 gram of EPA and DHA per day.
The authors concluded, "These results suggest that additional research is warranted to further evaluate the potential risk reduction with [long chain omega-3] supplementation at higher dosages and in higher risk samples. Future RCTs should include evaluation of biomarkers of omega-3 status at baseline and during treatment and should be designed to test specific hypotheses about the mechanisms through which benefits might be produced. Four RCTs evaluating CVD event risk with [long chain omega-3] interventions are ongoing and should provide helpful additional information to guide clinical use of [long chain omega-3] supplementation or drug therapy.
Source: Journal of Clinical Lipidology
Omega-3 Supplements
According to the National Center for Complementary and Integrative Health (NCCIH), the three principal omega-3 fatty acids are alpha-linolenic acid (ALA), EPA and DHA. Commonly used dietary supplements that contain omega-3s include Fish Oil (which provides EPA and DHA), Krill Oil, and Flaxseed Oil (which provides ALA).
Fish Oil Supplements
Scientific Director and Pharmacist of InVite® Health, Jerry Hickey, reports, "Fish oils work with Vitamin D, Vitamin B12, and Phosphatides to support memory functions, a good mood, resisting the feeling of stress, for sleep/awake cycles, and the integrity of the structure of the brain. They also support heart health and circulation, and provide support for blood pressure already within a normal range. During the aging process, fish oils provide support for muscle health in athletic individuals and in older individuals losing strength. Be sure your fish oil is non-GMO and thoroughly tested to ensure it is free of mercury, lead, arsenic, PCB's, Dioxins, bacteria and other contaminants. You want a pharmaceutical-grade, highly purified product."
Krill Oil Supplements
"Krill is a shrimp-like crustacean that supplies EPA and DHA. The fish oils in Krill are attached to phosphatides, which shield them from the digestive juices that can cause damage, improving the absorption of fish oils. This is important because this allows Krill to contain a higher percentage of free EPA and DHA. Krill oil contains a natural protector, Astaxanthin, which is a powerful carotenoid and antioxidant. The Astaxanthin protects the krill oil from oxidation and rancidity. Krill oil, especially from the Antarctic, is the cleanest and purest in the world. A superior Krill Oil supplement does not contain mercury, lead, arsenic, PCB's, Dioxins, bacteria and other contaminants. Again, you want a pharmaceutical-grade, highly purified product.", says Jerry Hickey.
Flaxseed Supplements
Jerry Hickey reports, "Flaxseeds, also known as linseeds, are a powerful Superfood. They are a terrific source of fiber, protein, and ALA. Flax contains phytoestrogens called Lignans, compounds that build plant cell walls and help normalize the body's estrogen production. Lignans have been shown in numerous clinical studies to provide support for hormone balance, weight loss, sugar metabolism, and healthy skin; in addition to supporting healthy blood pressure and cholesterol levels and regulating bowel movements."
Questions about omega-3 supplements? Leave Scientific Director and Pharmacist Jerry Hickey a comment.
---
---