The Spring Skin Care Routine You Need To Know About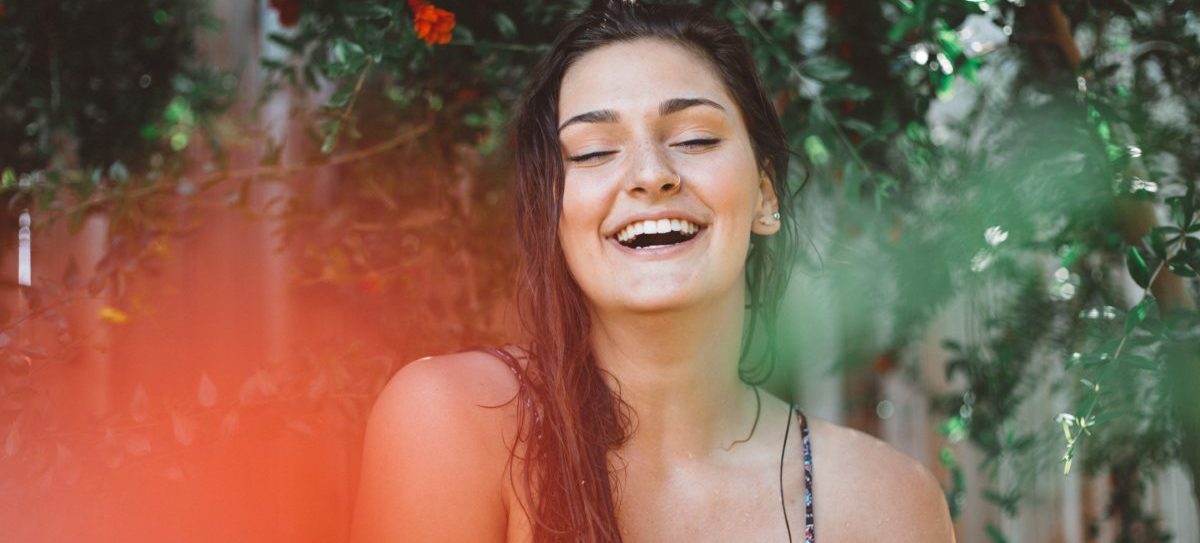 ?: Savs on Unsplash
Fall and Winter are extremely tough on the skin due to the harsh temperatures and dryness. Now that Spring has arrived you're excited to take your hats and scarves off – only to reveal dry, cracked skin. So what can you do to restore your skins moisture and glow?
1. Different Seasons, Different Moisturizer
Thick creams in the winter are usually a staple in order to keep the moisture content of your skin high. But when the spring and summer comes, your skin will have different needs, allowing it to breathe in the warmer weather. Powerful, yet gentle moisturizers with antioxidants can provide you with a natural level of protection and hydration for your Spring skin care. The highest quality moisturizers are capable of effectively softening and smoothing dry skin, reducing collagen breakdown, and visibly minimizing fine lines and wrinkles. Look for ingredients like Grape Seed, Vitamin C, Vitamin E, and Alpha-Lipoic Acid that offers protection for healthy, smooth and even-tones skin. Be sure to stay away from harsh and dangerous ingredients like alcohol, parabens, sulfates, and benzoic acid.
Confused about common dangerous chemicals in your skin care products? Click here!
2. Cleanse with Green Tea
On the surface, studies have shown green tea (when added to skin care products) helps to improve the skin by rejuvenating old skin cells, removing damaged cells, and increasing collagen production of the skin. It has a great ability to improve texture, elasticity and overall appearance of the skin, which is why it should be a powerful ingredient in your skin care products. A Green Tea Cleanser made with Grape Seed extract, Sea Salt, Vitamin C, Witch Hazel, and over course, Green Tea provides antioxidant support without over-drying for Spring skin care. Again, stay away from harsh and dangerous ingredients like alcohol, parabens, sulfates, and benzoic acid.
3. Drink up! It's Time for H20
Your skin is 64% water. It plays a vital role in digestion, blood circulation, absorption of nutrients and the elimination of toxins. When your skin cells aren't sufficiently hydrated, the appearance of your skin suffers, making you look older than you are. Dr. Richard Besser, the chief health and medical editor at ABC News says, "When your blood gets thick and water-deficient from organs pulling water from it, the blood in turn pulls water from the skin cells. This causes your skin to look dry and your eyes to look darker and sunken in. Over time, the condition can age you faster. When your skin is dry, it is less resilient and elastic, making it prone to wrinkling." This season, Spring skin care calls for more water!
4. All About that Base
If you're looking for bright, glowing skin, look no further than a superior Toning Serum. A high-quality serum will provide you with 2-in-1 skin care – providing recovery from free radical and chemical damage and creating a bright skin tone and natural glow. When combined with Aloe Vera, natural Alpha-Hydroxy Acids, and Marine Collagen, your toner can help to regenerate Collagen for new skin cells, tone your skin, and act as a protective barrier. As always, stay away from harsh and dangerous ingredients like alcohol, parabens, sulfates, and benzoic acid.
Here's Why Vitamin C Should Be a Primary Ingredient in Your Skin Care Products
5. Healthy Skin from the Inside, Out
If you walk down the aisles of any drug store or pharmacy, you'll see countless bottles of Hair, Skin and Nails formulas. But what you are not seeing are the highest-quality ingredients available. When looking for a hair, skin and nails supplement, you want to be sure it contains Biotin, Zinc, MSM, Silicia and amino acids. Not only will these ingredients help to improve the look and growth of your hair, skin and nails, but they will also address potential nutrient deficiencies that are the cause of how brittle, dull and damaged they are. Biotin improves the strength of nails and helps to repair broken, fragile hair. Zinc is essential for healthy hair growth, and it accelerates the renewal of skin cells. MSM helps to slough off old skin cells, acting like a natural exfoliator from the inside, out. Amino acids like L-Proline and L-Lysine are crucial components for healthy and strong hair and skin.
Questions about your Spring skin care routine? Leave us a comment below to join in the conversation!
---
---