New Study Links Soy to Reduction in Breast Cancer Deaths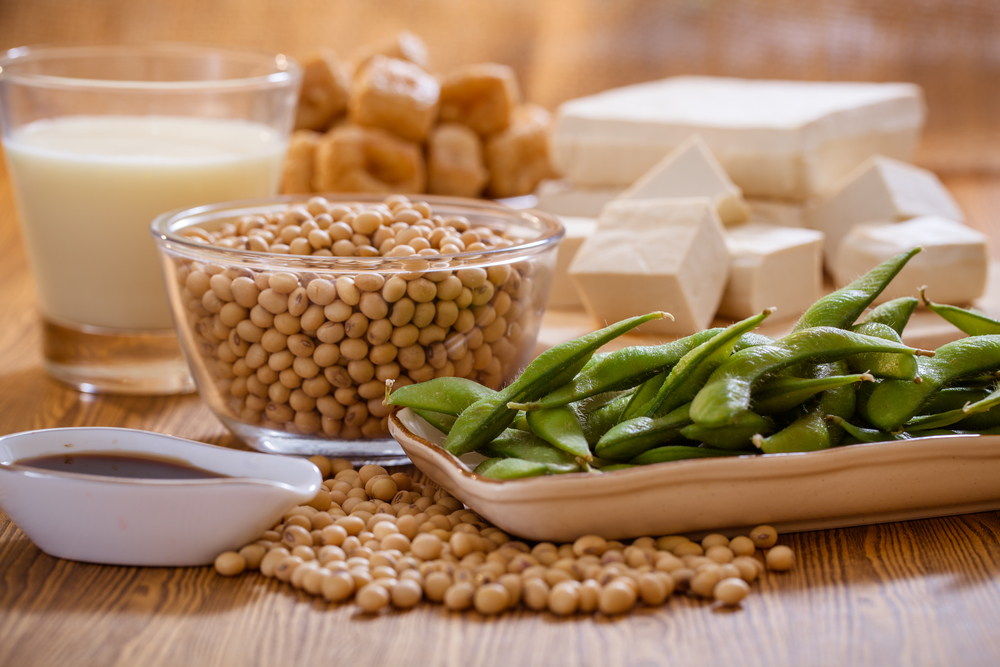 Soy's reputation is not the best; there are numerous controversies surrounding this protein-containing portion of the soy bean. But medical professionals all over the world are striking back. Many strongly disagree with its negative reputation and put the blame on the overuse of highly-processed government subsidized soy, AKA Genetically Modified. A new study is backing the medical professional's positive outlook, reporting that it may be tied to a reduced breast cancer death risk.
What is Soy?
It is a plant that is part of the pea family common in Asian diets and present in foods and food ingredients in Western Diets. Soy protein is the protein-containing portion of the soybean. Whole, non-GMO soy products contain protein, fiber and carbohydrates, which makes this type of protein a healthy choice, especially for individuals who do not consume enough protein through their diet (mostly from meats).
According to Amanda Williams, MPH, Director of Nutrition at InVite® Health's Boca retail location, here's where soy gets its bad name – "Soy protein can be extracted and processed in a variety of different ways. Cheap, genetically modified versions are used as fillers in food products such as salad dressings, cereals, breads, cheeses, and pet foods. Like so many things in the nutrition world, misinformation and lack of scientific evidence can run the headlines and lead to unwarranted fears."
The Role of Soy Protein to Reduce Cholesterol Levels
Soy Isoflavones
Soy Isoflavones are antioxidant and phytoestrogen compounds derived from the soy bean. Phytoestrogens are natural chemicals found in certain plants that mimic the actions of the hormone, estrogen. Estrogen is a natural hormone found in both men and women, but women need more estrogen to maintain normal bodily functions like menstruation. Soy isoflavones work to support a variety of cellular functions, including protein synthesis and growth factor actions.
Amanda Williams further reports, "We know that soy contains powerful antioxidants and we know the importance that antioxidants play in combating free radical damage to our cells. Diets rich in isoflavones have been shown to support healthy cardiovascular systems by releasing Nitric Oxide, to keep good, healthy blood flow throughout our blood vessels. These isoflavones are an excellent source of magnesium. It's low glycemic index, makes soy an idea food for anyone concerned with blood sugar control, which should include everyone!"
The Breast Cancer Study
Research published earlier this month in the online journal Cancer, says that soy foods are not detrimental to (and may even be beneficial for) women with breast cancer. Investigators looked at the relationship between dietary intake of isoflavones and all-cause mortality in a multi-ethnic cohort of 6,235 US and Australian women with breast cancer. Data was collected from the women regarding their dietary intake within 5 years of their enrollment (before and after) in the Breast Cancer Family Registry.
Soy foods may protect Old Women from Hip Fractures
After a median follow-up of 9.4 years, 1,224 deaths were documented. The women with the highest intake of dietary soy isoflavones had a 21% decrease in all-cause mortality compared to women in the lowest quartile. Dr. Zhang, MD, PhD from the Friedman School of Nutrition and Science and Policy at Tufts University in Boston reports, "Based on our results, we do not see a detrimental effect of soy food intake among women who were treated with endocrine therapy. For women with hormone receptor-negative breast cancer, soy food products may potentially have a positive effect." Omer Kucuk, MD, from the Winship Cancer Institite of Emory University in Atlanta, Georgia (not included in the study but excited about its results) added, "We now have evidence that soy foods not only prevent breast cancer but also benefit women who have breast cancer. Therefore, we can recommended women to consume soy foods because of its many health benefits."
What Products to Look for
According to Amanda Williams, choose an organic, non-GMO soy product to reap the benefits that soy has to offer. If you are looking to increase your intake by adding certain foods to your diet, here's what you should look to include –
Edamame
Miso
Soy milk
Soy nuts
Tofu
Whole soy beans
Soy protein
What do you think about this new study? Leave your feedback in the comments!
---
---