This Superior Multivitamin is Tailored to Your Specific Needs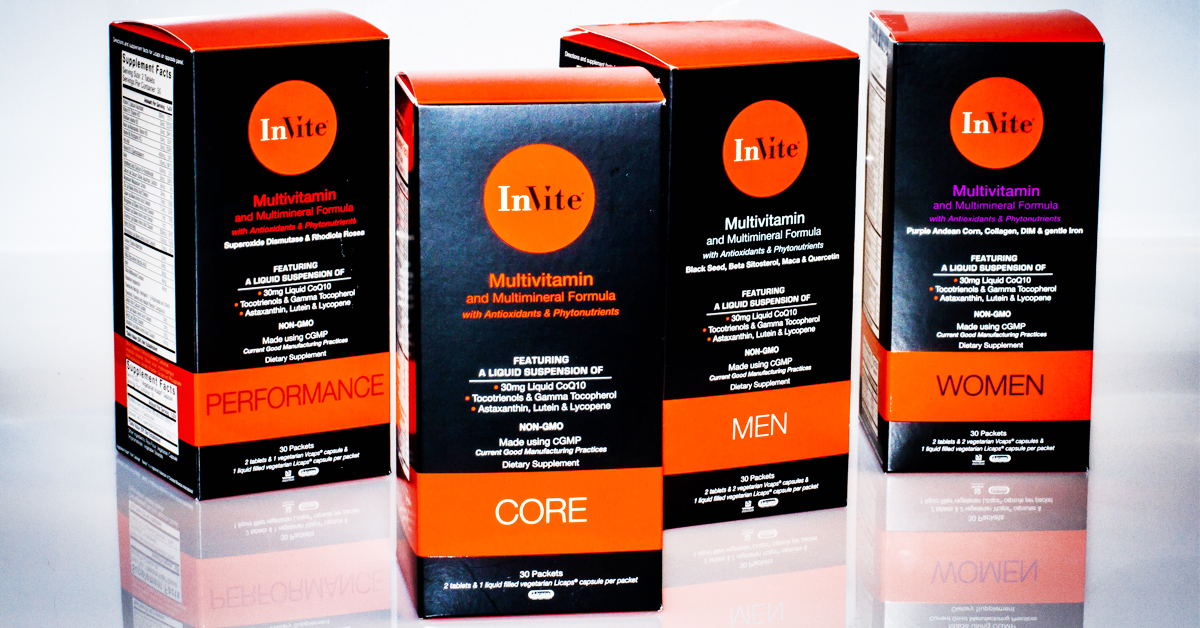 We live in an increasingly polluted environment, loaded with toxins; the soil we grow our food in is often nutrient-depleted and many consume processed, factory-made foods supplying scant nutrients. Ironically, our bodies wind up requiring even more vitamins and minerals to effectively metabolize nutrient-depleted foods. Add that depletion with less time spent outdoors, minimal exercise, prescription drugs and medications, and chronic stress, and the result is that many individuals are truly nutritionally deficient. For these reasons, healthcare professionals are advising their patients to start taking a safe, reliably-made, high-quality multivitamin mineral formula on a daily basis to fill the nutritional deficits in their diet.
According to a recent USDA survey 37% of Americans do not get enough Vitamin C, 70% do not get enough Vitamin E, nearly 75% do not get enough Zinc, and 40% do not get enough Iron. But not just any commercially available nutritional supplement product will meet these needs!
InVite® Superior Multivitamins
InVite®'s superior Multivitamins are designed around a core of energy-producing nutrients along with powerfully protective food-derived antioxidants. Each Multivitamin is designed to address the replenishment of core nutrients depleted by commonly prescribed drugs, to support physical activity, and to support the increased need for particular nutrients during the aging process. Additionally, they are designed to help protect vision and memory health.
Capsugel® Liquid-filled Vegetarian capsule technology (Vcaps® and Licaps®) ensures maximum absorption, while protecting the delicate liquid constituents from oxidation. Our tablets are coated with natural annatoo, making them easier to swallow. All InVite® Multivitamins contain ingredients used in human clinical trials, are gluten-free, non-GMO and are made using cGMP (current Good Manufacturing Practices).†
A Multivitamin Tailored to Your Needs
The nutritional needs of a man, women, child and athlete are very different.
Multivitamin for Kids!
You've heard it all before; some kids do not like drinking milk and getting them to eat their greens is hard enough! When your child is not getting the nutrition he or she needs, their energy and growth may be negatively impacted. Multivitamins for children contain essential vitamins and minerals that may be lacking in a child's diet, making up for those nutritional gaps. The difference in a generic brand of multivitamin for kids and InVite®'s are that the InVite® Multivitamin for Kids is a non-GMO multi, made with non-GMO cane juice, honey crystals and natural grape. It is strictly tested to ensure safety and purity, is chewable, and contains clinically researched brands of ingredients.
Core Multivitamin
For those who are looking for a high-quality base of vitamins and minerals, the InVite® Core Multivitamin takes a regular multivitamin to the next level. With a plentiful supply of B-Complex vitamins, this multivitamin supports the brain, eyes, and circulatory system. Carotenoid pigments along with Tocotrienols are also included. This Core Multivitamin has been formulated to combat drug-induced nutrient depletions brought on by commonly prescribed drugs and medications.
Men's Multivitamin
Formulated with all of the vitamins and minerals in the Core Multivitamin,  this Men's Multivitamin also targets the specific nutritional needs of men. Nutrients like Maca, Quercetin, Black Cumin and Beta-Sitosterol are included to support a man's endurance, energy, mood, sexual funtion, prostate health, respiratory health, metabolism and cholesterol level, to name a few!
Women's Multivitamin
InVite®'s Women's Multivitamin also contains additional targeted nutrients – just for women! Iron, Collagen, Purple Corn Flower and Diindolymethane (DIM) are included to support brain, cervical and breast health. Collagen is important for the health of the skin, nails and hair. Women who are low in iron lack the endurance to achieve a full workout.
Performance Multivitamin
For those who lead an active lifestyle, InVite® has formulated a multivitamin that supports energy and endurance without the use of stimulants. Included in this formula is Rhodiola and Extramel SOD, supportive for those who require extra energy or the improved ability to handle stress. This Performance Multivitamin supplies powerful antioxidant protection for the immune system of athletes, the physically active, and stressed individuals.
Questions about multivitamins? We're here to help! Leave your questions in the comments!
---
---