The Purple Power Smoothie – Healthy & Helpful Tips with Melissa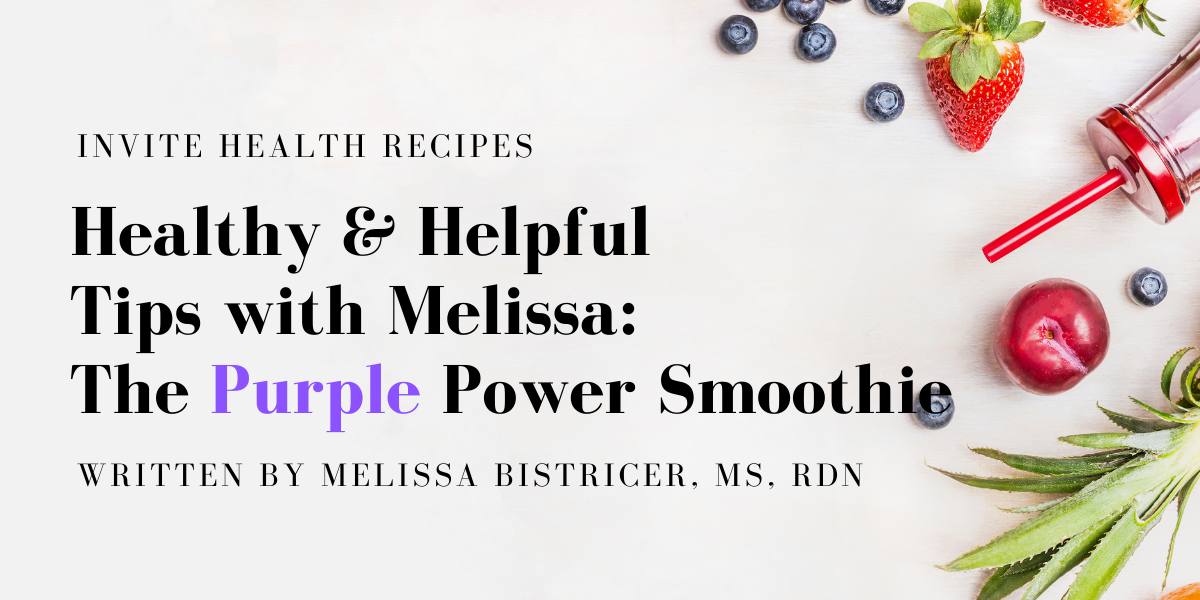 The Purple Power Smoothie 
Created By Melissa Bistricer, MS, RDN
The last smoothie of our series was my ultimate favorite smoothie. I think every kid will like this one because it tastes like a berry yogurt but way better! Trust me on this one and make it for your children or even yourself. There are so many benefits for children but don't forget as a mom, father, or caregiver that you too need to nourish your bodies with fruits, vegetables, and powerful antioxidants. †
Our Purples Hx® is an amazing complex with purplish pigmented berries, purple carrots, beet roots, and other powerful antioxidants and cellular protecting activities. This formulation can support our neurological system which can be beneficial for children's brain development. The Purples Hx® will help to fill in nutritional gaps with high-quality purple pigmented ingredients that support circulation, boost memory, and cognitive function. †
Yields: 1 smoothie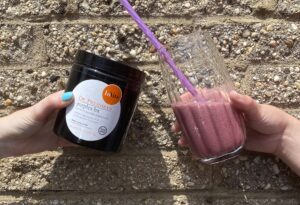 Ingredients
Smoothie Base: 
½ cup Blueberries, frozen
1 tsp Ginger, ground
1 Scoop Purples Hx
½ cup Kefir
Add-ins To Make It A Complete Breakfast: 
2 Tablespoons Nut Butter (peanut, almond, cashew, or sun butter)
1/2 cup Milk, Kefir, or Nut milk (almond, cashew, oat, or coconut) – instead of the water
1/2 cup Yogurt (Greek, plain unsweetened)
Steps To Making The Perfect Purple Power Smoothie
Pour all the ingredients into a blender or Vitamix and blend together until smooth and creamy.
Nutrition Facts Serving 1 smoothie base:
Calories: 150kcal                Carbohydrates: 21.6g              Protein: 4.5g                   Fat: 4.8g
Saturated Fat: 2.6g            Cholesterol: 15.9mg                Sodium: 94mg                Dietary Fiber: 3g
Sugar: 12g                            Vitamin C: 4%                          Calcium: 16%                  Iron: 5%
Vitamin A: 5%                     Folic Acid: 400 mcg
TRY INVITE® HEALTH'S DETOX SMOOTHIE TODAY! >> Make Now! 
For more information or questions about the recipe feel free to contact melissa@whiskingnutrition.com


---
---