Why Black Seed is the Herbal Support You've Been Looking For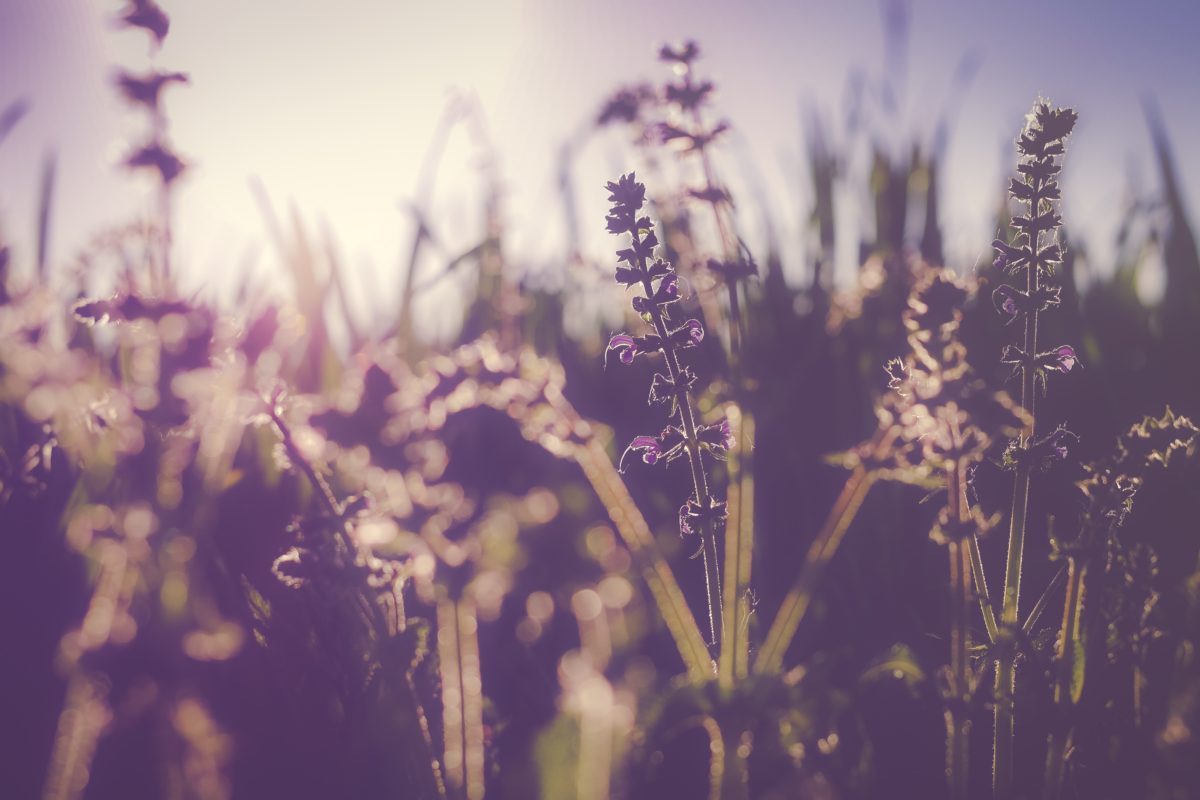 Native to Southern Europe, North Africa and Southwest Asia, Nigella sativa, or Black seed, has been used as a medicinal plant throughout the world, including the Middle East and South Europe. The seeds of N. sativa and their oil have been widely used in the treatment of various ailments and have been extensively studied for its biological activities and therapeutic potential in supporting respiratory health, according to a review published in the Asian Pacific Journal of Tropical Biomedicine.
Antibacterial, Antioxidant & Antifungal Activity
Black seed is rich is B-vitamins and iron, displaying anti-aging benefits. In China, Black seed is widely used for its phytochemicals, rich antioxidants and antibacterial properties. A study by researchers conducted by Jawaharlal Nehru Medical College set out to determine how potent black seed oil was against several strains of bacteria and viruses and several antibiotics, such as Amoxicillin, Gatifloxacin and Tetracyclin. According to researchers, "Out of 144 strains tested, most of which were resistant to a number of antibiotics, 97 were inhibited by the oil."
Publishes in the Egyptian Journal of Biochemistry and Molecular Biology, researchers noticed a growing problem with yeasts and molds; individuals are growing antifungal-resistant. The scientists tested "thymol, TQ, and THQ against 30 human pathogens and discovered the each compound showed 100% inhibition for the 30 pathogens evaluated."
Respiratory Health
Numerous clinical studies have shown Black seed to support respiratory health; specifically in the relaxation of the bronchi in those with asthma, allowing for easier breathing. Scientists at the Department of Physiology, Ghaem Medical Center studied this link.
Twenty-nine asthmatic adults were randomly divided into the non-supplemented control group (14 patients) and the supplemented group (15 patients) in this 3 month study. Asthma symptom score, asthma severity, frequency of symptoms per week, and wheezing were recorded in the beginning of the study (the first visit), 45 days after treatment started with Black Seed (second visit), and at the end of the study (third visit). Pulmonary function tests were also measured, and the drug regimen of the patients was evaluated at three different visits.
All asthma symptoms, frequency of asthma symptoms per week, chest wheezing, and pulmonary function test values in the study group receiving Black Seed significantly improved in the second and third visits compared with the first visit. In addition, further improvement of chest wheezing and severity of disease on the third visit were observed compared with the second visit in this group; asthma improved continuously. In the third visit all symptoms in the study group were significantly different (much milder) from those of the control group.
Inflammation & Immune Health
Each time your body reacts to an allergen it releases histamine. If your body is consistently producing histamine, it needs more histamine-breakdown enzymes to neutralize it. This is the reason why allergies can all of a sudden appear, even at 25, 45 or 75 years of age; your histamine load has been building. Growing clinical evidence is showing that individuals who develop food and environmental sensitivities to otherwise healthy foods have high histamine counts and may not break down histamine as fast as they produce it, causing a massive allergy burden.
Researchers at Humboldt University School of Medicine and the Institute for Transfusion Medicine at Charité University Hospital, both in Berlin state that Nigella sativa is an important medicinal herb. In many Arabian, Asian and African countries, black seed oil is used as a natural remedy for a wide range of ailments, including various allergies.
Four studies on the clinical efficacy of Nigella sativa in allergic diseases are presented. In these studies, a total of 152 patients with allergic diseases (allergic rhinitis, bronchial asthma, atopic eczema) were treated with Nigella sativa oil, given in capsules at a dose of 40 to 80 mg/kg/day. The patients scored the subjective severity of target symptoms using a predefined scale. The following laboratory parameters were investigated: IgE, eosinophil count, endogenous cortisol in plasma and urine, ACTH, triglycerides, total cholesterol, LDL and HDL cholesterol and lymphocyte sub-populations. The study review is published in the December 2003 issue of the journal Phytotherapy Research.
Digestive Health

Black seed has been used for centuries to improve digestive ailments. The seeds aid have been shown to aid in digestion, decreasing bloating, gas and stomach cramps. It has also been shown to have antispasmodic effects on the smooth muscle of the intestines. Published in the Journal of Diabetes and Metabolic Disorders, researchers found that Black seed lessened appetite, improved glucose levels and glucose absorption, which lead to weight loss, as well.
Questions about Black Seed? Leave a comment for Scientific Director and Pharmacist Jerry Hickey!
---
---