Celebrating National Lemonade Day with A Drink to Support Bone Health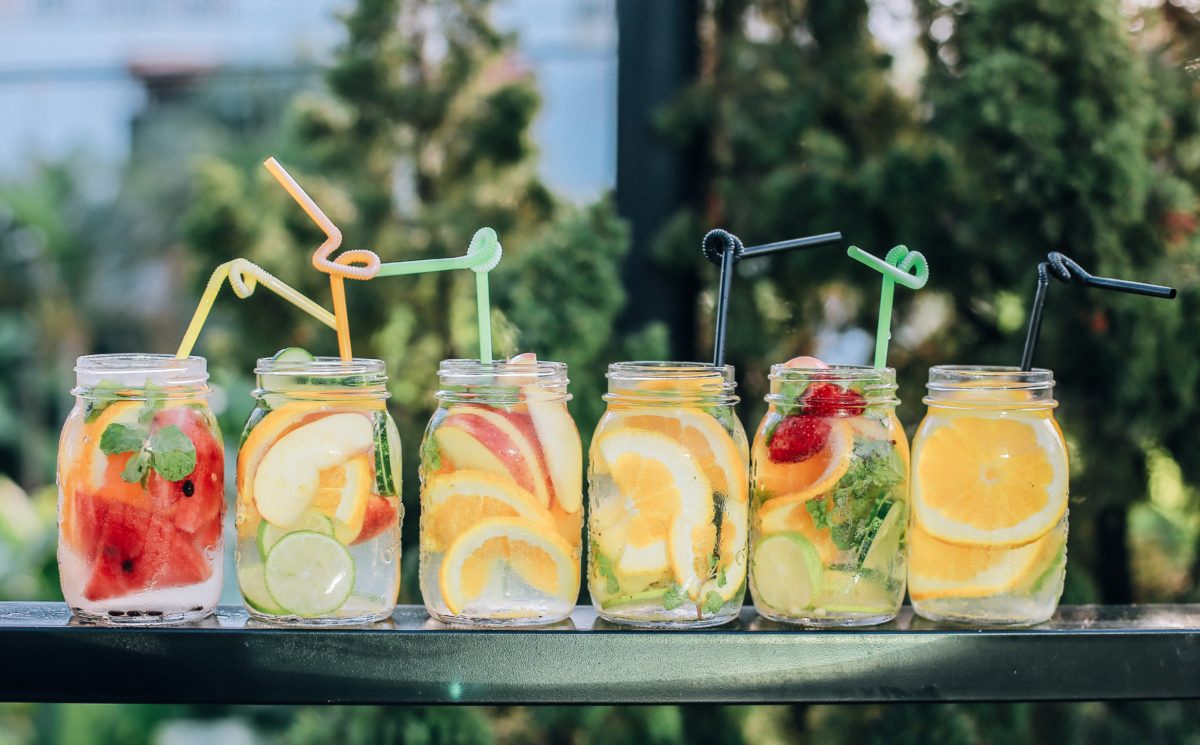 One of the best drinks to grab on a hot summer day is lemonade! And one of our childhood staples is putting together a lemonade stand for our communities. Here's a recipe your community will rave about, as it touts numerous benefits for both your skin and your bones.
Healthy Bone Lemonade Recipe

Bone Health Nutrients!
There are many important nutrients that can support healthy bones, but some work better than others. According to Chief Scientific Director, Jerry Hickey, Ph., the top nutrients for bone health include Calcium Citrate with Vitamin D, Vitamin K and Strontium. Here, Jerry Hickey, Ph. breaks down the important of each nutrient.
Calcium Citrate with D3
"Health professionals agree that adequate levels of Vitamin D and Calcium are necessary for building strong bones. But the amount of Vitamin D thought necessary is now recognized as being sorely deficient. Our formula supplies an adequate level of the most active form of Vitamin D (D3) along with the most absorbable form of Calcium (as Calcium Citrate) to improve the strengthening of bone."†
Vitamin K2 Complex with K1
"Building bone requires the activity of osteocalcin and osteocalcin is a protein that places calcium squarely within the bone. Vitamin K acts as an essential binding agent in osteocalcin allowing the fusing of calcium into the bone. Various studies show that Vitamin K2 and K1 are necessary for building bone in the hip and the spine."†
Strontium Citrate
"Strontium is a mineral just like Calcium or Phosphorus and as it turns out Strontium has a number of activities for building strong bone. Large studies using Strontium in thousands of patients show impressive results for improving the health of the spine, hips, wrists, and other bones and the evidence shows dramatic benefits within the first year. Strontium has two actions; slowing the breakdown of bone (this is what drugs do) while improving the rate at which bone is rebuilt (this is what drugs do not do). Because of the dual activity and because Strontium is helpful in all age groups, even in those over 80, Strontium is a smart adjunct to all bone building programs.."†
Collagen
Over 30% of our bones are made out of collagen. But there's one problem! We make less and less collagen each year starting at the age of 25. Many human clinical trials show that a collagen aids joint health, bone health, and skin health.
In a study published in the journal Nutrients, doctors from the University of Freiberg in Germany gave 131 postmenopausal women either hydrolyzed collagen or a placebo daily for 12 months. Collagen had a notable effect on bone health improving the thickness of the femoral neck (this is where the hipbone fractures) and improving the thickness of spinal bone.†
Questions about this lemonade recipe or bone health? Leave us a comment below to join the discussion!
---
---