Celebrating National Women's Health and Fitness Day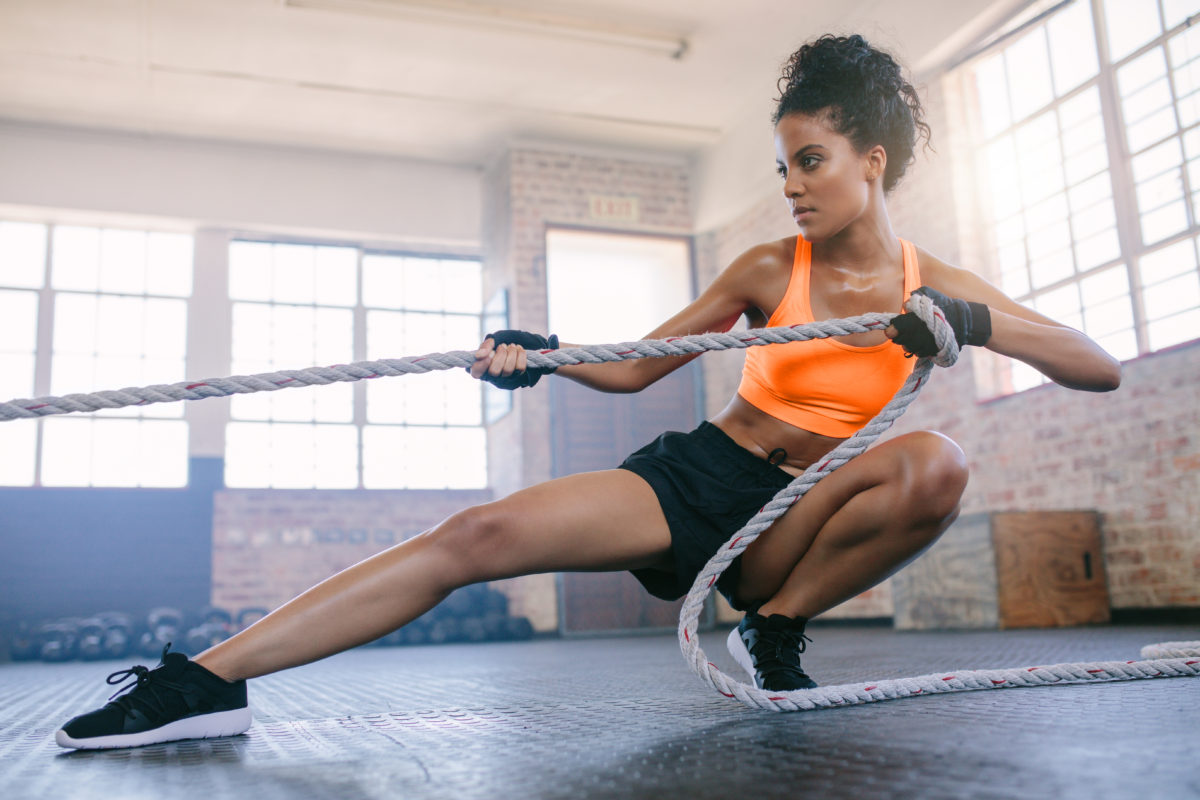 Today, we join a nationwide effort to focus attention on the importance of regular exercise and healthy living for women. Following a healthy diet and lifestyle can lead you on track to better health and fitness in no time. Need some help? Here's what you need to know about the top three essential products for women.
Women's Multivitamin
InVite®'s Women's Multivitamin supplies all of the vitamins and minerals found in a high-quality multiple vitamin, but is specifically formulated for women's health. It supports energy and metabolism with the addition of Coenzyme Q10 and a plentiful supply of B-Complex Vitamins.
It is also formulated to combat drug-induced nutrient depletions. Purple Andean Corn Extract supports brain and eye health, breast health and metabolism. DIM (Diindolylmethane) helps support breast and cervical health. Type 1 Collagen is needed for the maintenance of the skin, nails and hair; type 1 collagen production slows with age. Iron Bisglycinate is a gentle iron that does not cause nausea or constipation. A small amount is included in this formula because women who are even a little low in iron lack the endurance to achieve a full workout at the gym.†
Non-GMO Dietary Supplement
Made following cGMP (current Good Manufacturing Practices)
Made with Vcaps® and L-Vcaps® Plus technology (liquid-filled Vegetarian Capsules) employing advanced delivery methods for efficient absorption, which also shields these delicate ingredients from oxygen.
Developed as an affiliate of the Cornell University's Center for Advanced Technology in Biotechnology
Full spectrum Vitamin E
All natural Beta-Carotene along with many other carotenoids including Lutein, Astaxanthin, and Lycopene
Contains ingredients used in human clinical trials
No artificial colors or flavors
Biokey® prevents negative interactions between compounds in the digestive tract and increases the absorption and bioavailability of trace minerals
One convenient packet daily
Organic Flaxseed Powder
Flaxseeds are one of the world's healthiest foods. InVite®'s domestically-grown organic flax seed powder supplies a number of essential nutritional ingredients. Flaxseeds are a source of lignans that support the health of the hair and skin. Lignans support breast health and may also improve the health and quality of life of women with menopausal symptoms. Flaxseed supplies all three families of essential fatty acids; omega-3 fatty acids, a vegetarian alternative to fish oils to support heart and brain health, omega-6 fatty acids for immune system health, and omega-9 fatty acids for circulatory health. Flaxseed supplies both soluble and insoluble fiber to help cleanse the body and colon and for regularity. Flaxseed is a source of protein.†
Non-GMO Dietary Supplement
Domestically grown, organic flaxseed
Made following cGMP (current Good Manufacturing Practices)
Green Tea Fat Burner
InVite® Health's Power Plant Green Tea Fat Burner is an effective formula that support metabolism, energy, and fat burning, while balancing the appetite through enhancing the feeling of satiation, or feeling full.
Green tea is one of nature's most superior foods, with a diverse range of benefits that support overall health and longevity. EGCG has been shown to support cardiovascular health, increased energy and weight loss.
A satiating and soluble fiber called Slendesta, derived from Potato Extract, is including in this formula to help you feel full and may help in the regulation of digestion when trying to lose weight. Anhydrous caffeine increases thermogenesis and calorie-burning with less caffeine than a cup of coffee. Proteinase Inhibitor 2 (PI2) assists in metabolizing fat cells.
Non-GMO Dietary Supplement
Made following cGMP (current Good Manufacturing Practices)
Made with Vcaps® Technology (vegetarian capsules) employing advanced delivery methods for efficient absorption
Questions about these products? Leave us a comment below to join in the conversation!
---
---