New Recipe! Delicious Flourless Flaxseed Bread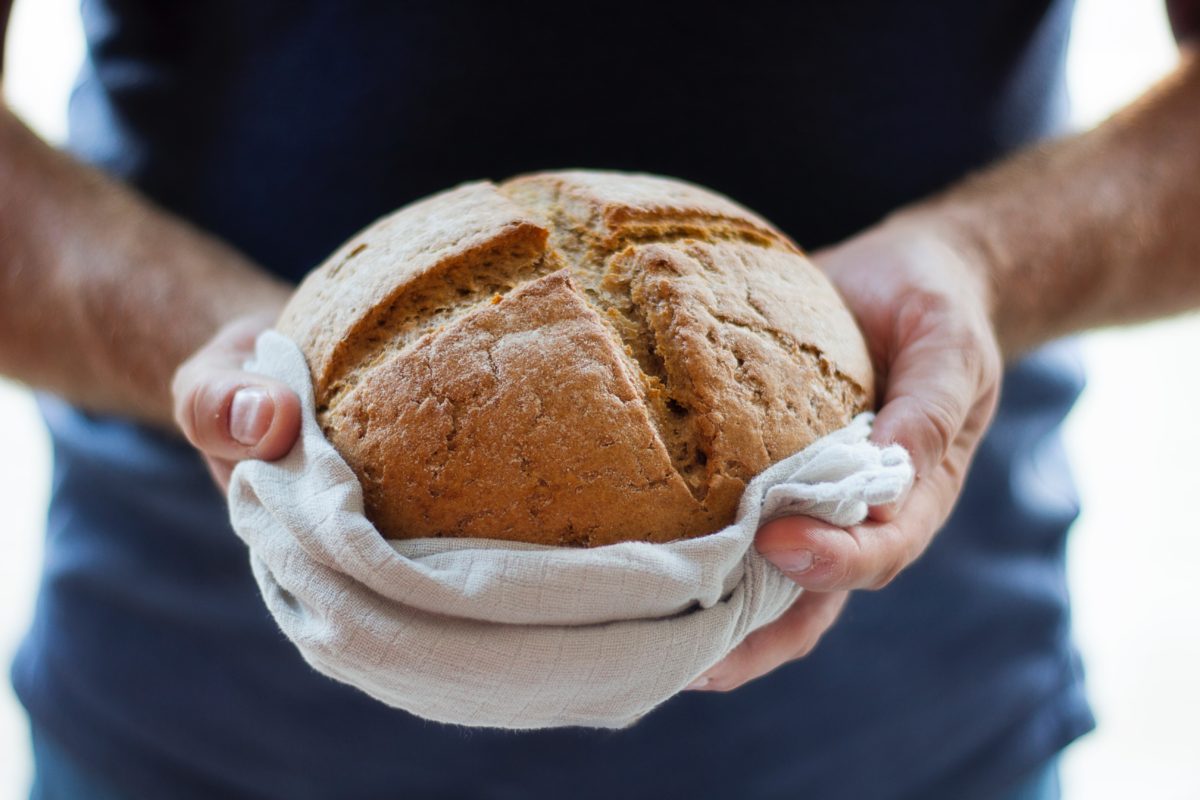 Interested in getting more of the incredible health benefits of flaxseeds in your diet? We've got the perfect recipe for you!
The Benefits of Flax Seed
Flaxseeds are one of the most healthiest foods, as it supplies a number of essential nutrients, like lignans and essential fatty acids. Studies have shown flaxseed to be beneficial for a number of reasons. Because they are high in essential fatty acids like omega-3s and omega-9s, flaxseed may boost cognition and help to protect the brain.†
They are also a fantastic source of dietary fiber, which can help to keep your digestion regular – flushing out toxins and excess fats out of the body. Because flaxseeds contain both soluble and insoluble fiber, it can also help keep your gut microbiome (the good and bad bacteria in the gut) balanced.†
Did you know that one tablespoon of organic flaxseed powder contains two grams of protein? This good amount of protein, combined with its fiber content, makes flaxseed the perfect option to help you feel full and satisfied.†
A study from the journal Hypertension found that daily linoleic acid (found in flaxseed) is associated with lower systolic blood pressure and a reduced risk of hypertention.†
Flourless Flaxseed Bread Recipe
Minutes to Prepare: 10
Minutes to Cook: 30
Number of Servings: 15
Ingredients:
2 cups Organic Flaxseed Powder®
1 Tablespoon aluminum-free baking powder
1 Teaspoon salt
1-2 Tablespoon of coconut sugar or raw honey
5 egg beaten
1/2 cup water
1/3 cup unsweetened apple sauce (Can use same amount of coconut oil or ghee instead)
Directions:
Preheat oven 350F, choose a pan 8×5 for a loaf bread. Mix all dry ingredients together in one bowl. Mix all the wet ingredients in another, making sure no white egg is showing. Mix the wet and dry ingredients together and let set for 2 or 3 minutes. Pour batter onto pan and bake for 30 minutes or until knife show no much batter in it. Allow bread to cool and cut loaf in 15 slices.
Tell us what you think about this recipe! Leave a comment below with a picture of your Flourless Flaxseed Bread!
---
---