Our Grand Opening at the Palisades Center Mall in West Nyack, New York!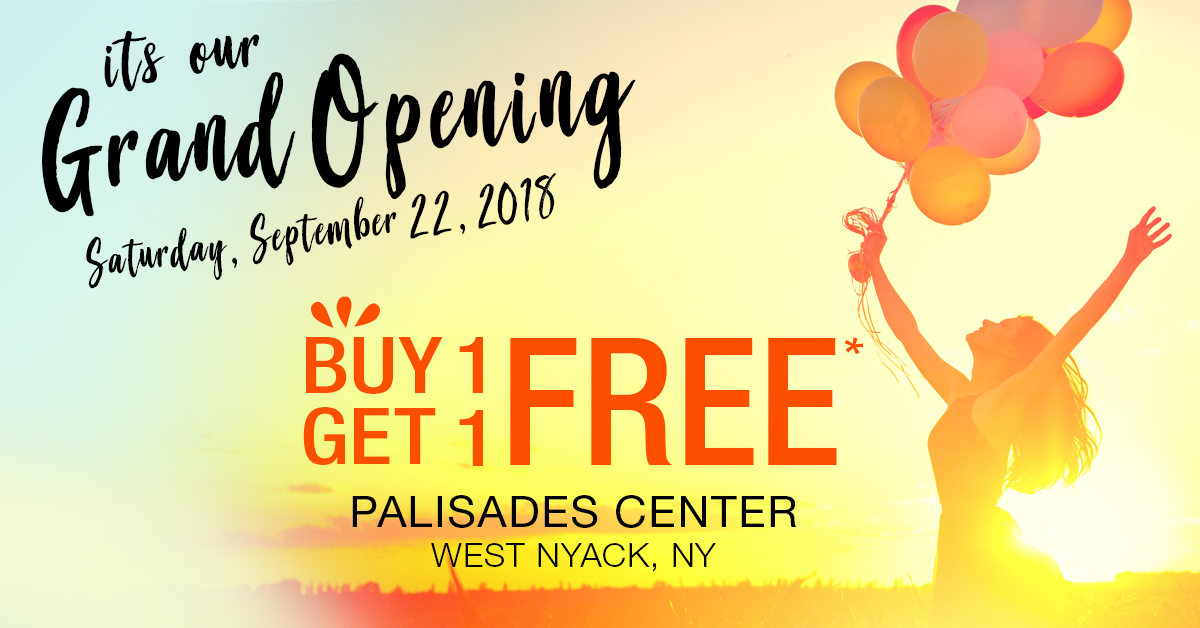 GRAND OPENING! PALISADES CENTER MALL
West Nyack, New York
Join us for our Grand Opening on Saturday, September 22, 2018, at the Palisades Center Mall – complete with an exclusive Buy 1, Get 1 Free offer in-store only and free nutritional consultations with Radio Host, Scientific Director and Pharmacist, Jerry Hickey, R.Ph! We'll see you there!
InVite® Health recognizes that the vitamin and supplement selection process can be confusing and overwhelming. But it does not have to be. At InVite® Health, we provide a simplified luxury experience by offering superior quality products, educational information and resources, and a team of healthcare experts in a beautifully designed boutique environment with products at the very best value.
Non-GMO Vitamins & Nutritional Supplements
Dr. & Pharmacist Formulated
Vcaps® & L-Vcaps® Technology
cGMP (current Good Manufacturing Practices)
For more information, please visit https://www.invitehealth.com/west-nyack-ny.html or call 800.643.7810.
Palisades Information
Palisades Center Mall is among the top ten most visited malls in America and is the premier shopping, dining, and entertainment destination in the lower Hudson Valley. Located just 25 miles north of NYC, Palisades Center is a four-level shopping center offering over 200 stores, 15 sit-down restaurants, a bowling alley, an ice rink, the world's tallest indoor ropes course, comedy club, and more. With its unique and diverse merchant mix, Palisades Center is the go-to place for local shoppers and tourists alike.
Palisades Center Mall is the ultimate shopping, dining and entertainment destination in the Lower Hudson Valley, just 20 miles north of New York City. It is conveniently positioned on the New York State Thruway (I87 & I287) with direct access to Route 303, Route 59 and the Palisades Interstate Parkway. The Center is easily accessible by any mode of transportation. Begin planning your visit today!
---
---