Welcoming Howard Benedikt to InVite® Health Radio!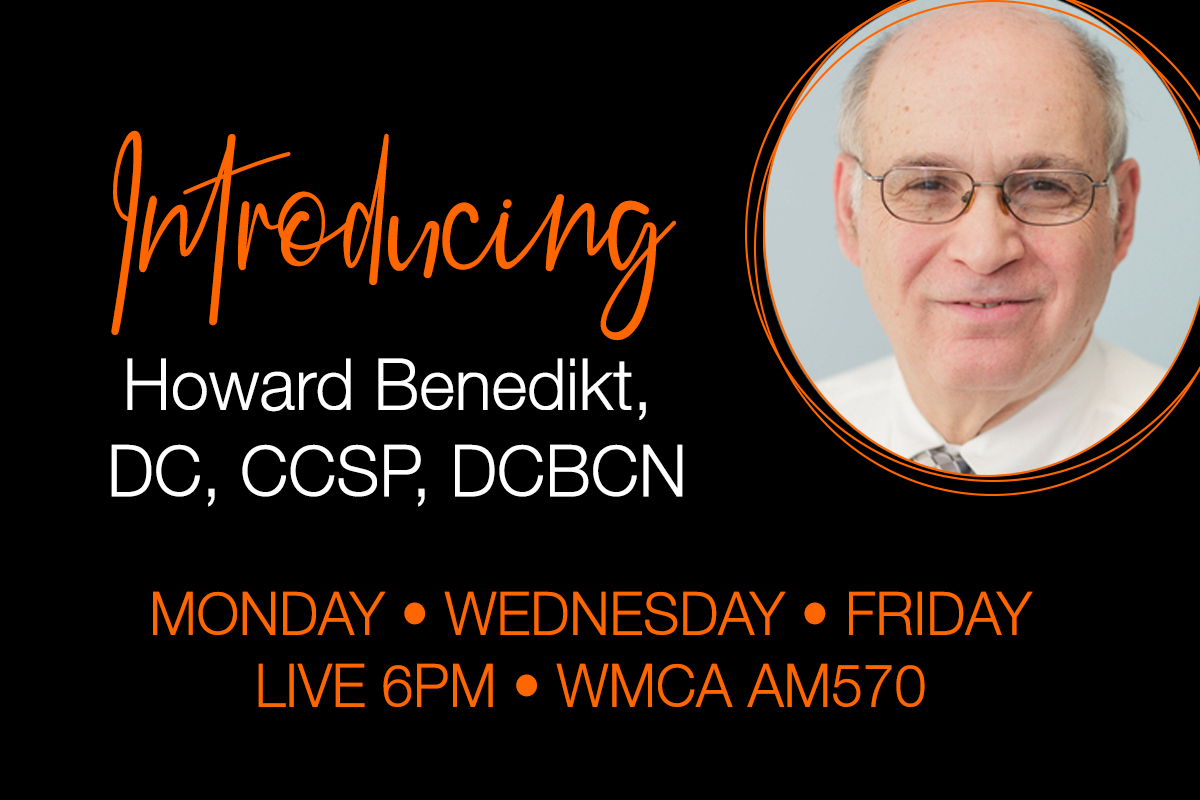 Introducing Howard Benedikt, DC, CCSP, DCBCN
Howard Benedikt, DC, CCSP, DCBCN has treated thousands of patients in his 40 years as a chiropractor. He attended Queens College, Flushing, where he received a BS degree. He then went on to study at the National University of Health Sciences in Lombard, Illinois, receiving his Doctor of Chiropractic. After several years of practice he obtained an MS in Human Biology/Anatomy from CW Post Center of Long Island University. He also holds certifications from New York Chiropractic College as a CCSP and is a diplomat of the Chiropractic Board of Clinical Nutrition. He has lectured around the country on nutrition and holds teaching positions with New York Chiropractic College as well as Berkeley College in New York City. He maintains a private practice in New York, focusing on wellness and functional medicine. His passion lies in his vision to help each and every patient achieve their optimal health and wellness. He combines traditional chiropractic care along with deep tissue and trigger point therapies and uses the latest adjunctive modalities such as ultrasound, muscle stimulation, cold light laser therapy and soft tissue mobilization. Email Howard directly at HBenedikt@invitehealth.com for answers to your health-based questions.
Join us in welcoming Howard Benedikt to the InVite® Health Radio team by tuning in every Monday, Wednesday and Friday at 6PM on WMCA AM570! You can also listen to his show here: https://www.invitehealth.com/Radio-Shows-and-Studies.html.
InVite® Health Radio
InVite® Health provides a variety of resources to eliminate the confusion of the vitamin and supplement selection process.
With Jerry Hickey's expertise and radio influence, InVite® Health is able to provide listeners looking for nutritional guidance with health news and information – clinical trials and studies – that may be difficult to understand and obtain. Now broadcast on nine radio stations throughout New York, New Jersey, Florida, Pennsylvania and Ohio, customers are able to listen or stream InVite® Health Radio at the turn of a knob or the click of a button. Meet our radio hosts and other healthcare professionals in-store for free nutritional consultations every day. Click here to find a store location near you!
Questions for our new radio host, Howard Benedikt? Leave a comment below to join the discussion!
---
---