The InVite® Difference: Superfoods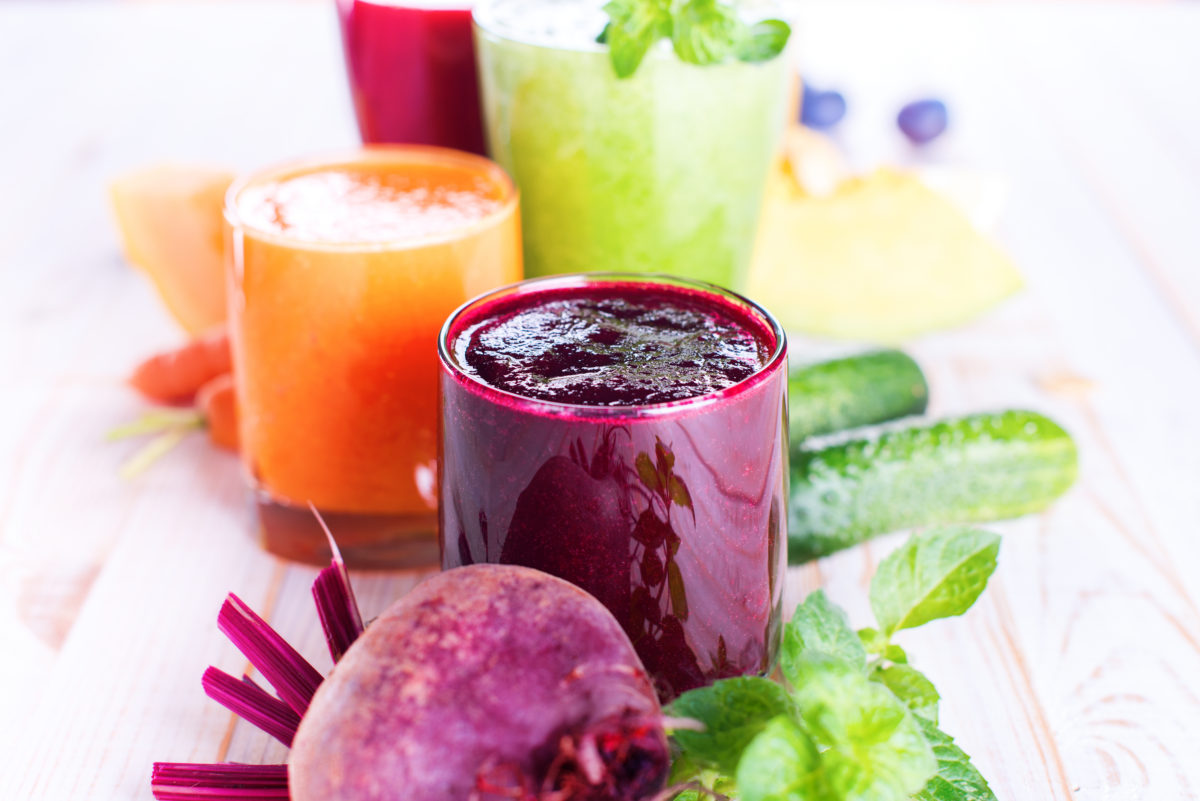 InVite®'s freeze-dried Powdered Superfoods preserve the nutrient integrity of fresh fruits and vegetables, offering superior nutrition without all of the calories, sugar and carbs!
What is a Superfood?
'Superfood' is a term used to describe foods packed with powerful and natural plant constituents that provide great health benefits and excellent antioxidant protection. When taken as part of a healthy diet, superfoods offer benefits for balanced blood sugar, triglycerides and cholesterol. They also support healthy blood pressure, detoxification of pollutants, increased immunity, and energy.
The superfoods category of nutrition includes a variety of colorful foods, which include dark purple berries, beans, seeds, teas, mushrooms, algae, green leafy vegetables, and aromatic spices. It can be difficult to incorporate these foods into your daily diet, as many of them are seasonal products, and many more may be difficult to find. The scientific team at InVite® has designed a variety of products that can help you include every one of these beneficial superfoods into your nutritional routine.
InVite® Superfoods
InVite® Superfoods consist of powdered blends of nutrient-rich foods, herbs, carotenoids, and polyphenols that are considered to be especially beneficial for overall health and well-being. InVite®'s Superfoods are superior in that each product is designed as a supplement rather than a food, increasing the level of scrutiny and requiring inspection for purity, potency, and freshness. As with all InVite® dietary supplements, all ingredients used in our Superfoods are non-GMO. The reason for the selection of Non-GMO ingredients is to avoid the possibility of contamination by various chemical sprays.
• Non-GMO Dietary Supplements
• Doctor and Pharmacist Formulated and Recommended
• Following strict cGMP (current Good Manufacturing Practices)
• Manufactured using state-of-the-art systems (Vcaps® & Licaps®), employing advanced delivery methods for superior absorption
• Convenient powder formulas for efficient absorption, easily mixed into yogurt or your favorite beverages
Barrel of Health

Addresses overall health and wellness with an evolving sense of well being. The mineral Magnesium and the herbs Rhodiola and Perilla offer support for energy, strength, and endurance. Calcium, Magnesium, Phosphorus and Milk Protein Isolate help support bone health. Milk Protein Isolate offers nutrients needed for the formation of Glutathione; a primary antioxidant in our body. Protein supports collagen and connective tissue formation.*

NEW! Beets Hx®

Superior protection for the cardiovascular system and to support physical performance and exercise endurance while improving the rate of muscle recovery. Non-GMO fermented Beetroot powder helps support healthy blood pressure and cardiovascular-circulatory health with powerful antioxidants and natural nitrates. CherryPURE® non-GMO Tart Cherry powder is the only tart cherry source backed by scientific clinical studies.*

Blacks Hx®

Black, blue, and red pigmented fruits, mushrooms, and legumes help support energy and wellness. Blacks Hx® may support respiratory tract health, immune system health, and healthy circulation. It may also support brain health and digestive tract health.*

Cocoa Hx®

Cocoa contains a number of ingredients useful for brain health. Studies show that real cocoa helps reverse aging of the brain and supports memory functions, as well as helping to reverse the age-associated decline of circulation to the brain. Cocoa supports healthy blood pressure and circulation. Its antioxidant content supports skin health. Freeze-dried black raspberry and kiwi supply antioxidants to help support respiratory tract and digestive tract health.*

Greens Hx®

Supplies a combination of 35 herbs, vegetables, fruits, spices and algae plus six strains of probiotic bacteria and an assortment of plant enzymes for supporting health, wellness, and metabolism. Plant foods help improve the quality of the diet of individuals who do not consume enough fruits and vegetables. Greens Hx® is an herbal support for liver health, natural detoxification processes, energy, and endurance.*

Reds Hx®

The pigments of berries such as black rasperry, acerola, cranberry, strawberry, acai, goji, blueberry, bilberry and black currant may help support the health of the brain, skin, cardiovascular system, and vision. Reds Hx® supplies six probiotic strains for healthy digestion and regularity. The inclusion of ORAC® Blend and grape seed supports antioxidant-cellular protective activity.*

NEW!

Smart-Serve® Vegetable Blend

Getting your vegetables has never been so easy! Made with organic farm fresh kale, spinach, and broccoli, each three capsule serving represents one-complete USDA serving of green leafy vegetables. The Plantcaps® Capsules used are from Greenville, South Carolina – organic compliant, certified vegan, non-GMO, and are free of gluten and starch.*
Questions about Superfoods? Leave a comment for Jerry Hickey, R.Ph!
---
---