My Mission Abroad By Claudia Guy, N.D.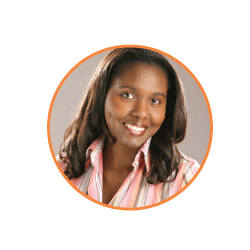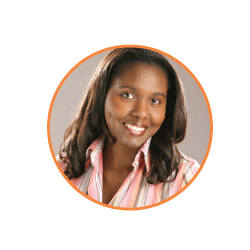 Recall how great you felt inside when you returned someone's wallet or gave up your seat to the elderly or disabled. Helping each other and the greater humanity can well up a feeling of joy that nourishes your spiritual self. Simply put, it always feels great to lend a helping hand. Not everyone is able to or willing to make this a part of their profession. But I wanted to. This is why I chose the field of Naturopathic Medicine. This field of medicine is not particularly lucrative but offers the feeling of being fulfilled and accomplished every day. The gentle natural therapies are kind to the body. Every day I help someone get better and healthier. I am trained to facilitate the incredible, innate healing wisdom of the body. My passion for healing naturally is beginning to blossom into medical missions and community education.
I would like to consider myself a part of a global community, where everyone is a neighbor that can help or a neighbor in need of help. My involvement in the community started as a teen helping with soup kitchens and environmental clubs. During my clinical training as a Naturopathic Doctor, I chose clinical rotations in women shelters and senior centers. On behalf of Invite Health, I presented educational talks to the Ghanaian Taxi Association and other groups. Currently, I am a supporter and mentor for STSI (Sister to Sister International) and STEM (Science Technology Engineering Math) program. I've also joined two mission teams associated with my church community.
My Medical Relief Trip to Haiti
In 2013, I joined my church's medical relief trip to Haiti. This was my first medical mission, and maybe even one of my toughest. Though it was two years after the horrific earthquake in Haiti, the country was still in distress and needed medical relief. Many of the citizens were still without a home. Many others still lived in tent cities. After 4 days of free clinical care, we recorded serving over 3,000 patients. The patients waited as patiently as one could in the blistering summer Haitian sun for the hope that they would be seen. We had hoped to have the clinic longer, but our limited supplies quickly vanished. I was stationed in the women's clinic and had to improvise with natural treatments and home remedies that these women could use for their health issues. Thus, my training in natural medicine provided an advantage during this mission.
While Americans were busy getting ready for the holiday season of 2015, I joined a charitable mission to Mexico City. Visiting a place like Mexico City reminds you of the simple luxuries in the United States such as clean water, proper sewage, a reasonable wage, and access to healthcare. The citizens of Mexico City work long, hard hours and many only earn the equivalent of $6/day. I was privileged to bring food and cheer into the homes of many during the holiday season.
You can make a difference!
Having trouble seeing yourself as part of the global community? Do you feel there's nothing you can do to make a difference? Take up the challenge to be a part of the global community–mentor, food pantry, disaster relief, etc.! You don't have to go far and you don't have to give much, except your time. When you lift the mood and spirit of others, you do so for yourself. It's the gift that keeps giving.
---
---