Kick Your Feet Up! It's National Relaxation Day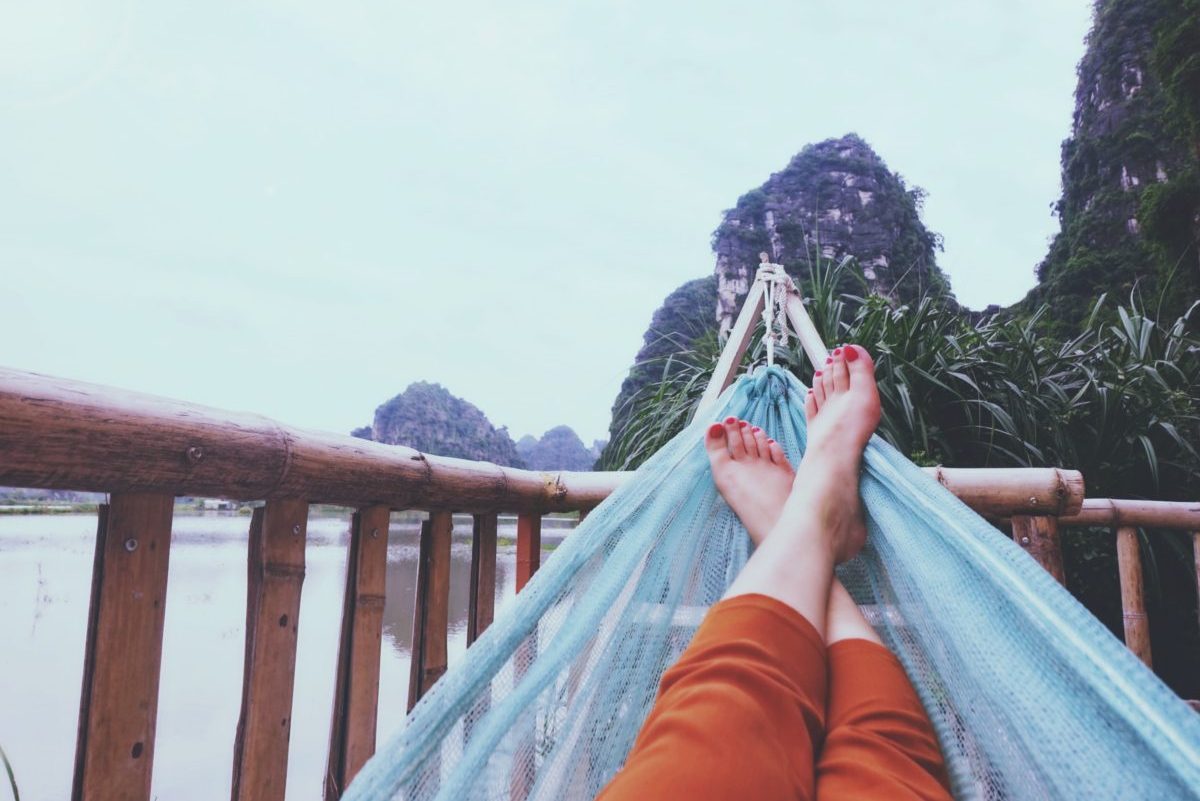 Photo by Vu Thu Giang on Unsplash
In honor of National Relaxation Day, we're bringing you some tips on how you can stay relaxed and focus today (and everyday)!
Your life is hectic. You may be a busy mom trying to juggle a full time job and life at home. You might be struggling to find time to hit the gym because work has you in very early and out very late. You may be too tired to keep your eyes open after studying for that exam you have tomorrow. All of these things are normal life tribulations. What sets them apart is how each individual deals with them. This is where self-care comes in.
What is Self-Care?
Self-care is simply practicing personal healthy habits that are crucial to how you function. Because everyone is so different, taking the time to decompress comes in multiple forms. But the good news is that no matter the practice, the benefits include greater focus, mood, and stress relief.
Three signs that you need to practice self-care
When you abilities become worn, your skills aren't as sharp, you're losing focus and sleep and you become stressed, you should turn to some healthy self-care habits to get you back to your best you. If you are feeling these symptoms, you may want to focus your attention on some healthy self-care tips –
Burnout. With the busy lives that we lead, we are all looking for the best way to get more energy. When you were younger, you woke up full of vibrant energy. Now, after a full day at school or work, you feel just as tired as the morning.
Stress. Some stress can be beneficial; it can provide us with the boost in motivation we need to get the job done. But when stress becomes excess stress, it can lead to poor quality of sleep, muscle tension, headaches, or over/under eating when it's not properly managed.
Focus. Your to-do list seems to be growing faster than you can complete the tasks on it. When you become overwhelmed, it is hard for you to focus on one thing while you're brain is working faster than your hands can.
Here are a few tips to help get you back on track
Self-care is important in order to maintain a healthy relationship with your health, especially your self-esteem and confidence. Make time throughout the day for yourself – enjoy a bubble bath, read a book, learn a new language! You could even take some yoga or meditation classes to help you get back on track. Whatever you choose to do, make sure you're relaxing and taking care of yourself.
When you're overworked, stressed and disorganized, you are less productive. Take breaks at work or school to decompress – grab a healthy snack, take a quick walk, read a book! Journaling or writing is a good way to relax and reflect. You could even find yourself writing the next great novel!
Smart self-care habits like eating healthy and practicing mediation can really help your stress management and can lead to increased energy and productivity levels.
You cannot be physically healthy if you aren't mentally healthy first. Care for both your physical and mental health by eating healthy, making sure to get adequate sleep, and exercise regularly.
Rhodiola
When you feel like you don't have any energy left, you may want to look into a nutrient that has been proven to help your body adapt to daily stress and fatigue – Rhodiola. It is an ancient herb used to support energy and well-being, by modulating the body's response to stress and helping to generate cellular energy. It has also been shown to enhance exercise performance, reduce fatigue, stress and anxiety, support the immune system and boost endothelial health and cardiovascular health.† Click here to read more about Rhodiola!
How will you enjoy National Relaxation Day? Leave us know by leaving us a comment below!
---
---