40% Off President's Day Sale Has Begun!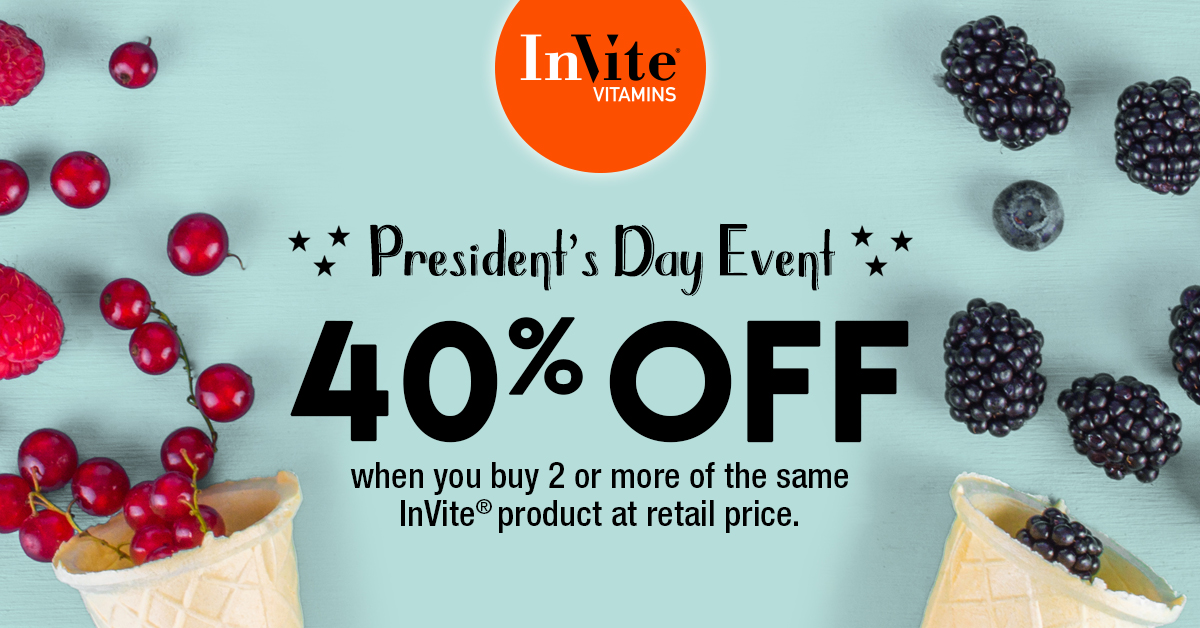 Now through Tuesday, February 19th, get 40% off when you buy 2 or more InVite® products!
Free shipping when you spend $50 or more!

Who we are.
InVite® Health is committed to producing the most innovative and effective nutritional products on the market. All of our products are made with the highest quality ingredients and the most up-to-date manufacturing methods – Current Good Manufacturing Practice (cGMP). InVite®'s mission is to create nutritional supplements in their purest, most natural form that meet the highest standards in our industry. Our exclusive nutritional supplement line is Non-GMO Verified. Each of our nutritional supplements have undergone the lengthy process of non-GMO verification, which entails repeated rounds of tedious, lengthy, and costly testing; but the advantages of a 100% GMO-free nutritional supplement line using top-tier innovative technology directly correlates with our commitment to only the best quality products and dedication to your personal best health.
The InVite® Difference.
Our nutritional solutions are designed to help you feel great and achieve your best health, naturally. Yet, our brand is about much more than just products. InVite® Health is a brand that places a high value on nutritional education. For this reason, our exclusive product line is upheld by our team of professional nutrition specialists to assist you in making informed choices regarding your health. A healthcare professional is ready to offer you a free nutritional consultation at each of InVite® Health's twelve retail store locations. You can also call us directly to speak to a nutritionist right over the phone or email Jerry Hickey with all of your health and nutrition questions and concerns.
---
---