Stay Healthy At Home With The Invite Wellness Program – Invite Health Podcast, Episode 81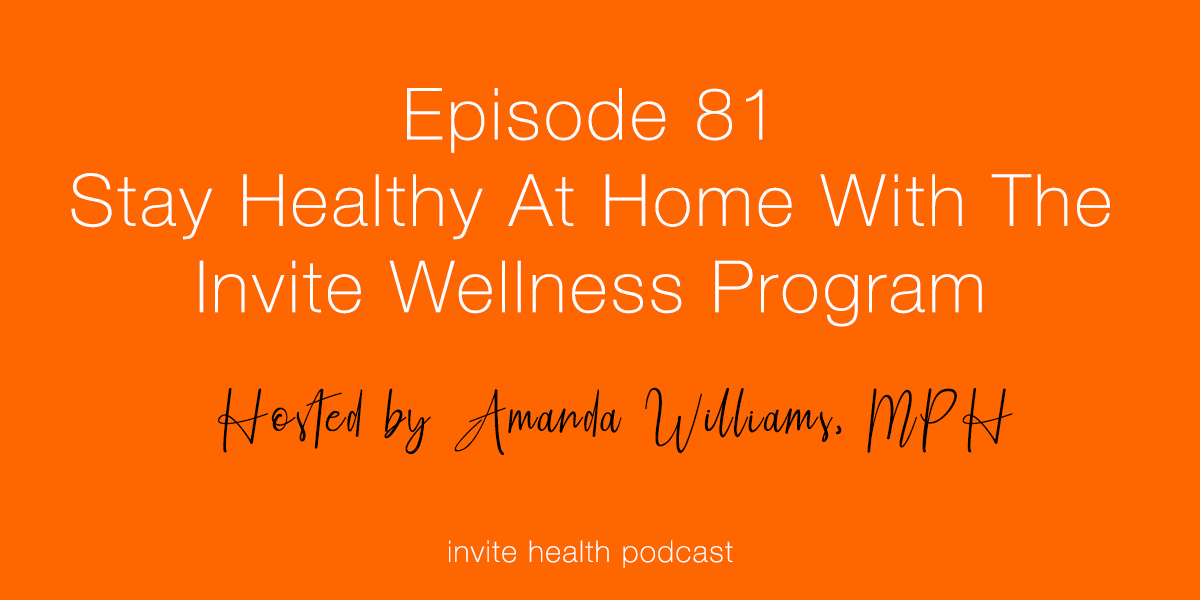 Invite Health Podcast, Episode hosted by Amanda Williams, MPH
Subscribe Today!
Let's talk about staying healthy at home! The goal is to stay home and isolated, but that doesn't mean your health has to suffer. I am going to give you some insight into our Invite Wellness Program, which can be very beneficial during this time. Here's how you can stay healthy at home, whether it means monitoring your blood sugar, keeping your hands clean and bacteria-free, monitoring your oxygen levels and even taking your temperature without having to touch eachother.
Monitoring Your Blood Sugar At Home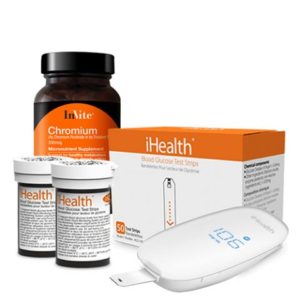 I have had a lot of customers ask me how they can assess and monitor their blood sugar while being at home. During this pandemic, there is such a strong correlation to people who have high blood pressure and the potential, if you do have the virus, for the symptoms to be much more severe.
This is where the Invite Fitness Wellness Program can be extremely beneficial. For example, when it comes to blood sugar, an at-home blood glucose monitor would be perfect to keep you on track from the comfort of your home, as many doctors offices are not seeing patients right now. The iHealth Blood Glucose Monitor takes readings like you're used to with an old glucometer, but adds a digital twist. Its app becomes your digital logbook that presents your data in simple and easy to understand ways such as color-coded data, charts, and graphs! You can even set daily reminders to check your blood sugar so you never forget!
Practice Healthy Hygiene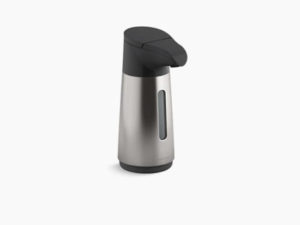 Now more than ever, it is very important to make sure you are practicing healthy hygiene – keeping your hands away from your face, practicing social distancing, and of course washing your hands!
According to a study from the US Department of Agriculture, 97% of hand washing is done incorrectly, leading to contamination of food and surfaces and resulting in illness. Most consumers failed to wash their hands and rub with soap for 20 seconds (the amount of time the CDC recommends to remove as much bacteria as possible), in the study. Poor hand washing practices led to cross contamination, the study found.
The Kohler Touchless Soap Dispenser promotes better hygiene in the kitchen or bathroom. Fill with foaming soap or liquid soap – your choice. Simply hold your hand under the spout to dispense soap. A 20-second* lighted timer lets you know how long to lather, a great feature for households with kids, as it features hygienic, no-touch operation. You can select high, medium, or low soap dispensing amount and the anti-drip spout helps keep counter tops clean. The Easy-to-fill dispenser features a soap-level window. The stainless steel finish is ideal for the kitchen; white finish is great for the bathroom.
Monitor Your Oxygen Levels 
The COVID-19 infection can cause pneumonia. A sign of this is a drop in blood oxygen. This can occur even with symptoms that are minimal. Normal levels of blood oxygen are generally from 95 to 100 so if you develop symptoms you can keep track your bloods oxygen and if it starts to drop excessively or at a fast rate you can call your doctor and if need be get to the hospital before you get into trouble.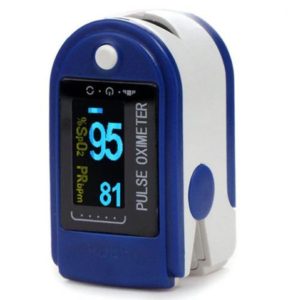 This Pulse Oximeter is engineered to give you fast measurements of the oxygen saturation of your blood (SpO2), your pulse rate, and the strength of your blood flow (Perfusion Index). It's an ideal instrument for use during and after workouts to determine their effectiveness, as well as at any time during an illness to monitor vital statistics. The device is small, portable, and measures these attributes with a simple, non-intrusive finger scan.
Monitor Blood Oxygen Saturation (SpO2), Pulse & Blood Flow (PI%)
Non-Invasive Finger Scan
Dual-Color OLED Display
Constructed from latex-free materials
FDA Approved
Additional Features: Adjustable display brightness, Six display modes, Low battery indicator, Automatic shutoff to preserve battery life, Runs on only two AAA batteries (included), Adjustable neck strap with quick release lanyard.
Monitor Your Temperature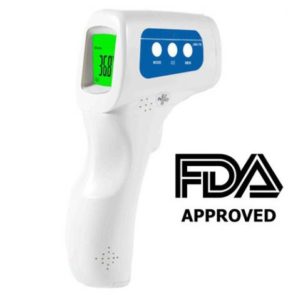 We all know that one of the symptoms of this virus is a fever. Now, taking your temperature has never been easier with the Touchless Infrared Thermometer. It provides convenience, accuracy and precision when taking a temperature. With the push of a button, this thermometer instantly and accurately takes a person's temperature, without the need of any physical contact. Simply, point the thermometer at the patient's forehead, click SCAN and their temperature instantly will be displayed. This Thermometer also comes equipped with three different temperature taking modes; Body, Room and Surface temperature modes.
Large, easy to read LCD screen
Records the last 32 readings – great for tracking temperatures
Audible alarm if temperature is more than 38'C (100.4'F)
Color coded backlight: Green (normal), Orange (low fever), Red (high fever)
Requires 1 AA Battery (included)
How are you staying healthy at home? Leave us a comment below to join the discussion! Thank you for tuning in to the Invite Health Podcast. You can find all of our episodes for free wherever you listen to podcasts or by visiting www.invitehealth.com/podcast. Make sure you subscribe and leave us a review! Follow us on Facebook, Twitter and Instagram at Invite Health today. We'll see you next time on another episode of the Invite Health Podcast.


---
---