The Link Between Your Diet and Hair Growth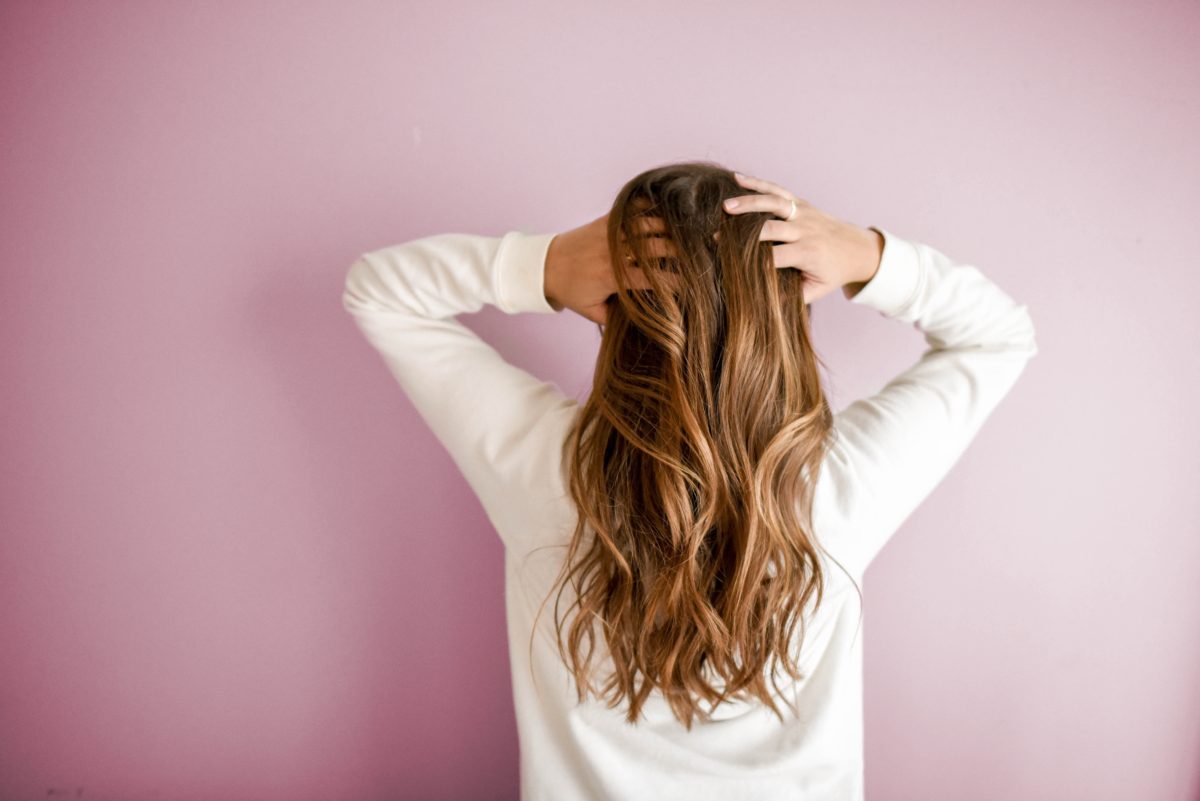 Photo by Element5 Digital on Unsplash
Written By Rashida Beckford, BS
The American Academy of Dermatology estimate that people lose 50-100 hairs each day. Head hair usually grows around 6 inches per year. But there are numerous factors that impact hair loss, the rate of loss and the extent of loss.
Hormonal Imbalances
Men and women alike share experiences of hair loss due to hormonal imbalances. The most common cause is due to androgenic alopecia caused by an increase in the hormone dihydrotestosterone (DHT), a derivative factor of the group of male hormones or androgens. Hair shedding is natural; as new hair strands replace old, the newer ones being just as strong. In the presence of DHT, however, a chemical reaction will cause the new hair follicles to shrink in size, leading to hair thinning. Without the interruption of the antagonistic DHT, this reaction continues to take place, causing thinning and ultimately balding in men and global thinning of the hair in women.
In women, hormonal imbalances due to life cycle changes are what affect hair loss. Women produce a bit of testosterone, but a few are more sensitive to its effects. This grouped with hormonal changes as a result of birth control pills, menopause, and/or childbirth, can disrupt the restoration of a healthy mane. Thyroid abnormalities can also be a contributing factor of the hair loss, along with emotional and physical stress.
Nutritional Approaches to Healthy Hair
Certain fats, proteins, vitamins and minerals are essential to strong, healthy hair. According to numerous studies, thinning hair and a loss of hair may be a symptom of a biotin deficiency. Eggs are a good source of biotin, along with meat (including fish), nuts, seeds and some vegetables like sweet potatoes, spinach and broccoli.
Omega-3 fatty acids have been shown to be beneficial for the heart, skin and eyes. A small scale study, performed by the Ablon Skin Institute Research Center in California found that taking omega-3 supplements along with marine proteins could reduce hair loss. The richest sources of omega-3 fatty acids found in fish are salmon, mackerel, tuna, herring, sardines.
Safe Products for Hair Growth
The InVite® Shampoo and InVite® Conditioner not only rids the strands of excess grease and trapped dust particles, but allows the scalp to breathe. Both products are free of sodium lauryl sulfate, benzoic acid and parabens. They contain only the ingredients that will benefit the health of the scalp and follicles. The hair is lighter and after being cleansed by the shampoo, the conditioner restores moisture to the hair. Shea Butter, Avocado and Vitamin E nourish the scalp while enabling hydration of the hair. The gentle scent of lavender and other herbal extracts, stimulate both the follicles and the senses.
InVite® Hair and Scalp Stimulant is fortified with Green tea, Apple Cider Vinegar, L-Arginine, Lemon Peel, essential oils, and Lavender amongst other natural plant extracts. Green tea along with Apple Cider Vinegar are useful for helping to stimulate regrowth of healthy hair strands. Aloe Vera contained in the formula is soothing to the scalp and beneficial to the repair of damaged cells. The essential oils are employed to introduce healthy oils into the scalp to create luster and shine while stimulating circulation to the follicle.
No matter what factors are attributing to your hair loss, we InVite you to try our internal and external products to put an end to your 'bad hair day.' It all begins with a well balanced diet, but including high quality supplements and a hair care regimen will only enhance your efforts and results.
What are your experiences with hair loss or hair growth? Leave us a comment below to join in the discussion.
---
---