The Biggest Skin Care Mistakes, According to Experts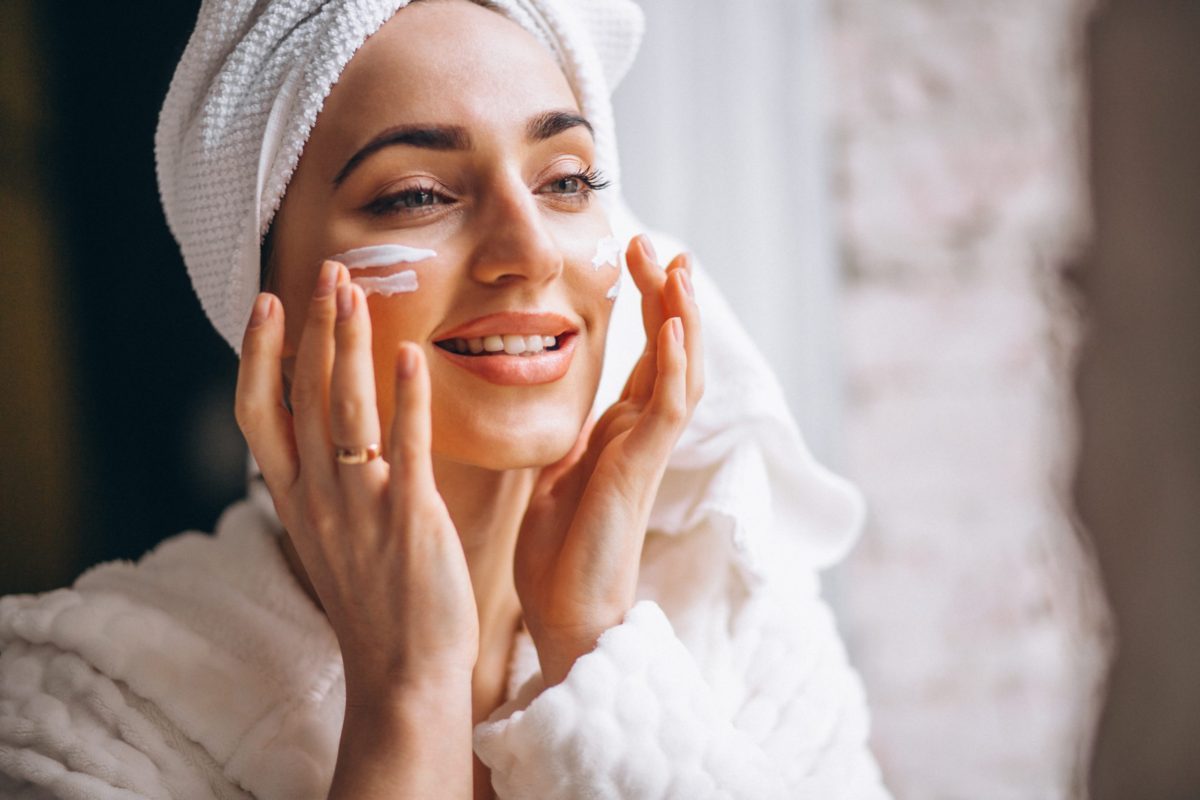 Did you know that washing your face involves more than just grabbing a bar of soap and rinsing off? In fact, some of your go-to techniques could actually be hurting your skin. Here's what you need to know about the products you are using and what you need to be doing in order to make sure your face is clean and healthy.
Harmful Ingredients in Your Skin Care Products
Did you know that you absorb up to 60% of what you apply on your skin? Your skin is the largest organ in your body and it is permeable, allowing liquids and gases to pass through it. But it is likely that your daily go-to skin care products are loaded with harmful toxins, but overtime, toxic burden can slowly build up in our bodies.
Ingredients like BHA (butylated hydroxyanisole), DBP (dibutyl phthalate), parabens, fragrances and sodium laureth sulfate are ingredients that may be detrimental to overall skin health. Synthetic chemicals and preservatives have been shown to cause allergic reactions and even interfere with hormone functions, and more.
The Safest and Most Effective Ingredients in Your Skin Care Products
The good news is that there are powerful and natural ingredients that should be apart of your skin care routine. According to former nutritional consultant at Invite Health, Mariesette Zeyl, ND, vitamin C is a known anti-aging antioxidant that protects our skin from oxidative stress and damage from the sun. It stimulates collagen synthesis, which is the main protein in our skin that helps to combat wrinkles, sagging skin and hyper-pigmentation.†
Aloe Vera gel is extracted from the aloe vera plant and is commonly known as a multi-tasker for our skin. Aloe vera is great for providing moisture, healing burns, soothing and calming inflammation (namely skin rashes and eczema), and also is known to be protective against radiation damage to the skin.†
Shea Butter comes from the nut of the African shea tree. It is mainly used in creams and lotions. Studies have proven that shea butter has hydrating properties, as well as the ability to soften scars.And it also contains properties that may repair and heal atopic dermatitis.†
Tips on Proper Face Care
Choose safe and effective products that contain beneficial ingredients
Thoroughly remove your makeup
Wash for 20 to 30 seconds to cleanse and remove build up and toxins
Make sure you're washing your neck
Use cool water – not hot, as the hot water can strip away oils and lead to dryness and irritation
Stop washing your face with body soap – bars of soap are too strong for your face
Since we are undoubtedly and unintentionally exposing ourselves internally to a variety of toxins and chemicals, it is important to pay attention to the ingredients listed on products. Rule of thumb: if you can't pronounce it, then it probably isn't good for you! The great news is that there are alternatives on the market, including cosmeceuticals and hair care products that are not only safe, but also very effective. Speak to a nutritionist, dermatologist or naturopathic doctor today and make the switch to natural personal care products to further protect your skin's health and overall well-being.
What are some tips you'd like to share that you use every day? Leave us a comment below to share!
---
---