The Foods You Should Be Eating For Glowing, Healthy Skin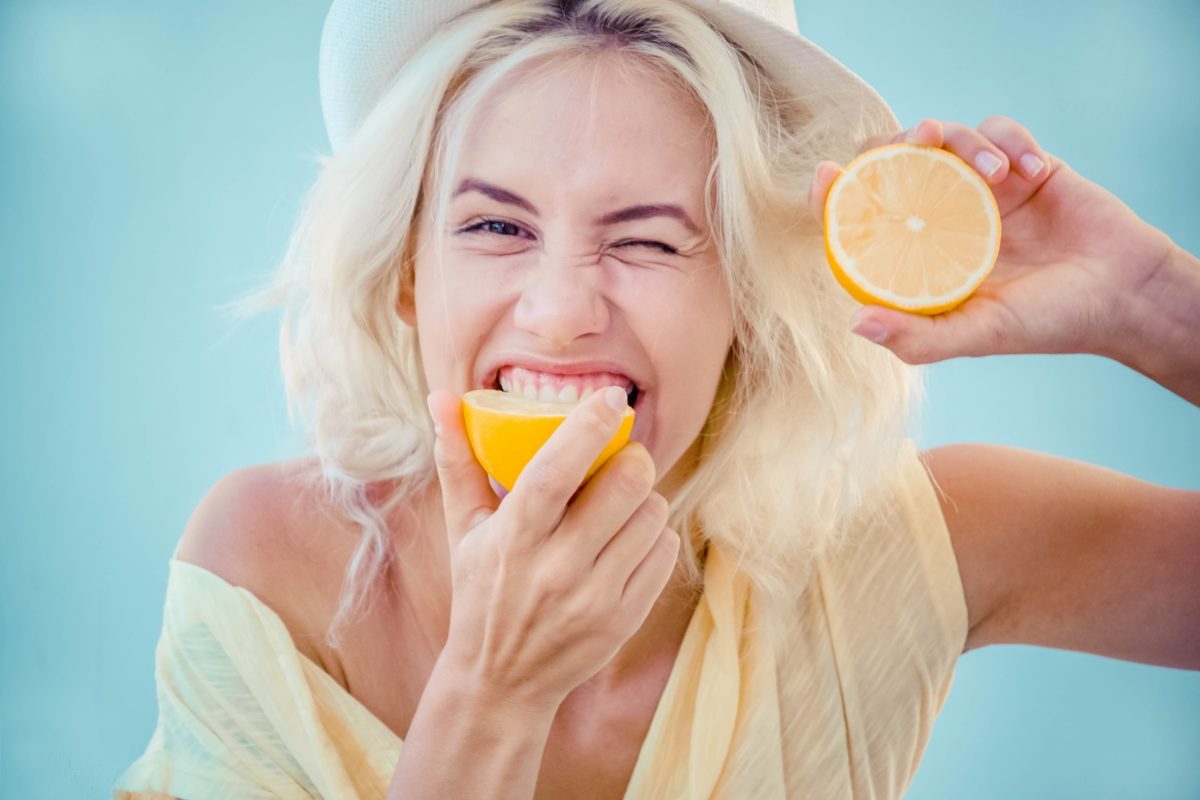 We slather on expensive creams, avoid the sun like vampires, and some even resort to cosmetic surgery to get the skin they want. But what if we told you that glowing, healthy skin actually comes from within! Here are 9 superfoods that can support young looking, healthy skin.
Cucumbers
There's a reason why cucumbers are used in spas! Cucumber touts ingredients including vitamin C and folic acid, which both fight to reduce irritated skin and supports healthy hydration because of its high water content. The peel itself contains silica, which firms up sagging skin. There's a good reason why you're greeted with cucumber on your eyes – a cool cucumber acts a puffy lid reducer because of their flavonoid and antioxidant content.
Add a few slices of cucumbers to your salad or to your water for a skin boosting treat!
Seaweed
Rich in B-vitamins and minerals like iron, seaweed has been shown to support healthy blood flow that can contribute to radiant skin. It also boosts anti-aging and anti-inflammatory benefits because it is packed with amino acids, vitamins and minerals. Studies have also shown seaweed has anti-bacterial properties, making it an ideal food to fight acne as well.
Next time you eat out, order a seaweed salad or focus on seaweed when eating sushi!
Kale
An excellent source of Vitamins A, C an E, kale boosts anti-aging properties and helps to promote healthy cell growth. Its one of the most nutrient-dense foods on the plant and is loaded with powerful antioxidants like Quercetin and Kaempferol, that have been shown to counteract oxidative damage by free radicals in the body.
Try this delicious Tropical Collagen Green smoothie for your kale-fix!
1/2 cup mint
1 cup coconut water
1 cup pineapple
2 kale leaves
1/2 banana
1 scoop Collagen
Papaya
Beta-carotene, found in high qualities in papayas, converts to vitamin A and has skin repair benefits. It can help to moisturize the skin, clear pigmentation and reduce wrinkles. Papaya contains active enzymes like papain that helps to reduce pigmentation and controls acne breakouts and wrinkle formation.
Add papaya to your favorite fruit smoothies or even your low-carb salad for healthy skin!
Sauerkraut
Raw sauerkraut and other probiotic-rich foods are one of the biggest beauty secrets for clear, radiant skin. Sauerkraut promotes the growth of friendly gut bacteria that keep your digestion in check, in tern, offering efficient nutrient delivery to the skin and body. Sauerkraut also makes B vitamins, which are critical for energy and beauty overall.
Other than adding it on top of your hot dog, add a scoop to rice or quinoa with steamed vegetables for a well-rounded dinner.
Pumpkin Seeds
Pumpkin seeds are high in minerals like zinc.and contain unsaturated fatty acids, potassium, and essential amino acids. These seeds have antioxidant and anti-inflammatory properties. The bright-orange pigment-producing carotenoids have anti-aging effects that scavenge free radicals that can cause premature aging of the skin.
Eat a handful of pumpkin seeds each day by sprinkling them over your salad or ask a snack, cracking open each shell.
Chia Seeds
Did you know that chia is actually a member of the mint family? They are high in fiber, calcium, omega-3s and 6s that help to nourish the skin and scalp. These seeds contain skin-saving antioxidants that fight free-radical damage.
Chia seeds are most popular in overnight oats or in chia pudding.
Cabbage
Cabbage is high in fiber and contains sulforaphane, which promotes anti-aging antioxidant activity in the body. It's also high in vitamin C. Its antioxidant content is very helpful in reducing dryness and preventing premature aging. Cabbage is widely used for improving the tone and texture of skin.
Add cabbage to your salad or throw it into your stir-fry dinner recipe!
Lemon
Lemon gives you a boost of vitamin C and its enzymes have also been shown to help rejuvenate liver tissue and helps support skin collagen. Lemon has strong antibacterial properties and is commonly used as an ingredient in moisturizers.
Add lemon to your water for a skin boost!
What are your favorite foods or tips for healthy skin? Leave a comment below to join the discussion!
---
---