How Green Tea Supports Fat Burn and Weight Loss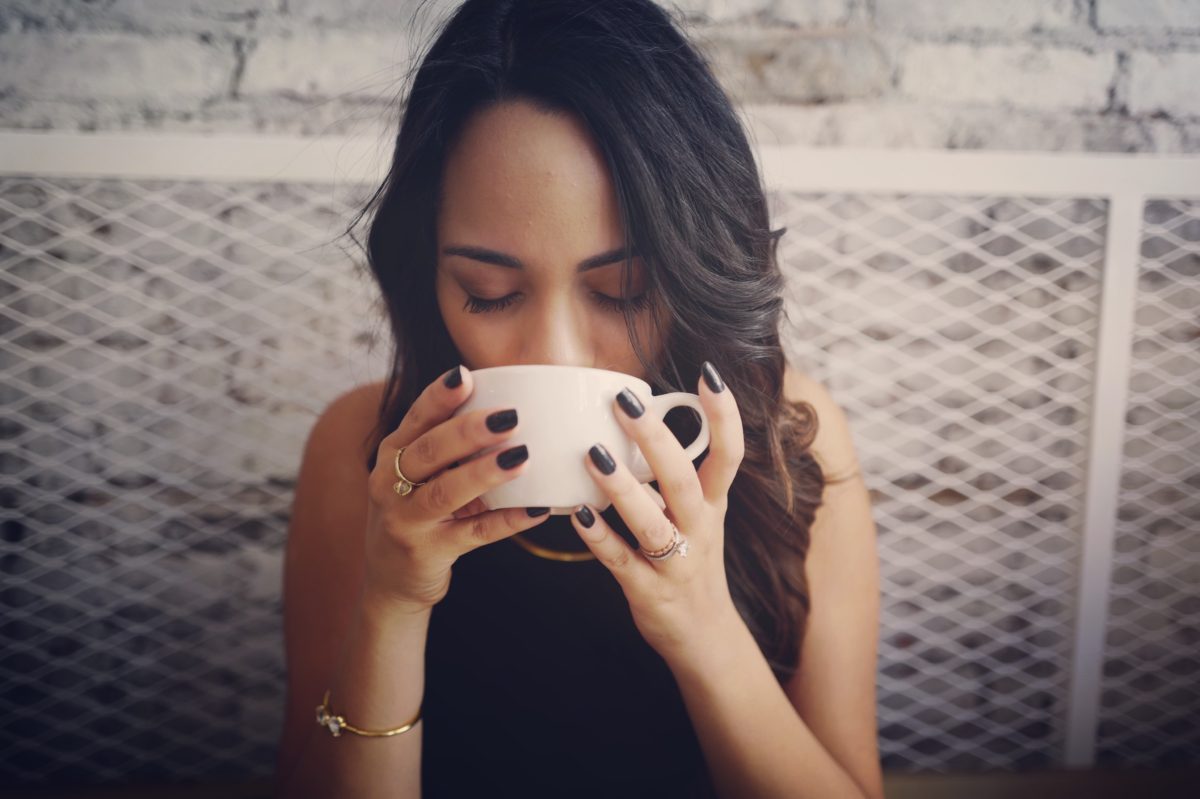 Green tea is one of nature's most superior foods, with a diverse range of benefits that support overall health and longevity, proven by numerous clinical trials. New studies further support evidence that green tea can support weight loss and fat burn.
Where does Green Tea come from?
Green tea grows in rainy areas, tropical and subtropical, throughout the world. However, Japan, India and China are the most well-known sources of green tea. Green tea has very high concentrations of antioxidants, known as catechins. The most important is EGCG. According to Amanda Williams, MPH, Director of Nutrition for InVite Health, EGCG has an antioxidant activity of about "25 to 100 times greater than that of Vitamins E and C, respectively."
Benefits of Green Tea
Green tea and its major antioxidant EGCG have been the subject of numerous human clinical studies. EGCG has been shown to inhibit the uptake of fat into fat cells and, at higher doses, has been shown to support fat burn and reduce a person's waistline – sometimes considerably, according to Pharmacist and Scientific Director of InVite® Health, Jerry Hickey.
Green tea quickly travels throughout your system and offers superior protection for the digestive tract, a man's prostate, a women's breasts, and cervical tissue. It also has a beneficial effect for upper respiratory tract infections and during the cold and flu season. Green tea controls the bacteria associated with bad breath and gum disease and is hard on problematic bacteria in the digestive tract, including yeasts, yet ignores the intestine's healthy bacteria required for proper digestion. Green tea has also been shown to improve the health of the skin, rejuvenating old skin cells and improving its texture.†
Fat Burn with Green Tea
According to the International Diabetes Federation, the worldwide definition of metabolic syndrome is a cluster of the most dangerous heart attack risk factors – diabetes, prediabetes, abdominal obesity, high cholesterol, and high blood pressure. In a small study of 45 elderly hospital patients diagnosed with metabolic syndrome and using criteria from the International Diabetes Federation, researchers from the Geriatrics and Gerontology Institute, Pontifical Catholic University of Rio Grande de Sul, green tea users lost about 3lbs and an inch on their waistline, in comparison to those who did not consume green tea. Participants were instructed to consume three cups of concentrated green tea per day for 60 days. The study is published in the Journal of Nutrition Health and Aging.
Published in the American journal Physiology and Behavior, medical researchers in Thailand placed 60 obese subjects on the same controlled diet; one group was placed on a green tea regimen and the other was given an inactive, placebo. By the 12th week of the study, those consuming green tea lost 7.26 more pounds than those on the diet alone. There was no difference in the level of satiation, amount of physical activity, or calorie intake between the two groups. The green tea achieved its effect by, researchers report, "burning more calories and reducing body fat levels."
Green Tea by the cup or supplement
If you are questioning whether green tea is best by the cup or from a supplement, here's some research that you should be aware of. While making green tea by brewing tea leaves still contains important components of green tea, water temperature, steeping time, and brand of tea leaves have been shown to affect not only the flavor of the green tea, but the quantities of compounds present in the tea itself.
In one study, "brewed tea contained 87-106mg of polyphenols per gram of green tea dry matter, of which 52-84 mg were catechins. Per gram of green tea dry matter, 11-20mg of caffeine was also extracted. Considering a proportion of 3g of dry tea leaves per cup of green tea, the study proposed that an estimated 405g of catechins could be consumed per day within 2 cups of green tea".†
Another study found that the primary green tea catechin content from supplements ranged from 27.9-484.9mg per serving. High-quality green tea supplements are made with concentrated polyphenol or catechin extracts. These high-quality supplements are purified to remove non-essential and harmful ingredients like aluminum and heavy metals and is decaffeinated. The more rigorously tested supplements are standardized to ensure the supplement contains a certain percentage of polyphenols in each capsule/dropper.†
The evidence speaks for itself. But, if you need more assistance, we're here to help! Speak with a certified nutritionist or naturopathic doctor today!
Sources
Gadkari PV, et al. (2014). Catechin concentrates of garden tea leaves (Camellia sinensis L.): extraction/isolation and evaluation of chemical composition. Journal of the Science of Food and Agriculture. 94:2921-2928. doi: 10.1002/jsfa.6633.
Grand View Research. (2014). Tea Polyphenols Market Analysis By Application (Functional beverages, Functional food, Dietary supplements) By Product (Green tea, Oolong tea, Black tea) and Segment Forecasts to 2020.
Henning SM, et al. (2004). Bioavailability and antioxidant activity of tea flavanols after consumption of green tea, black tea, or a green tea extract supplement. Am J Clin Nutr. 80(6):1558-1564.
Questions about green tea, fat burn or weight loss? Leave us a comment below!
---
---