How InVite® Health Leads the Industry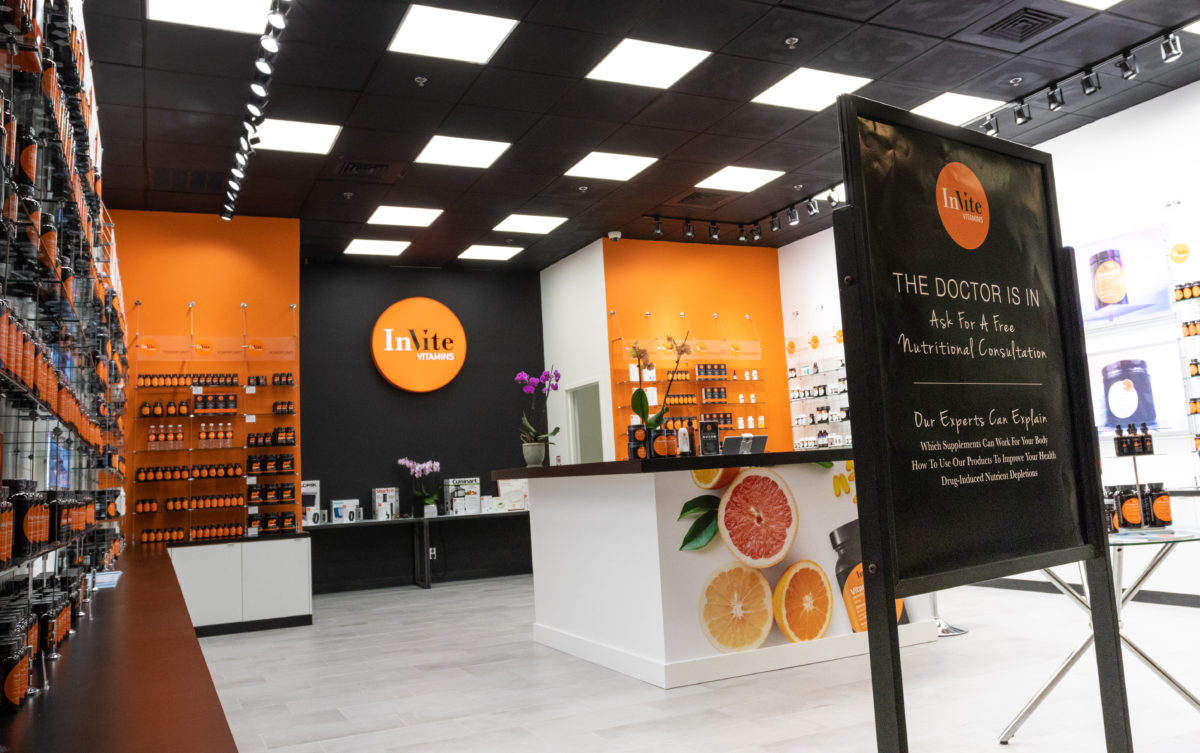 "I have the simplest of tastes. I am always satisfied with the best."
-Oscar Wilde
From jewelry to vitamins, choosing which product is the best for you can be an overwhelming experience. Most customers will choose to purchase the cheapest products because they found a generic vitamin in their supermarket that does not leave their wallet completely empty. But should you view your health as a generic expense? And isn't what you're putting into your body more important than the next big sale?
Let's use an example that most people have experienced – a problem with plumbing. If a pipe in your house burst, the first thing you'll want to do is find an experienced and trusted plumber. Let's say that the plumber you choose comes in to inspect the damage and hits you with a $500 charge to repair the pipe with a quick fix. But he tells you that he can completely repair the pipe for $1000 and guarantees you will have no issues for five to seven years. Thinking solely of the expense, you choose to spend the $500. But two weeks later, your plumber is back to fix the re-busted pipe with another bill.
Now, think of your health. When your primary physician recommends that you should begin taking a vitamin or supplement, grabbing one from the nearest supermarket is just the same as the 'quick-fix' pipe repair. Even if you visit a well-known vitamin chain store, the aisles are filled with numerous brands of vitamins, all claiming to be the best. When you ask for assistance in the store, you are most likely speaking with a sales representative, not a trained healthcare expert. So, what do you do?
You come to InVite® Health.
With thirteen retail locations throughout New York, New Jersey and Florida, chances are, the answers to your nutritional questions are closer than you think. When walking into an InVite® store, you immediately notice its sleek, modern style. Before you can ask, a trained healthcare professional – a certified nutritionist or naturopathic doctor – asks what they can help you with. You sit down with them, reviewing your tests results, recommendations by your doctor, and any other questions or concerns you may have. He or she provides you with a detailed vitamin or supplement regimen, carefully explaining the benefits of every product. InVite® Health was created to take the confusion out of the vitamin and supplement selection process. And we are here for you every step of the way.

Innovative and Nutritional Products
InVite® Health is committed to producing the most innovative and effective nutritional products on the market. Each product is made with the highest-quality ingredients and most up-to-date manufacturing methods. We are proud to spend both money and time developing and formulating our products, so our customers will receive the best products possible. This is your health, after all. You take great care ensuring your families have the best food and support possible. Take the time to ensure your body is getting the most superior vitamins and supplements available.
InVite® Health's CEO and owner, Steven Kornblatt and Scientific Director and Pharmacist, Jerry Hickey, have committed their lives to working together to make sure that the formulations they have researched and created are manufactured to maximize their benefits. It is InVite®'s pleasure to provide you with details into how our company works and how we can provide you with the best service, products and care for your body and for your overall health needs.
Raw Materials
When we formulate our products, we source brands of raw materials used in the latest research from the most prestigious institutions and universities. Scientific Director and Pharmacist, Jerry Hickey, spends countless hours ensuring that the amount of each ingredient mirrors the scientific data so you can be sure that every product contains optimal amounts of each nutrient.
Absorption and Utilization
We select the best possible delivery system for each individual nutrient to ensure maximum bioavailability and absorption. Bioavailability refers to how well a supplement is absorbed and how much of it finally reaches the blood stream after first passing through the liver with all of the organ metabolizing enzymes. For instance, we use LiCaps®, Liquid-filled vegetarian capsules from Capsugel®, wherever possible for freshness and maximum absorption. InVite® has also developed an easy-to-use and easy-to-absorb liquid tincture collection, in order to make getting healthy convenient and fun for the entire family. We use state-of-the-art pharmaceutical grade equipment and technology in the manufacturing process and the highest grade binding agents and excipients in all of our tablets, without artificial coloring and dyes.
Form of the Nutrient
InVite®'s team of scientists and health professionals will always review the relevant research to ensure the form of each nutrient is most active and best absorbed.
cGMP (current Good Manufacturing Practices)
You can use the best ingredients and superior technology, but if your staff is not well trained, you can still have a a poorly made supplement. All of our supplements are produced at the cGMP level – the level drugs manufactures employ to make their drugs. All of the individuals are involved in the manufacture of InVite® supplements are the best trained and most knowledgeable with a great level of expertise in how to handle the ingredients and the technology to offer you the best product. Employees, from customer service to corporate, participate in cGMP courses, as well.
Non-GMO
A Genetically Modified Organism (GMO) is an organism whose genetic material has been altered using genetic engineering techniques. This creates unstable combinations of plant, animal, bacterial and viral genes – a method that does not fit InVite®s standard for safe, effective, and natural supplements. We verify that our nutritional supplement line is non-GMO. The advantages of GMO-free nutritional supplements are right in line with our commitment to only the best quality products and our dedication to your personal best health.
Safety
Pharmacist Jerry Hickey and his team of healthcare professionals review the studies on how these nutrients work together to optimize the benefits and avoid any interactions or toxicity. InVite® Health tests for purity, potency, consistency, and freshness.
New to InVite? Visit www.invitehealth.com to get started on the journey to your best health!
Questions for Pharmacist Jerry Hickey and the InVite Team? Leave us a comment!
---
---