New & Improved Krill Oil Supplement Available Now!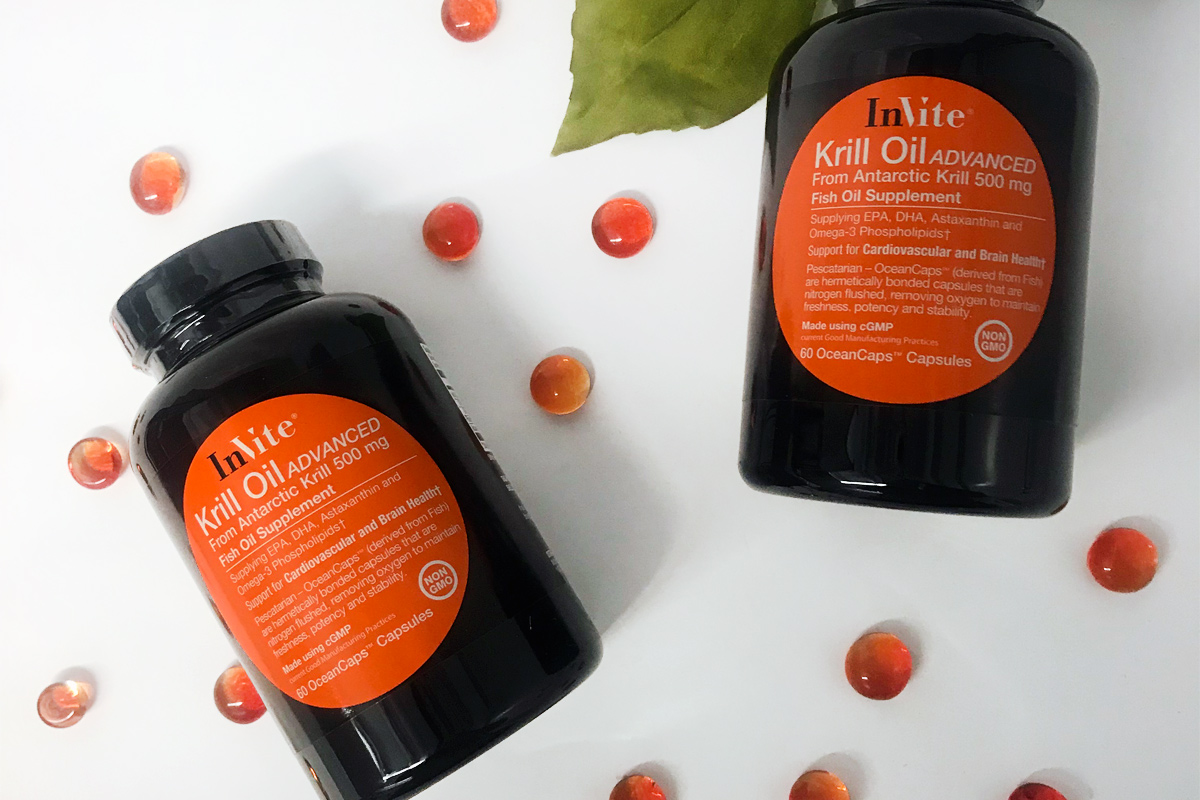 For years, heath experts have been touting the benefits of fats from fish, and rightfully so. Fish and other seafood are considered the best source of fats from the Omega 3 family, which includes the fatty acids EPA and DHA. Most people do not get nearly enough Omega-3 fats in their diet, and as a result, miss a significant opportunity to protect their heart, brain and manage inflammation throughout the body. Krill Oil has become more popular than fish oil in recent years – here's why.
What is Krill Oil?
Krill oil is an oil that is derived from shrimp-like crustaceans, called krill. Different than fish oil, krill oil isn't known to cause that fishy aftertaste or burps. It's omega-3 rich fatty acids and astaxanthin levels (antioxidants) are much faster absorbed than fish oils.
Looking for More Brain Health Information? Yoga and Meditation can improve brain health! Read More >>
Antarctic-sourced Krill supplies EPA and DHA; commonly referred to as fish oils or Omega-3 Fatty Acids. The fish oils in Krill are attached to phosphatides, which shield them from the digestive juices that can cause damage. Krill also supplies Choline for muscle function, for memory, and promoting liver health. Krill oil supports brain health, memory, learning, and mood. Krill oil supports heart health and circulation, and blood fats already within a normal range. Krill oil supports healthy vision and immune health and may offer protection for women's breast health.†
Now using OceanCaps®!
Our extremely high-quality Krill Oil just got even better – it is now made using OceanCaps® fish gelatin capsules, a renewable sourced, marine-based capsule from Capsugel® in South Carolina. OceanCaps® capsules offer additional protection from oxygen to retain the freshness of our wild-caught Antarctic Krill Oil. These marine-based capsules also offer superior bioavailability; greater bioavailability equals greater absorption of Krill's important nutrients.OceanCaps® Capsules are from high quality, pure fish gelatin. They are preservative-free, starch-free, and gluten-free and are made following cGMP (current Good Manufacturing Practices), with certified quality assurance for traceability of raw materials and are easy-to-swallow.†
The fish oils in this Krill Oil supplement are attached to Phosphatidylcholine, which improves their absorption and amplifies Krill's fish oils benefits for the heart, eyes, and brain. InVite®'s Krill Oil supplement also offers higher levels of other important constituents – Astaxanthin and Choline – which further support vision health, brain health, and memory functions.†
Why Take InVite®'s Krill Oil Supplement?
Non-GMO Dietary Supplement
Made using OceanCaps® fish gelatin capsules, a renewable sourced, marine-based capsule from Capsugel® in South Carolina to protect the capsule and for superior bioavailability.
Free of mercury and other pollutants
Made following cGMP (current Good Manufacturing Practices)
"Friend of the Sea" Certification indicates a sustainable fishery off of Antarctica
Questions about this new supplement? Leave our certified nutritionists a comment below.
---
---