New Study: Cigarette Smoking Linked to 14 Million Health Conditions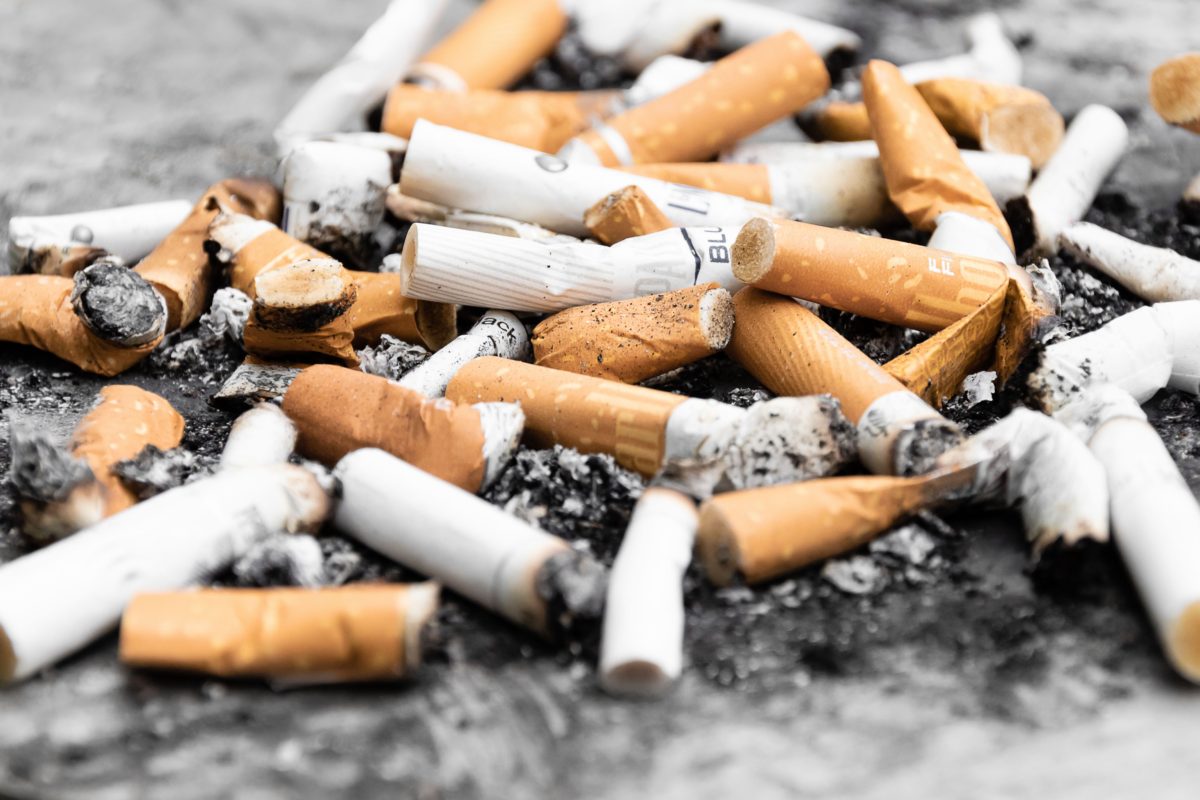 Photo by Pawel Czerwinski on Unsplash
In a new study, 14 million chronic illnesses were linked to cigarette smoking, which is a significantly larger number than previous estimates.
The findings of the study, published in JAMA Internal Medicine, suggest that the disease burden of cigarette smoking in the US "remains immense." Experts stated that cigarettes are capable of harming every single organ in the human body, and smoking remains the leading preventable cause of death in the country.
In a previous study conducted in 2000, the CDC found that 8.6 million people suffered from 12.7 million medical conditions due to smoking. After studying new data, though, researchers found that this number has jumped to 14 million – and that's considered a "generally conservative" estimate. The good news, however, is that teen smoking is at an all-time low, and the number of non-smoking households has doubled over the past 20 years. But with about 1 billion active smokers around the world, the authors of this study maintain that there is still a lot of work to be done on this issue. When you think about it, there are no health benefits to smoking, so it would be in your best interest to give up this habit.
New Study: "Fish oils decrease the risk of macular degeneration, smoking increases the risk" – Click to read more!
Smoking and Drinking Increase the Risk of Cancer of the Mouth
Healthy people who smoke or drink alcohol can experience cellular changes of the tissues in their mouth and throat that can increase their risk of developing cancer of the mouth and throat. A gene that normally kills cells that become haywire is turned off by both habits allowing the damaged cells to survive. The gene is the p15 tumor suppressing gene. 68 percent of tested smokers and drinkers had this gene turned off, and only 8 percent of nonsmoking, non-drinking adults had a problem with the gene. Changes in the Gene show up very early in the development of head and neck cancers. The study appears in the July 1st issue of the journal Cancer.
Commentary by Jerry Hickey, R.Ph.
Nutrients that may help protect the mouth and throat of smokers, drinkers and everyone else to a degree include Lycopene (natural source in a tomato oleoresin base), Green Tea polyphenols, Resveratrol, and Folic Acid, Vitamin E with Tocotrienols, and Aged Garlic.
Extremely Obese Kids can have a Heart Attack
The heart muscle of extremely obese kids can develop a very dangerous change – the muscles of their heart thicken. This can put the children at high risk for developing a heart attack. In a study of 340 kids admitted to the hospital with an average age of 12, and body mass index ranging from normal to extremely obese, ultrasound examination found that with increasing obesity there was an alarming increasing thickness of the heart muscles. The study was presented this week by physicians of Cincinnati Children's Hospital Medical Center at the annual meeting of the American Society of Echocardiography in San Diego.
What do you think about these studies? Have you used natural remedies to quit smoking? Share your feedback in the comments below!
---
---