Try Our Collagen Colada for The Perfect Summer Treat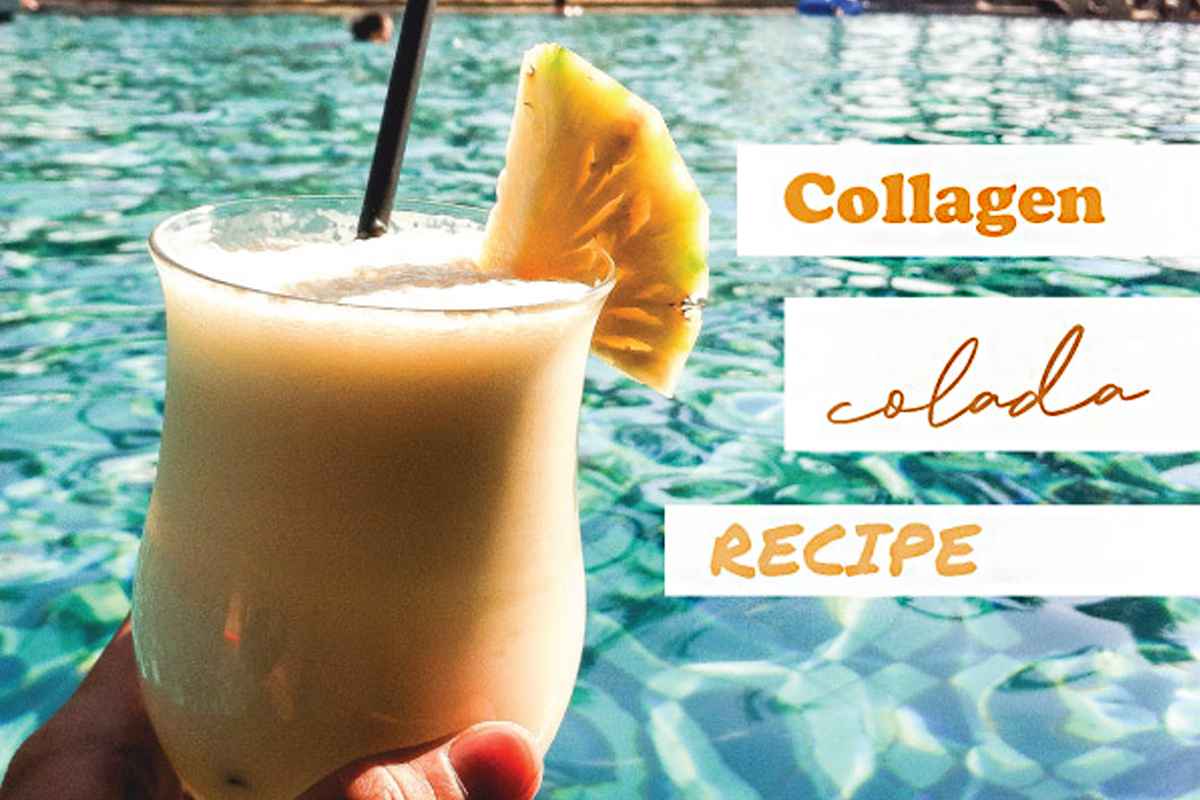 This Collagen Colada is perfect for healthy skin, hair and nails. Seventy percent of your skin is made of Collagen, but as you age, you start to lose it. This can lead to wrinkles, sagging skin, and a lack of the glow you love! With just three ingredients, you can enjoy a quick beauty boost anytime, anywhere.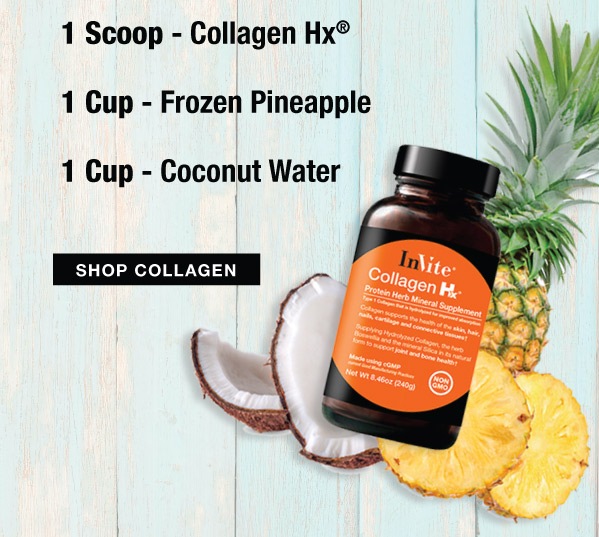 What is Collagen?
Collagen Type 1 and Type 3 are essential for the repair and support of structural and connective tissues, including your bones, ligaments and your skin. InVite®'s hydrolyzed Collagen powder is a powerful blend of these two types of Collagen, supporting healthy joints and muscles, as well as benefiting the hair, skin and nails.†
Seventy percent of our skin is made of Collagen. However, the body's natural supply of Collagen begins to decline at about age 25, causing wrinkles and other skin health issues. Collagen production decreases at a rate of about 1.5% per year; that means by age 60, you've lost about half of your natural collagen supply!†
Silica, from Horsetail Rush Stem Extract and Boswellia Extract combine with Collagen and Vitamin D to create the organic matrix of the bone†
Silica also combines with Collagen to create hair, skin, nails, tendons, cartilage and ligaments†
Boswellia helps with occasional aches and pains by mediating the normal inflammatory process†
Why Take InVite®'s Collagen Hx®?
Non-GMO Dietary Supplement
Made following cGMP (current Good Manufacturing Practices)
Peptan® B 5000; a reputable, high-quality Brazilian bovine-source Collagen used in studies for skin, bone, muscle and joint health
Hydrolyzed, or reduced in size, for absorption
Convenient powder formula, easily mixed into beverages and yogurt
Questions about Collagen? Have you tried this Collagen Colada? Leave us a comment below to join the conversation!
---
---