Ladies! Your Late Night Eating Could Be Contributing to Poor Heart Health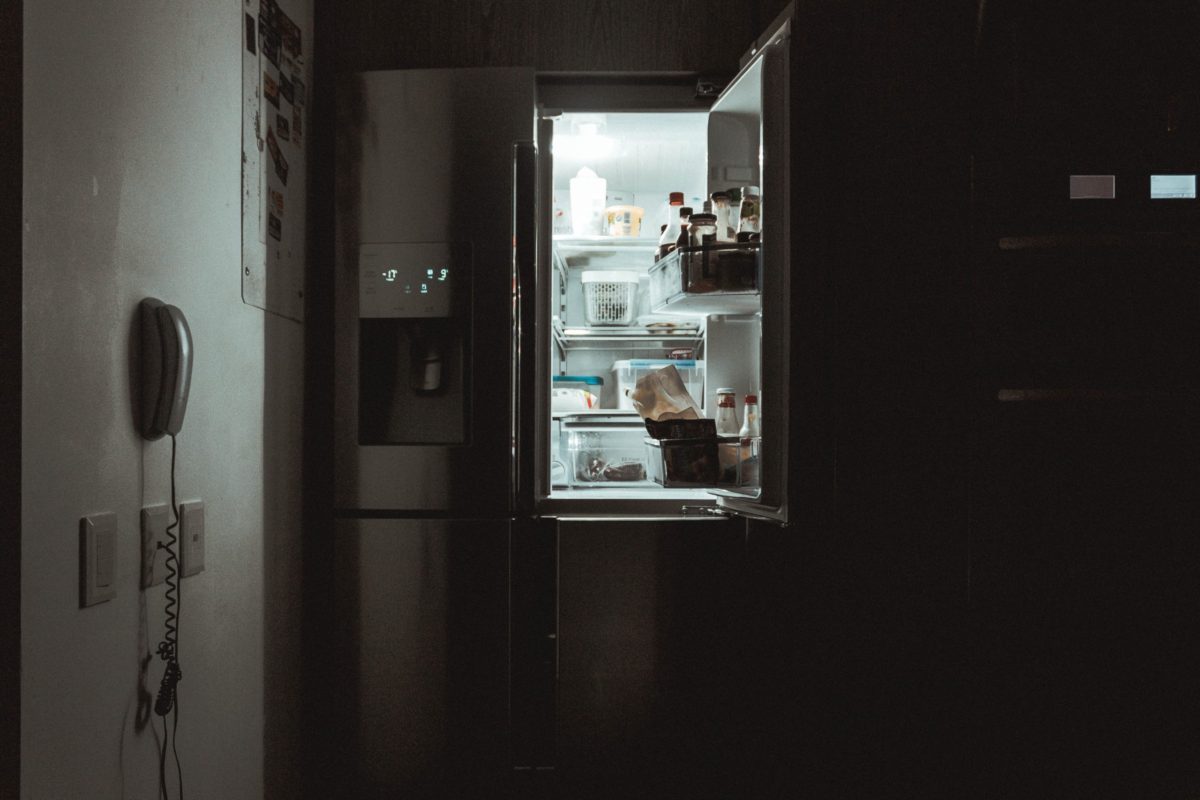 We've all found ourselves eating dinner later than usual. With busy work and family schedules, finding the time to eat at a reasonable hour can seem difficult some nights of the week. But you may want to take a closer look at your eating habits, as a new study says there is a likelihood of increased blood pressure, body max index and poor blood sugar associated with late night eating. Here's what the report found.
The Study
Women who consumed a higher proportion of their daily calories later in the evening were more likely to be at great risk for cardiovascular disease than women who did not, according to preliminary research presented at the American Heart Association's Scientific Sessions this past November.
The American Heart Association's Life's Simple 7® represents the risk factors that people can improve through lifestyle changes to help them achieve ideal cardiovascular health, along with measuring cholesterol, blood pressure and blood sugar. Using these measurements, a heart health score was computed for each of the 112 women (average age 33, 44% Hispanic) who were part of the study. Study participants kept electronic food diaries by computer or cell phone to report what, how much, and when they ate for one week at the beginning of the study and one week 12 months later.
Researchers found:
While most study participants consumed some food after 6 p.m., those who consumed a higher proportion of their daily calories after this time had poorer heart health.

With every 1% increase in calories consumed after 6 p.m., heart health declined.

Specifically, women who consumed more of their calories after 6 p.m. were more likely to have higher blood pressure, higher body mass index and poorer long-term control of blood sugar.

Similar findings occurred with every 1% increase in calories consumed after 8 p.m.

The impact on blood pressure was more pronounced in Hispanic women who consumed most of their calories in the evening and persisted even after adjusting for age and socioeconomic status.
Lead study author Nour Makarem, Ph.D., an associate research scientist at Columbia University's Vagelos College of Physicians and Surgeons in New York reports, "So far, lifestyle approaches to prevent heart disease have focused on what we eat and how much we eat. These preliminary results indicate that intentional eating that is mindful of the timing and proportion of calories in evening meals may represent a simple, modifiable behavior that can help lower heart disease risk."
Understanding What Your Heart Wants and Needs
It is never too early to start thinking about your heart health, even in your 20s. There are a few things you need to know about your heart health, including warning signs that something is wrong, how to test the health of your heart and how to address your concerns, according to Director of Nutrition at Invite Health, Amanda Williams, MPH, MD.
"Understanding your heart is not an easy thing. The first thing you'll want to watch out for are early indicators of lowered heart function. This can include chronic fatigue, high blood pressure, swollen legs and feet, and chest discomfort. Next, you'll want to speak with a doctor or a nutritionist to have blood work done or even genetic testing done to give you good insight into how well your cardiovascular system is working. If a genetic marker indicates you are at greater risk, then you can take appropriate steps to remedy the defect. If a blood test shows you have inflammation or plaque building up in vessels, this too can lead you to make necessary dietary and lifestyle changes."
She continues, "Finally, there are many ways to address potential heart concerns and to optimize your cardiovascular system. The first place to begin is your diet; I advise a Mediterranean diet, light exercise, maintaining a healthy weight, eliminate smoking and alcohol, and maintaining healthy blood pressure and blood glucose."
Speak with your doctor or an Invite Health certified healthcare professional if you need assistance understanding what your heart is telling you, decoding blood test results or getting your blood pressure and blood sugar back on track.
---
---