Skin Health in the Winter by Dr. Millie Lytle, ND – InVite Health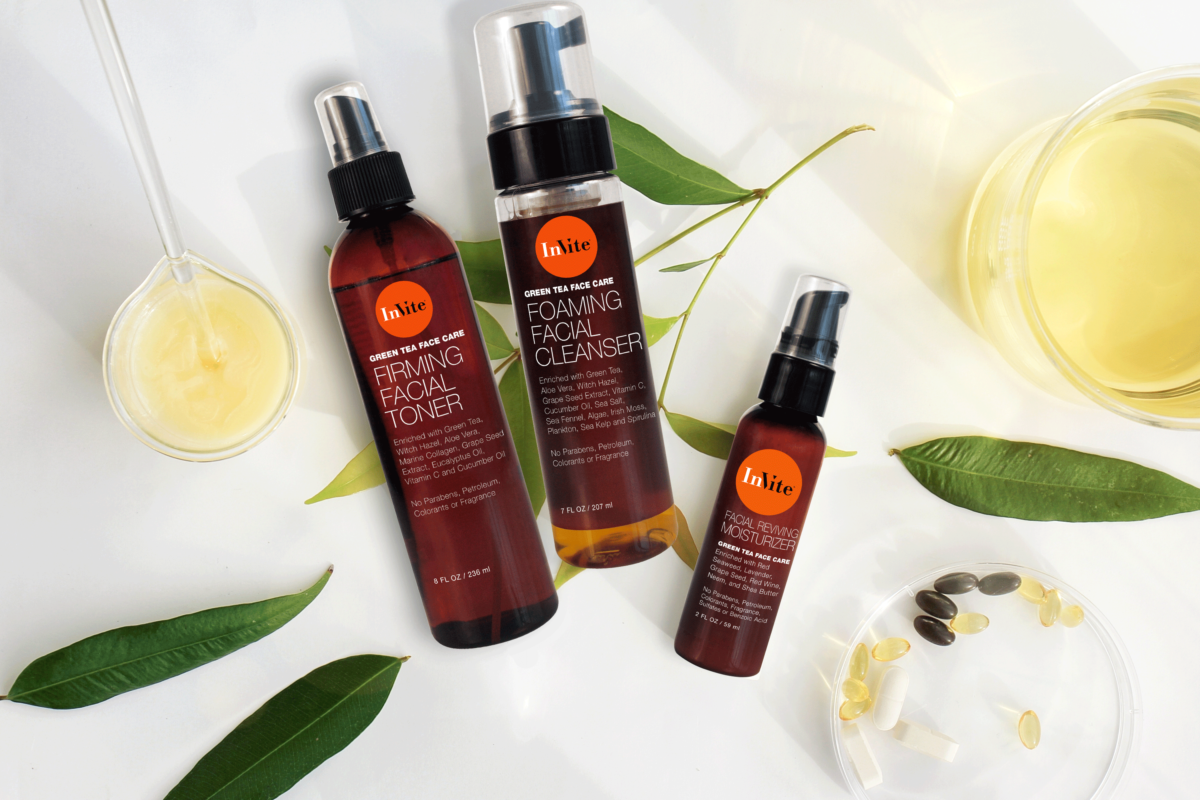 By Neisa M Baksh
In the winter it is common for your skin to feel dry, flaky and even itchy. This is why skin care (for both men and women) is really important, particularly during the cold months. When it's cold outside, you need to do everything you possibly can to keep your skin looking fresh and healthy.

A few days ago, I sat down with our Creative Director Michele Benzie-Haarstick and Dr Millie Lytle, both currently working on InVite's cosmeceutical brochure that will be published in our winter/spring catalog. We talked about the brochure, specifically to learn more of what ingredients are in InVite Health's cosmeceuticals and explain some of their benefits.
The Perfect Products for Winter Skin Care
Dr. Millie Lytle, ND works one-on-one with clients everyday and told me that she gets positive feedback on our cosmeceutical line all the time. Many clients were able to improve their skin quality using InVite®'s Cosmeceuticals, sometimes after trying other products and obtaining few results. As Michele perfectly fixes a vibrant image of the Vitamin C serum highlighting the "The Power of C", Dr Millie explained the Clear Skin Face Care Program; This program has been a great hit for teenagers and adults with acne or blemishes. The Clear Skin Program consists of a Cream for Clear Skin, Toner, and a Wash for Clear Skin, which all include, green tea, grapeseed extract, aloe vera, vitamin C, neem oil and other amazing natural ingredients.
InVite®'s Cosmeceutical line does not end there! The Body Silk lotion and Hand Cream are also highly spoken of. Both men and women love using this silk lotion to moisturize the entire body or for nourishing broken or flaky skin as well. My personal favorite is our Facial Reviving Moisturizer. I use it as a base on my face before I apply my make-up and even at night before I go to bed. A little hint for the ladies who love to moisturize, one tiny pump of InVite®'s Facial Moisturizer goes a long way, giving you a fresh feeling. It's also light under make-up!
Among the cosmeceutical line is a Natural Rice Deodorant Stick, free from aluminum and parabens which make it completely safe for the entire family. There was one more cosmeceutical I was extremely curious about, the Double Action Shaving Cream for both men and women that can be used with or without water. Dr Millie explained how this shaving cream is designed to soften and protect the skin from irritating results of a close shave such as burns, redness and ingrown hairs. There are natural ingredients like vitamin E oils, Shea butter, Aloe Vera, grape seed extract and other antioxidants that would protect the skin while shaving.
If you are looking for cosmeceuticals that are natural, high quality and packed with powerful antioxidants that would not only protect your skin but make you feel and look great, click on the link and check out what InVite®'s Cosmeceutical line is all about! Visit: http://www.invitehealth.com/skin-cosmeceuticals/
What are some of the challenges you face with your skin and what did you use for it?
---
---