How Incorporating Cultural Lifestyle Changes Can Benefit Your Health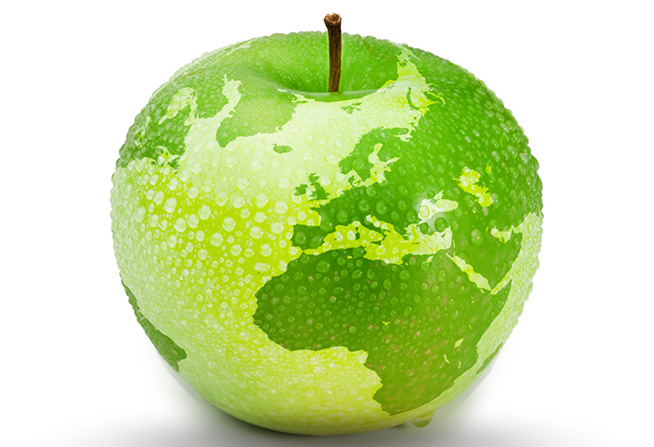 According to the CDC, 39.4% or 78.6 million U.S. adults are obese. This may be due to numerous reasons including sedentary lifestyles and accessibility to fast food. Obtaining calories is effortless; many beverages and foods average the amount of calories the body should consume in a full day in just one serving. Not to mention that the high-calorie, low-nutrition fast food is much cheaper than organic, healthy options. Many Americans seem to follow unhealthy habits – the first meal of the day is a bagel and a large cup of extremely sugar-filled coffee, lunch is a quick drive-thru run to the burger place right down the street, and dinner is many times just a quick defrost away. So what are other parts of the world doing to stay ahead of the curve and how can incorporating cultural lifestyle elements into your diet contribute to your overall health?
Cultural Lifestyle of Japan
Take Japan for example – a team of researchers led by Kayo Kurotani at the National Centre for Global Health and Medicine in Tokyo, set out to examine the association between lower health risks and Japanese dietary guidelines. According to the study, in 2005 the Japanese government developed a food guide, commonly called "the spinning top", which, they believe, illustrates the balance and quality of food in the daily Japanese diet.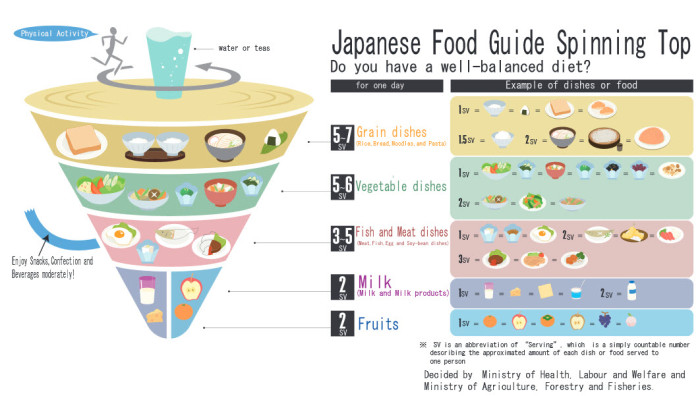 Data from detailed food and lifestyle questionnaires comprised of 75,944 participants between the ages of 45 and75 were used. Researchers found that both men and women with higher scores on the food guide (better adherence) had a 15% lower total mortality rate over 15 years. "Our finding suggest that balanced consumption of energy, grains, vegetables, fruits, meat, fish, eggs, soy products, dairy products, confectionaries, and alcoholic beverages can contribute to longevity by decreasing the risk of death, predominantly from cardiovascular disease, in the Japanese population", researchers reported.
Cultural Lifestyle of European Countries
In a study published in the journal Public Health in 2003, researchers concluded that "European countries with the highest levels of walking and cycling have much lower rates of obesity, diabetes, and hypertension than the United States. The Netherlands, Denmark, and Sweden, for example, have obesity rates only a third of the American rate, while Germany's rate is only half as high. Moreover, the average healthy life expectancies in those 4 European countries are 2.5 to 4.4 years longer than in the United States." This could be for a variety of reasons, including their diet and non-sedentary cultural lifestyle. In the Netherlands, for example, cycling is the main method of transportation.
Cultural Lifestyle in The Mediterranean
According to an article entitled, "The Mediterranean Diet: A History of Health" published in the Iranian Journal of Public Health, a cultural lifestyle diet followed by those in the Mediterranean originates from ancient civilizations stretching throughout the valley of the Nile River – the Mediterranean diet. Authors of the study report, "From this study emerged clearly, as the populations that had adopted a diet based on the Mediterranean Diet presented a very low rate of cholesterol in the blood and, consequently, a minimum percentage of coronary heart disease. This was mainly due to the plentiful use of olive oil, bread, pasta, vegetables, herbs, garlic, red onions, and other foods of vegetable origin compared to a rather moderate use of meat." In a 2011 study performed by the American College of Cardiology, the Mediterranean diet proved beneficial for metabolic syndrome, and individual components including waist circumference, HDL-cholesterol levels, triglycerides levels, blood pressure levels and glucose metabolism.
From diets, to exercise to lifestyle changes, throughout the world every culture has proved to provide numerous methods of staying ahead of the health curve.
What do you do to stay ahead of yours? Leave us a comment to join the conversation!

---
---