Product Spotlight: InVite® Health Multivitamins!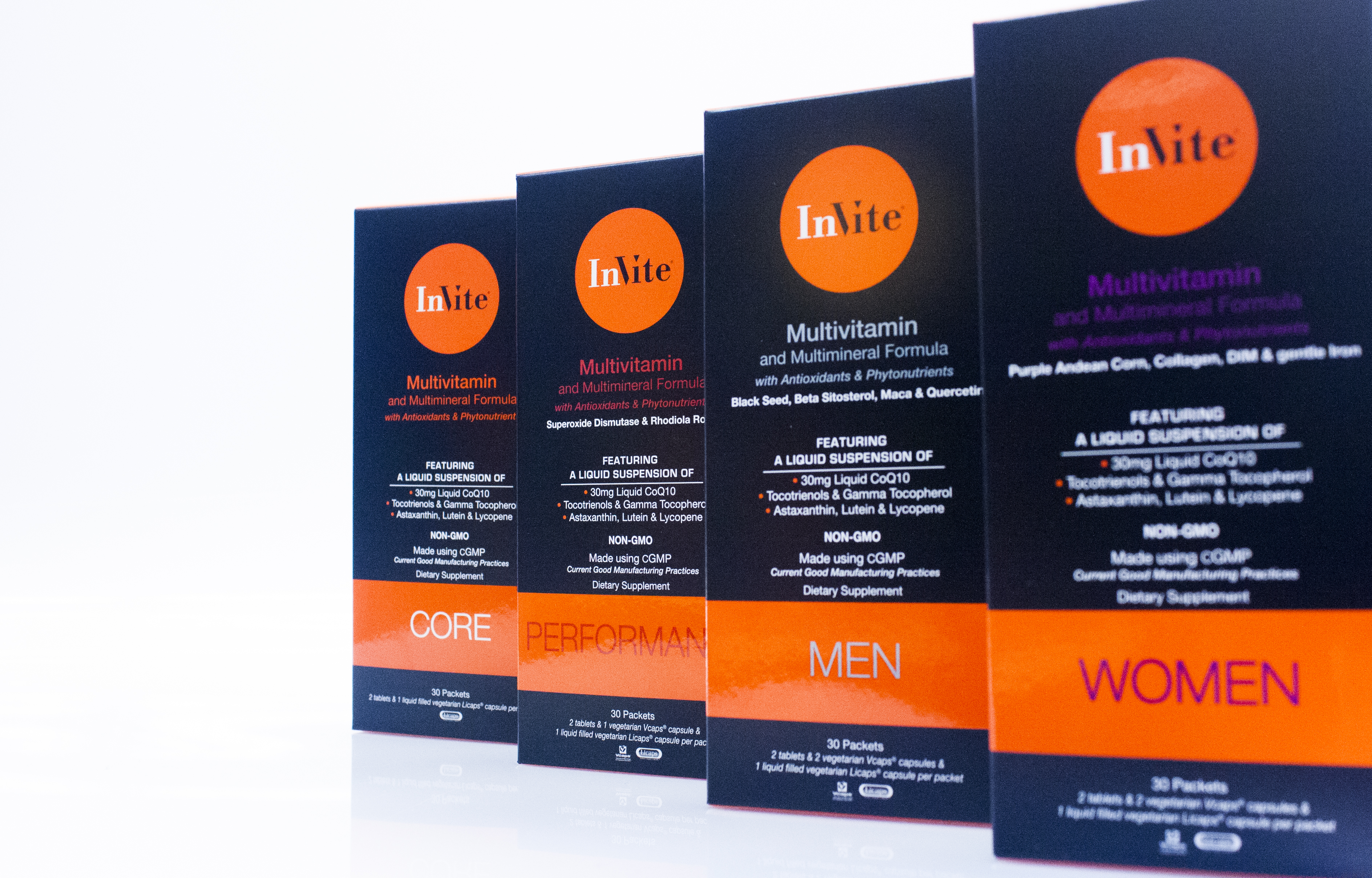 Are you spending time browsing through the vitamin aisle of your pharmacy, trying to find out which multi vitamin will work best for your personal health and wellness needs? There are dozens of choices when it comes to multi vitamins, and while all of them attempt to promise a full daily dose of essential vitamins and minerals, some are indeed more effective than others. InVite® makes your choice easy! We offer a full range of top-quality multi vitamins that supply an essential combination of nutrients that effectively work together to support your health, immunity, well-being, recovery, energy levels and much more.
InVite® Health's selection of MultiVitamins includes a variety of effective and well-constructed products, created with only the best quality ingredients. InVite® Multivitamins help to support reduction in the rate of cognitive decline as we age and offer support in boosting immunity and energy levels. Multivitamins also help to protect sensitive tissues throughout the body, support the nerves, vascular system, lungs, and much more!

Who can benefit from taking InVite® MultiVitamins?
Nearly any individual can benefit from the use of our multi vitamins. InVite provides multivitamins in several formulations created specifically for men, women, and children. Our Kid's Chewable Vitamins ensure that your child is getting adequate nutrition, supplying essential vitamins and minerals that may be lacking in their diet – especially if your child is a picky eater! Our kid-friendly chewable vitamins provide advanced multivitamin and mineral support for children, with an appropriate, 100% safe amount of protective nutrients derived from nutritious, natural sources.
We create all of our products using cGMP (current Good Manufacturing Practices), and our certified nutrition specialists are always available to answer any questions you have. InVite will help you create the best and most effective nutrition protocol for you! To get started, visit www.invitehealth.com or Call us now!
Do you currently take an InVite® MultiVitamin? Leave us a comment and tell us how you like them!
---
---