Nutrition, Fitness & Wellness Apps You Should Download Now (For Free!)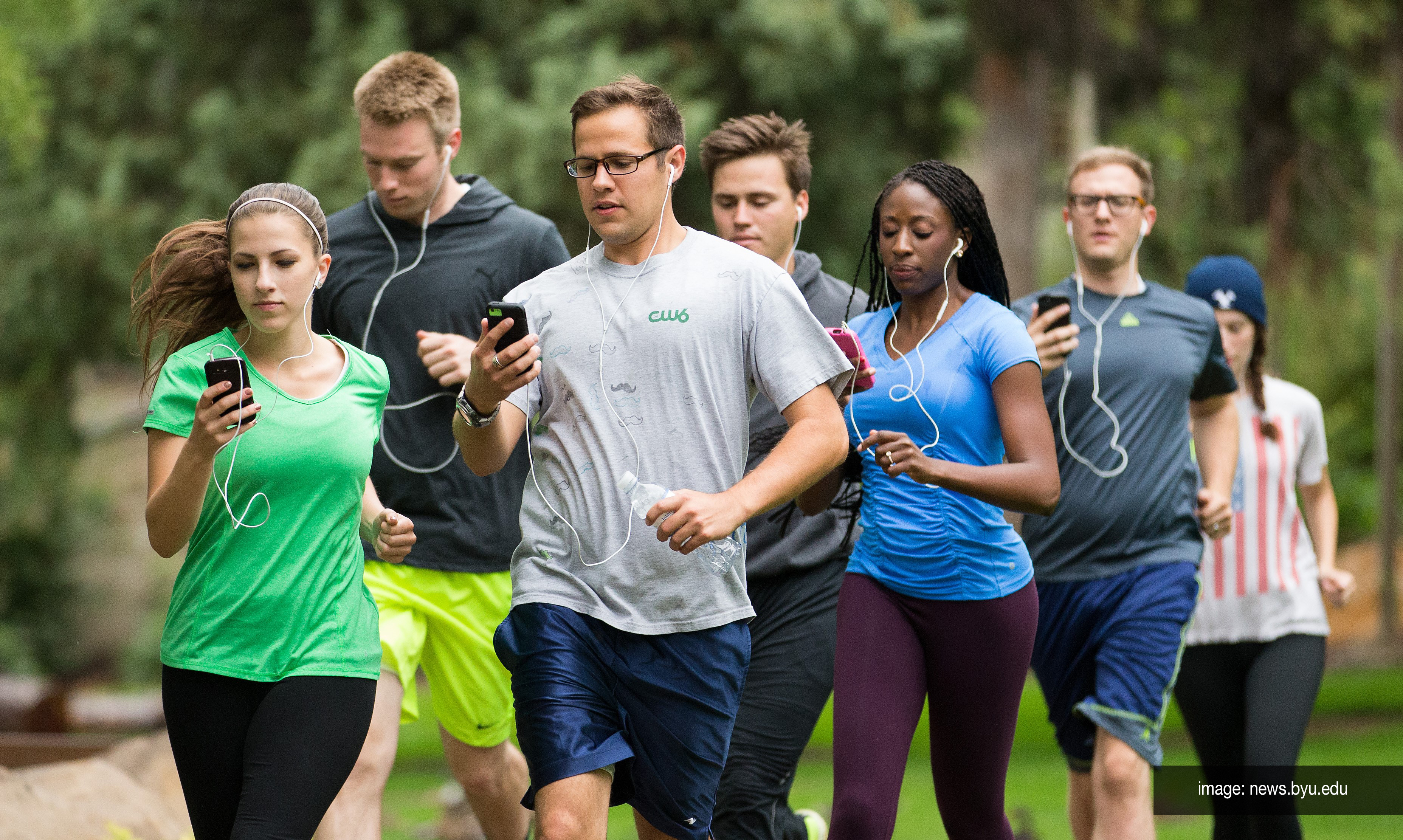 Phone applications have become a leading source of information and entertainment. But there are many apps that are for more than just gaming and listening to music. Nutrition, fitness and wellness applications (apps) have been developed to help keep you on a fast track to your best health. Check out these top apps, ranked by Greatlist.com, that you should download right now.
Nutrition Apps
My Fitness Pal is a calorie counter right in the palm of your hand. With an extensive database of brand name foods available in the program, just type in the name of the food you are eating for an estimate of its nutritional information. With some basic information like your current weight, height and weight loss goal, My Fitness Pal will suggest an amount of calories you should consume each day. You can also subtract the amount of calories you have burned with your exercise on your daily log in, too. Stop counting calories the old way, and start logging your food easily (and for free!).
Noom Coach is a free food diary that may help you eat healthier and help with your weight loss goals, as it estimates your correct portion size and calories. Everything from that Chipotle burger to those fries from McDonalds, Noom Coach will suggest other foods for a healthy swap. You can also join groups made up of people also on a weight loss journey. Start motiving others and sharing your achievements on Noom Coach today!
The never-ending question for restaurant-goers is, "Where should we eat tonight?" And for many people, frequenting restaurants means giving up your healthy meal for a heavy, calorie-filled one. But it doesn't have to! Download the app, HealthyOut for free, which can filter out anything you're looking/not looking for – your dietary restrictions, ingredients, specific cuisine – and the app will offer a list of the healthiest foods on the menu of a local restaurant.
Fitness Apps
We all want a personal trainer but we know the reality is that they come at a high cost. While those who can afford it may wish to hire a personal training expert like Transforming Strength, there are other options available. Now, you don't have to shell out half of your paycheck to figure out the best routine for your body. FitStar Personal Trainer is an app that assesses your needs and fitness level by asking you questions at the end of each of your workouts. It works to calculate which workouts are burning you out or perfect for you. It's free and it is best for beginners, fitness lovers and everyone in between (and it was created by former NFL player Tony Gonzalez!)
Here is an app that is not only keeping you moving but giving back. For every mile of exercise you do, you can help earn money for different charities! Whether you like to run, bike or just walk, Charity Miles will donate 10 cents for every mile you biked and 25 cents for every mile you walked or ran. The more you exercise, the more money you could earn for a charity. Talk about fitness motivation!
Fitnet helps you use your device's camera for things other than your next selfie. This app uses your camera to measure how well you're keeping up with the current work out it provides. If you stopped half way through or fell out of step during a high intensity workout, the app can provide feedback and suggestions on how to improve your next workout performance.
Wellness Apps
If you're from a big city, live off of a busy road or just have a noisy family, falling asleep may be a struggle for you every night, which leads to more struggles the next morning. But, with Sleep Bug, your device can be transformed into the perfect device for sleeping – with sounds like waves at the beach, the sound of wind through a garden or animals in the middle of the jungle, this app will have you feeling relaxed and ready for sleep in no time at all. It even comes with a custom timer so it will turn off on its own while you're already on your second dream.
If you're like most people who google their symptoms at the first sign of a cough to find out whether or not you should head to the doctor, this is the app for you. iTriage was developed by two ER doctors and asks you specific questions about how you are feeling and your symptoms to come up with a plan of action, so you'll know whether you may just need some more rest or if you should head to your primary doctor.*
Now this app isn't free but it's worth sharing! Talkspace can help keep your wellness and mental health in check as it aims to make therapy more affordable by connecting users with licensed therapists at the touch of a button. This app connects you with people who can help – from a bad breakup to issues with weight loss.* You will need to speak to your doctor as well to see if there are any medications that can be administered to help you on your wellness journey.
*Though these apps were intended to help you on your journey to better health, wellness and fitness, they should not be used as a substitute for licensed and certified professionals. Please speak with your primary physician about your health. Do not disregard any symptoms or illnesses you have.
Make sure you download the most important app of all – The InVite Health Blog app! No Google Play or Apple store needed! Simple visit www.invitehealthblog.com from your mobile device, click into your internet setting and then click "Add to Homepage!"
Source: http://greatist.com/fitness/best-health-fitness-apps
---
---